Fans Are Guessing What The Office Characters' Chick-Fil-A Orders Would Be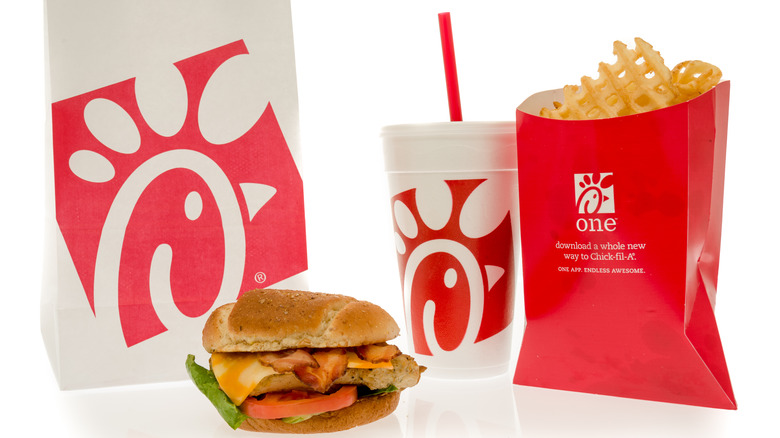 Keith Homan/Shutterstock
Chick-fil-A ranks high on the list of fast food restaurants that Americans are really in love with — in terms of annual sales, Chick-fil-A bows only to McDonald's and Starbucks (via Visual Capitalist). No surprise there, right?
Even though this chicken restaurant ranks as number three in sales, Chick-fil-A is undeniably at the top when it comes to customer satisfaction. According to Business Insider, the chain consistently wins a regular survey conducted by the American Customer Satisfaction Index asking how happy people are with certain brands. Again, this is no surprise, as everyone knows Chick-fil-A employees routinely go above and beyond.
But fans of the restaurant always take their love a step further, seen in hilarious memes on Ranker, TikTok menu hacks, and, of course, order recommendations based on your zodiac sign. (If you're a Pisces, Spoon University says you should order a milkshake.) One devoted customer even went so far as to guess what each character on "The Office" would order from the menu, and it's the crossover we didn't even know we needed.
What would Michael Scott order at Chick-fil-A?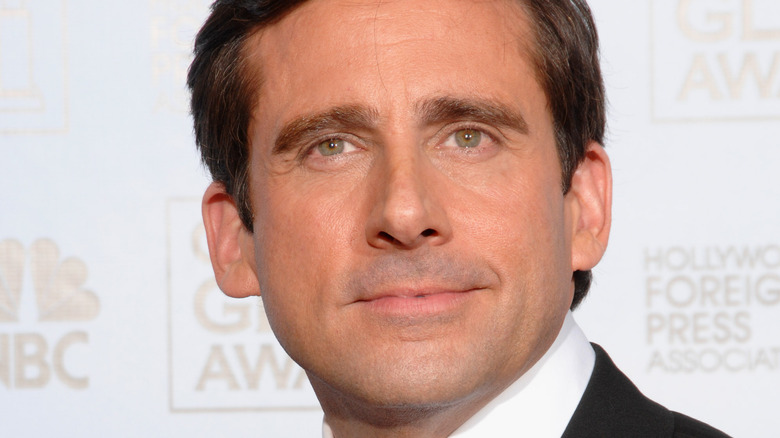 Featureflash Photo Agency/Shutterstock
Fans of "The Office" know Michael Scott (played by Steve Carell) to be a narcissist and an emotional rollercoaster (via Men's Health). However, there's still something about him that's loveable and childlike, so it only makes sense that on a Reddit thread posturing what each character would order at Chick-fil-A, Scott is seen as "a regular chicken sandwich, large mac and cheese, large chocolate milkshake, and 20 CFA sauces" type of guy. Oh, and Dwight (Rainn Wilson) will have the same.
The post also suggests Jim Halpert (John Krasinski) would order a Spicy Deluxe, but other Redditors chimed in that they think Jim would order the more "basic" original Chick-fil-A sandwich. Similarly, Pam (Jenna Fisher) might order a simple eight-piece chicken nugget meal and a lemonade, while Oscar (Oscar Nunez) might get a wrap, and Kevin (Brian Baumgartner) would undoubtedly order a few heavily sauced chicken sandwiches and a bunch of Chick-fil-A cookies. Stanley (Leslie David Baker) might begrudgingly order mac and cheese, and Phyllis (Phyllis Smith) might get a chicken sandwich with fries and a Diet Coke. Meredith (Kate Flannery) it's thought would get chicken strips and a strawberry milkshake.
Although the original poster says Angela (Angela Kinsey) would order off the kids' menu, other Redditors noted that she was more likely to choose a side salad as her meal. It's also said Toby (Paul LIebersten) and Kelly (Mindy Kaling) would both get grilled chicken sandwiches, and Darryl (Craig Phillip Robinson) would get the Spicy Deluxe with loads of Sriracha sauce. And Creed? Well, he would be outside digging through a dumpster, looking for "free sandwich" surveys.