Why Kitchen Equipment Is So Important To Alex Guarnaschelli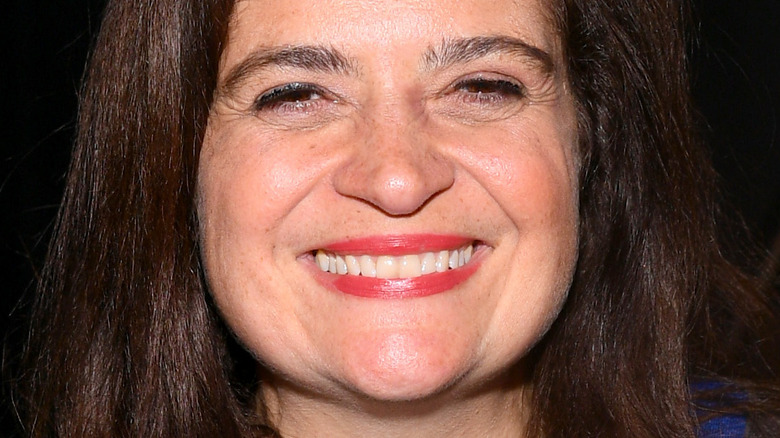 Dave Kotinsky/Getty Images
For years, celebrity chef Alex Guarnaschelli has given us a plethora of helpful cooking advice. It's not just ingredient and recipe suggestions — she's also warned us to not spend more than $15 dollars on a paring knife, and reminded us to never buy any kitchen tool that doesn't feel right in your own hand. 
The latter suggestion stems from the "Chopped" judge's years of experience, which taught her that having an arsenal of kitchen equipment you can count on is one of the most valuable assets you can have at your side. "I have a favorite knife, and I have an old, tattered cookbook," she told the Village Voice.
Guarnaschelli's prized cooking possessions aren't just practical tools. They're also family heirlooms. "We always talk about how food and ingredients in dishes are connectors," she wrote on Twitter this week. "I always think kitchen equipment is another huge area. I have all my parents' things and I'm swimming in memories." 
Several of Guarnaschelli's followers could relate, and shared stories of cherished cookware they received from loved ones. "Have so many kitchen things too, most special my great grandma's (born 1895) enameled baking pan in which she made all the things," wrote user @MsBunnyWatson. "Still makes the best macaroni pie."
For Alex Guarnaschelli, kitchen tools hold sentimental value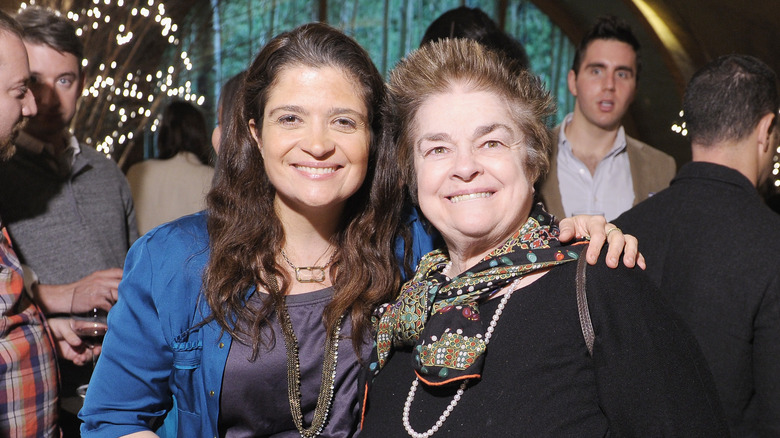 Michael Loccisano/Getty Images
Alex Guarnaschelli has spoken previously about how she and her family often bonded through cooking. In 2015, the "Chopped" judge told Food & Wine that growing up, there was rarely a meal she didn't help her parents prepare. "I would always be right in the middle, chopping something or peeling onions," she said. The chef has attributed this experience to being one of the main reasons why she pursued cooking in the first place. Speaking with USA Today, she said, "The fun, creative energy my parents had together in the kitchen led me to start my culinary career."
With that in mind, it's easy to see how certain kitchen tools might bring back meaningful family memories for the chef, from the cast-iron skillet her mom used for Yorkshire pudding to a pepper grinder from her childhood that was "so big" it barely fit in her hands (via The Village Voice). In a different Food & Wine interview, she spoke about her aforementioned "tattered cookbook" and how it belonged to her late mother, famed cookbook editor Maria Guarnaschelli. The chef explained that simply being in its presence has a positive effect on her experience in the kitchen. "The feel of the book, the sensation of it, and when I open it up and stick my nose in and smell — there is something oddly calming about it," she said.