This Is Alex Guarnaschelli's Favorite Part Of Chopped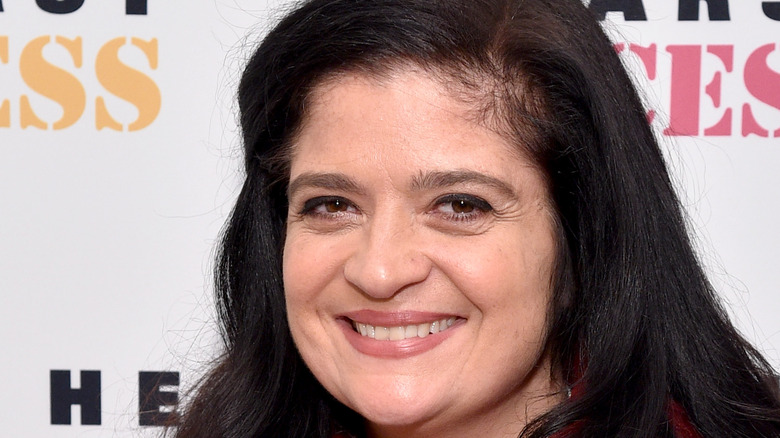 Bryan Bedder/Getty Images
Having been a recurring judge on Food Network's "Chopped," chef Alex Guarnaschelli has evaluated a few of the best "Chopped" dishes, like duck fat cake with pickled ginger. The chef has also had her share of bad meals, like durian flan, which she says is one of the worst dishes she's been served on the show.
Guarnaschelli, an Iron Chef and the executive chef of Butter in New York City, told Mashed that as an adult, she's never had a job that wasn't food-related. Her first Food Network appearance didn't go exactly as planned — her potatoes didn't cook properly and she ended up losing the Thanksgiving competition — but since then, she has appeared in more than 600 episodes of Food Network shows (per Variety).
And despite some of the unbelievable things that happen on the "Chopped" set, Guarnaschelli loves being a judge for a reason that reminds us of her mother, Maria Guarnaschelli, who died in 2021.
Why Alex Guarnaschelli feels inspired by 'Chopped'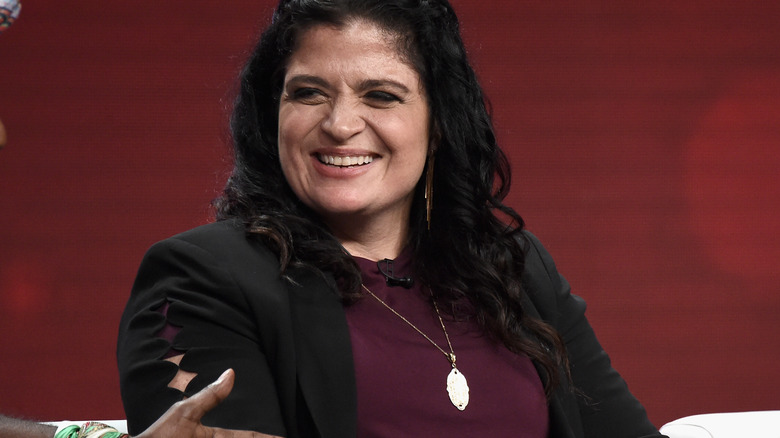 Amanda Edwards/Getty Images
The Iron Chef recently told Food Network about her favorite parts of judging the hit competition show. "It's really about up-and-coming chefs and the ideas that they have, and inspiring America to cook though a diverse body of ingredients," she says.
In order to succeed on "Chopped" and truly excite viewers with their unique perspective and ideas, the ultimate thing contestants need to bring is simply their confidence, Guarnaschelli told Mashed in an exclusive interview. "It's hard when you watch someone and they don't have confidence in themselves," she said. "Most of it is that you just want everybody to be confident and enjoy the process of competing."
In fact, Alex is not the only Guarnaschelli family member to help home cooks around the country to embrace different ingredients and culinary styles. Her mom, the late Maria Guarnaschelli, was a renowned cookbook editor who helped launch the mainstream careers of food experts like Rick Bayless, J. Kenji Lopez-Alt, Michael Ruhlman, and more. The celebrity chef has been open about crediting her mother for her love of food, so perhaps the younger Guarnaschelli's impact on "Chopped" is somewhat of a fitting tribute.