The Fast-Food Restaurant Duff Goldman Once Worked At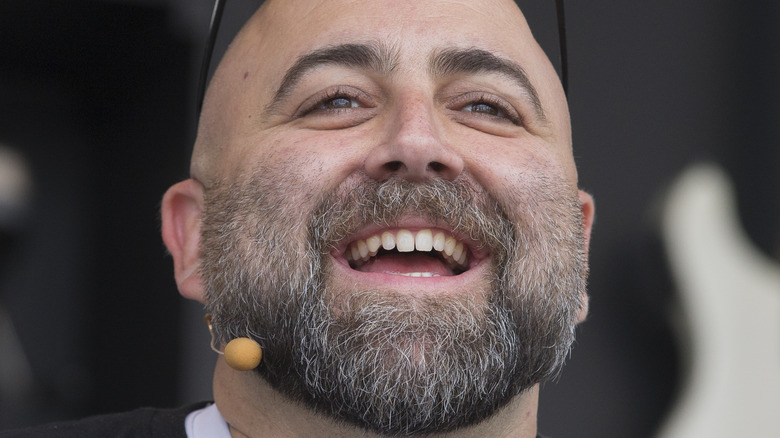 Sterling Munksgard/Shutterstock
For "Ace of Cakes" star Duff Goldman, one of the biggest keys to his success is sheer luck. "I'm a cook who won the lottery," Goldman told Jewish News Service.
But in reality, Goldman has also built his career through plenty of hard work, much of it far less glamorous than the cakes he'd eventually bake for President Barack Obama or "Star Wars" creator George Lucas (via The Daily Beast). His business Charm City Cakes came from humble origins, as Goldman baked his first cakes in his home oven and delivered them in the back of his Volkswagen. And after graduating from the Culinary Institute of America, he worked alongside some of his biggest culinary influences, including Stephen Durfee at the famed French Laundry — where he worked as a stagiaire without pay!
Another important but lesser-known aspect of Goldman's hard-earned origin story is that he began his career in fast food — and he credits his gigs as a chain restaurant fry cook for some important culinary skills.
How Duff Goldman got his start at McDonald's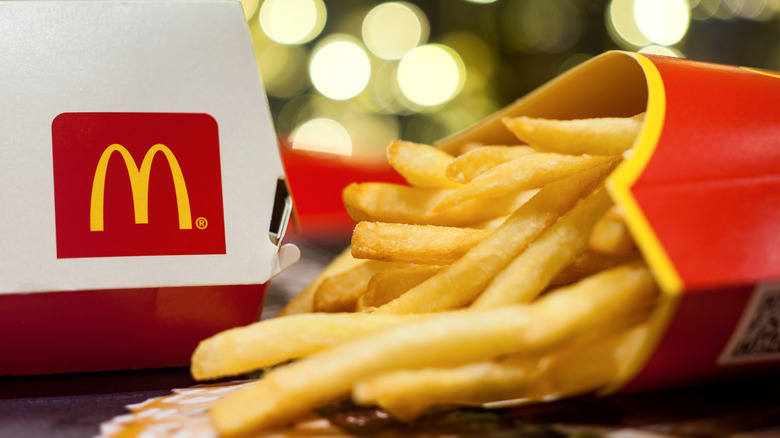 8th.creator/Shutterstock
While he was in high school, Goldman, like many students, worked in fast food on the side. One of the first food service experiences he ever had was as a cook at McDonald's, he recently told Food Network.
"The beginning of my culinary career simply involved working my a– off in a variety of jobs," he shared — including at the Golden Arches. On Twitter, he added that the McDonald's job was "one of the most important jobs in my career. No hyperbole."
Why was working as a fry cook so impactful for the future Ace of Cakes? While Goldman today is known for crazy and unique cakes, one thing you might not know about him is the extent to which he values consistency in food prep — a skill he learned at McDonald's. "I learned a whole skill set that I needed as a professional chef from there," he said in a conversation with Zagat. "The reason McDonald's does so well is that if I get a cheeseburger in Portland and then get one in Kalamazoo it is going to taste exactly the same ... That kind of consistency is important, even in a fine dining restaurant."
In fact, whether he's on the road or in his home base in Charm City, Goldman still can't get enough of the popular fast food chain's French fries. And his message to people who disagree with him (via Parade)? "Just nonsense."