P.F. Chang's Just Launched A Special Menu For Mother's Day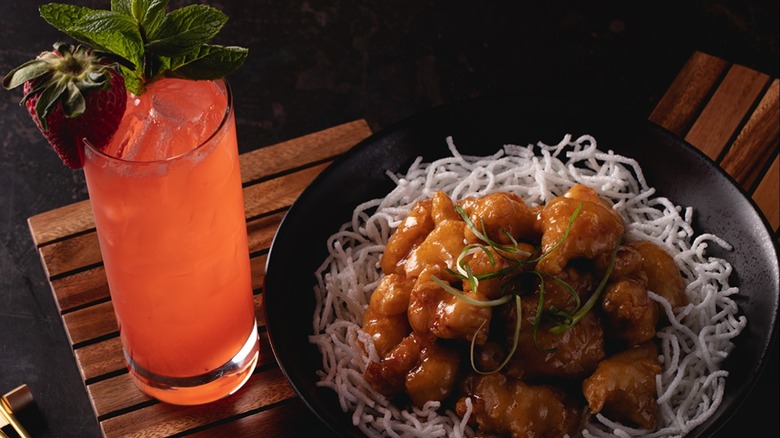 Scott Olson/Getty Images
When winter ends and we move into the spring months, there are plenty of things to celebrate. Birthdays, anniversaries, weddings, Mother's Day, Father's Day, proms, graduations. And what better way to celebrate a special occasion than by enjoying a delicious meal?
For Mother's Day, there are two popular ways to go. You can surprise Mom with breakfast in bed or a homemade dinner made up of her favorite dishes. You can also take Mom out to eat at her favorite restaurant.
Special outings –- like going out to dinner -– actually account for 49% of Mother's Day spending, according to the National Retail Federation. This makes a lot of sense, considering how many restaurants have specials for the holiday. Chains like Red Lobster, Carrabba's, and California Pizza Kitchen offer Mother's Day deals (via Country Living). Other places, like P.F. Chang's, offer family deals as well as special menu items for mom's big day. 
Treat mom to a saké cocktail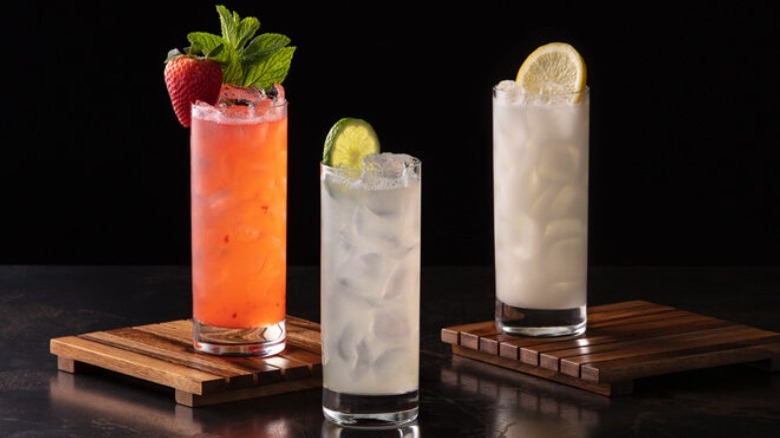 P.F. Chang's
If you've ever looked at a P.F. Chang's menu, you know the restaurant has a wide variety of Asian-inspired cocktails: Rising Dragon, Asian Pear Mojito, and Chang's Mai Tai, to name a few. But with springtime celebrations approaching, P.F. Chang's has introduced three more cocktails.
Per a press release, the Kyoto Bloom drink includes gin, yuzu-flavored saké, strawberries, elderflower liqueur, and club soda, while the Saké Warrior mixes the flavors of Asian pear saké, white peach, lemon, lime, and vodka. The third cocktail — the Lucky Lotus — combines saké, coconut rum, cane sugar, half and half, and lemon. Whether you're looking for a drink that's botanical, bright, or tropical, these new cocktails have you covered.
Drinks aren't the only item on the celebratory menu. Through mid-June, P.F. Chang's is offering an additional prix fixe menu. For $50 a person, Chew Boom says, you get an entire four-course meal, plus a "celebratory glass of wine."