RHOBH's Crystal Kung Minkoff Teases Creepy And Sweet Food Scene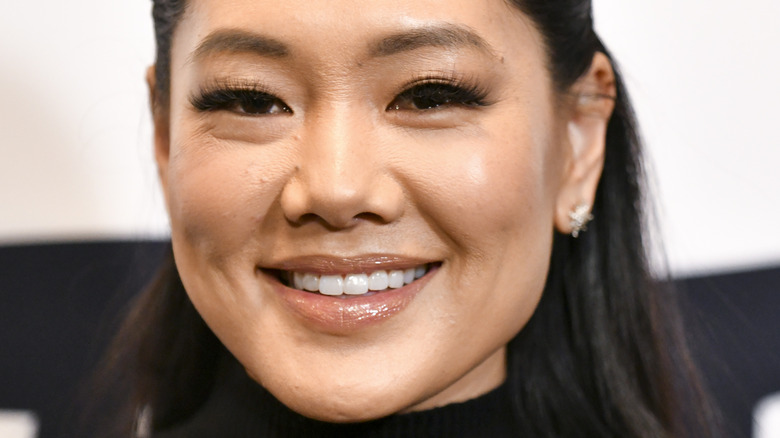 Rodin Eckenroth/Getty Images
Fans still have to endure a fortnight's wait for the Real Housewives of Beverly Hills Season 12 premiere on May 11, but Bravo has been dropping delectable crumbs leading up to the debut, including a teaser released last week indicating that the spectacles will be bigger than ever. Before the Bravo preview, Crystal Kung Minkoff, who joined the Beverly Hills Housewives in season 11, posted a glimpse of some of this season's munchies on Instagram, revealing that the party snacks in this season may be serving as much drama as the ladies themselves.
The food may not be a main character in the Real Housewives franchises but it certainly plays a role, from the elaborate edible centerpieces at lavish gatherings to the ladies' restaurant orders that completely stray from what's on the menu. Some of the most riveting scenes are centered around food, like when a misbehaving party guest ate the fondant bow off of Heather Dubrow's massive cake at her name change party, causing a legendary, dramatic scene. In fact, a cookbook that celebrates iconic Real Housewives moments is full of food that left a lasting mark on the show. This season of Beverly Hills looks like it will include some delectable treats as well.
Crystal Kung Minkoff shares spooky cookie teaser
A new teaser from Bravo gave fans a look at what is to come in the Real Housewives of Beverly Hills season 12, premiering May 11. A day before Bravo released the preview, Housewife Crystal Kung Minkoff posted a snack-time spoiler on Instagram, and the reactions have been delicious. The post showcases two platters of cookies frosted with the names of each housewife. The cookies appeared to have blood spattered across them, and they were accompanied by edible cookie knives and confections frosted with the words "who dunnit." The next photo in the post displays a massive, multi-tiered cake frosted with blood and a knife stuck in the top. Bravo speculates that these snacks were centerpieces at a murder mystery party.
Minkoff didn't elaborate much in her caption. She wrote, "3 weeks until the Season 12 premiere of #RHOBH, and things get a little bit... " She included a blood and knife emoji at the end. Based on responses from other housewives, the party was one to remember. "Oh that night," wrote cast-mate Lisa Rinna, who adds a clever ingredient to her chicken soup. Sutton Stracke piped in, "Oh those cookies were good." Comments from fans indicate a collective excitement for the premiere. "I can't wait for the premiere," one wrote. Another person found the potential theme tiresome. "Oh no not another murder mystery party," they said.