Why TikToker Jeremy Scheck Thinks Cooking Is 'Intuitive' - Exclusive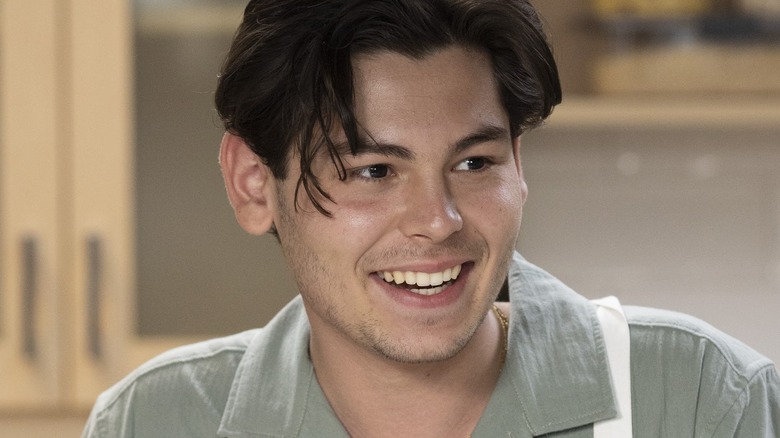 Newell Brands
Cooking on TikTok has blown up in recent years, with one viral recipe after another coming across the feed on a nearly daily basis. Like Emily Mariko's salmon rice bowl that continues to pop up on the platform after months of fans making their own copycat version. Jeremy Scheck is another one of these food influencers, with a total of 2.1 million followers and more than 74 million likes to date on the platform.
During an exclusive interview with Mashed, Scheck gave some cooking tips and tricks, along with his favorite go-tos. His All the Veggies Pasta Primavera and Farmer's Market Hummus recipes, made in the Newell Creative Kitchen, are just two examples of delicious snack and dinner meals that his fans can't wait to try. Although the TikToker is constantly working up new content creation, Scheck explained that what he cooks really depends on his mood, especially when it comes to what he picks up while grocery shopping. Scheck then revealed the real reason why he feels recipe planning is more intuitive than anything.
Having a recipe plan can make cooking more difficult, says Scheck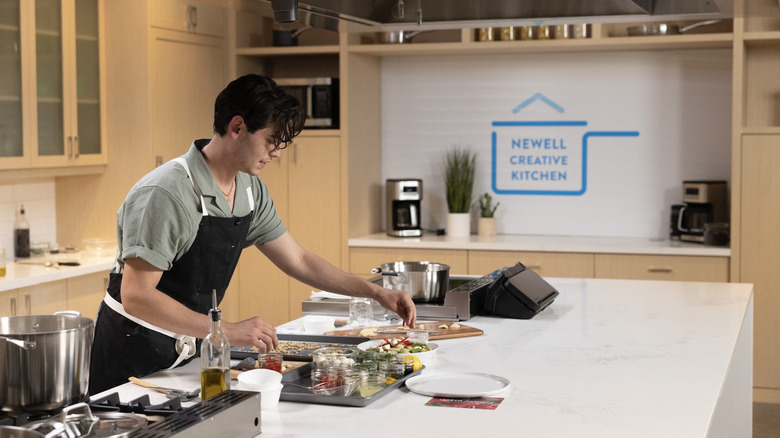 Newell Brands
When asked about his must-have farmers market purchases, Jeremy Scheck had a simple response: "I feel like I never really have a single go-to because it really depends on what is in season and what looks good at that time." Scheck continued to explain that he enjoys making recipes where the audience is able to swap out ingredients. Such as in a pasta salad, where you may use cherry tomatoes or fresh corn in the summer instead of asparagus or peppers in colder seasons.
The content creator was then asked if he finds coming up with recipes each week difficult, to which he said, "To me, it would be more difficult to begin with a recipe in mind. It's easier to see what looks good and then use that as a springboard, as opposed to beginning with an end in mind." If you are ever unable to come up with cooking ideas, Scheck's TikTok page has all you need. With recipes like Sour Cherry Buns and Oven Roasted Chicken Wings, there is no way you could ever go wrong.
Learn more about Newell Creative Kitchen on their website, and head to Jeremy's TikTok page for creative recipe ideas.