Why Hasn't Food Network Rebooted Semi-Homemade?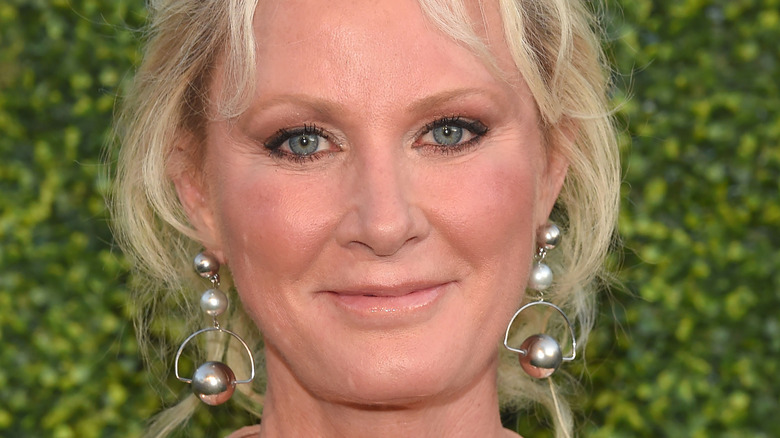 DFree/Shutterstock
Long before Sandra Lee coined the term "Semi-Homemade," Julia Child was on the "The Dick Cavett Show" demonstrating how to doctor up canned soup in 1980. This hilarious segment had Child using three different types of booze and a blowtorch under the guise that everyone travels with these things on a camping trip. The result was French onion soup, served in ceramic crocks with croutons and molten cheese (thanks to the blowtorch). It was classic Julia Child!
The premise behind this clip has been the foundation of Lee's culinary empire. "Semi-Homemade" is the cooking practice favored by Sandra Lee, using an equation of 70% pre-packaged foods and 30% fresh ingredients. It's also the name of Lee's Emmy award-winning Food Network show and her best-selling cookbook. The self-proclaimed home life expert brought easy and affordable meals to viewers in 63 countries during the show's run from 2003 to 2011. Fans of Lee's series appreciated the time-saving techniques she gave them permission to use (even when entertaining), as well as her infamous "cocktail time." 
For those unfamiliar, Lee's episodes focused on doctoring up things like boxed cake mixes or grocery-store treats, then serving the final spread on a themed "tablescape," another term she helped popularize. Despite the popularity of "Semi-Homemade," the show hasn't been rebooted since its finale more than a decade ago. With the ubiquity of food hacks and a perpetual need for families to feed themselves in affordable and inventive ways, some Reddit users wonder, why haven't viewers seen a spinoff of "Semi-Homemade" on the Food Network? 
'Semi-Homemade' had mixed reviews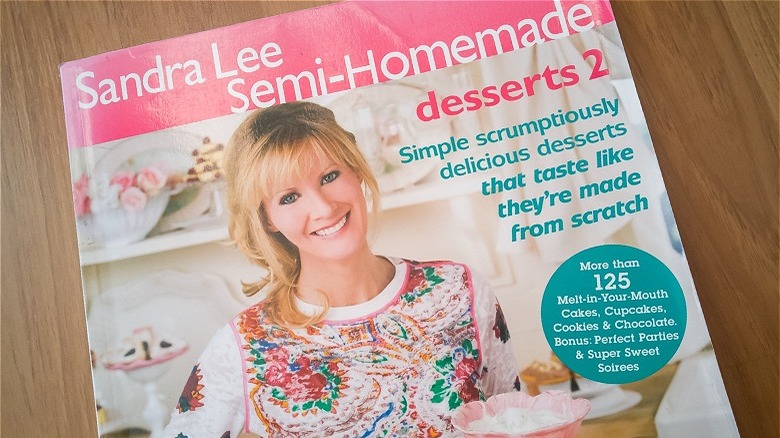 ellinnur bakarudin/Shutterstock
With 15 seasons over eight years, "Semi-Homemade" received mixed reviews. Fans loved Lee's girl-next-door vibe and kitschy culinary style, while critics argued that her approach was more "faux cooking" and lazy. In 2003, Amanda Hesser (who went on to co-create Food52) compared Lee to the downsides of the American food industry, convincing people to take a lazier approach to cooking rather than encouraging them to make time to prepare wholesome meals. Hesser attacked everything from the titles and cost of Lee's recipes to her very philosophy that semi-homemade is faster than from-scratch cooking.
Viewers of the show also took note of Lee's questionable recipes. One of the biggest scandals to ever hit the Food Network was Lee's Kwanzaa cake, which was an inauthentic (and very strange) dish for the holiday. In the comments of a YouTube clip from the episode, one viewer compared her to a kindergartener making macaroni art, while one Reddit user said they were "convinced she didn't have functioning tastebuds." Other users on the thread, however, enjoyed the show, including the original poster who said: "I wish [Food Network] would have a new show in the vein of Semi-Homemade." They went on, "Most people take short cuts (doctor a box mix or a canned soup) when cooking, and it was great to get tips on how to elevate the bought ingredient." They're not the only fan with this view.
Some fans want 'Semi-Homemade' for the modern day
With countless viral TikTok food hacks, supermarket-centric Food Network shows, and even articles written in this publication showcasing store-bought cooking tricks, there seems to be a demand for the semi-homemade style. In response to Reddit's question, there was overwhelming support for a reboot of "Semi-Homemade." One fan suggested a modern version where the chef would use a real home cook's budget and kitchen to prepare a week's worth of food; however, having Lee host the show was missing from the comments. 
Others pointed out that the semi-homemade method is already evident in shows from Ree Drummond, Rachael Ray, and Sunny Anderson, who all use store-bought ingredients in their cooking shows, while some Redditors said they get their shortcut tips from YouTube. Whomever people prefer to watch today, "the shortcuts available have changed so much since" Lee's show was on the air, as one user pointed out. Whether or not "Semi-Homemade" ever returns, it's evident that TV viewers will always be appreciative of clever, time-saving tricks in the kitchen.