Elon Musk Is Finally Ready To Open His First Restaurant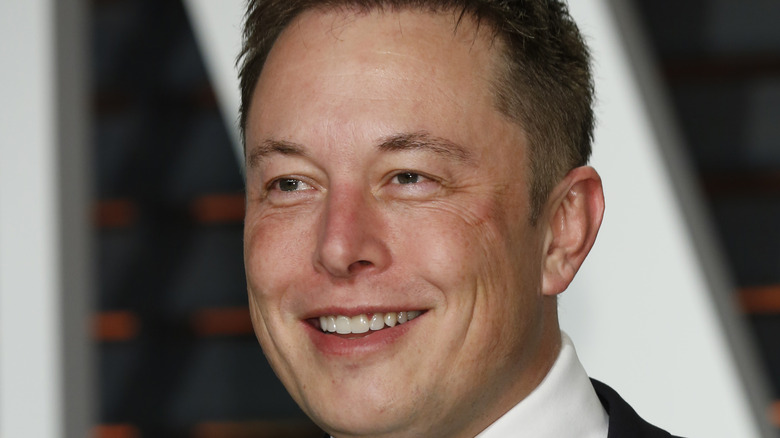 Kathy Hutchins/Shutterstock
The richest person in the world is looking to add a little something extra to his work portfolio. Now that Elon Musk has thrust himself into the space, automotive, tequila, and social media industries, the next natural step is ... the restaurant business? If history is any indication, what Musk wants, Musk usually gets.
Per a report by Eater LA, the wannabe Twitter owner has long wanted to open, "some kind of drive-in restaurant, movie theater, and electric vehicle charging compound." He originally announced this intention via Twitter back in 2018, saying, "Gonna put an old school drive-in, roller skates & rock restaurant at one of the new Tesla Supercharger locations in LA."
Possibly delayed by the COVID-19 pandemic, Musk has only just now gotten around to filing the paperwork. Rumor has it that the new venture will be on the site of a Shakey's pizza location on Santa Monica Boulevard. The new business would likely take advantage of the entire 9,300 square feet worth of space.
What people can expect from Elon Musk's new restaurant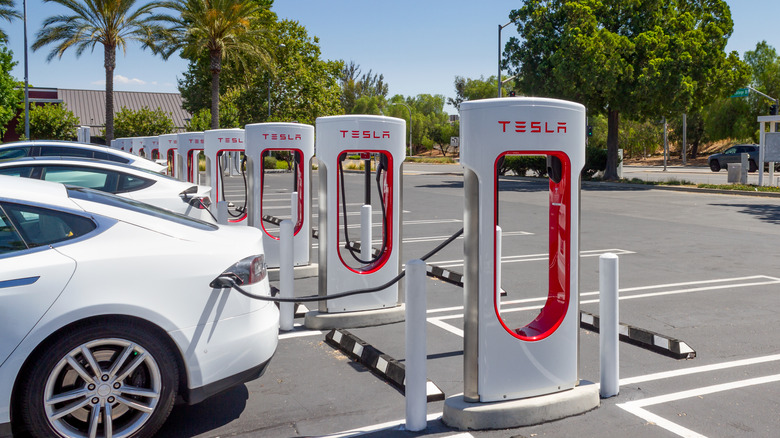 Felipe Sanchez/Shutterstock
It's a bit of an understatement to describe this new venture as just a restaurant. In fact, the plans include a drive-in movie theater ideal for (you guessed it) Teslas, because it'll contain 28 supercharging stations, says Bloomberg. Drive-in customers will be able to have food delivered directly to their cars.
The actual on-site restaurant is planned to be a multi-level diner with both indoor and outdoor seating. 200 seats will be available for patrons to nosh and probably chat about what it's like to own a Tesla. Patrons in the outdoor seating area will also be able to take in two outdoor LED movie theater screens. Really progressive customers will even be able to pay in Dogecoin! Although some of the concept (no word on if roller skates made the cut yet) is pretty old school, the overall feel and design is said to be "futuristic." Before any of these far-out plans can come to fruition, however, the city of Los Angeles has to approve them. Only time will tell if that happens, and when.