Sam's Club Just Dropped Giant Cupcake Merch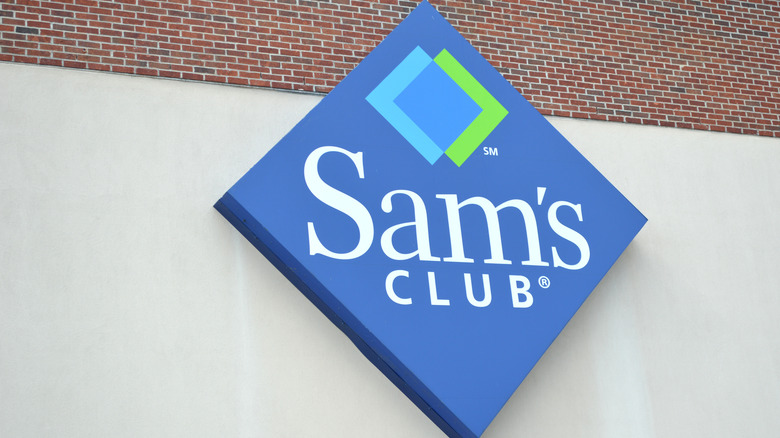 Eric Glenn/Shutterstock
Don't let the common cupcake's diminutive size fool you. It packs just as much flavor as its full-sized brethren, is highly customizable, and, let's face it, looks rather adorable with its tiny dimensions. Yes, the modest cupcake can do anything a big cake can do. It is perfectly able to sport a few candles for your child's big birthday, celebrate an expectant mom at her baby shower, or "pretty up" the dessert table at a wedding reception. The cupcake's motto must surely be, "Anything cake can do, I can do better." 
America has completely embraced this tiny baked item. According to the Washington Post, a market research firm reported that almost 670 million of these compact confections were sold in 2011. December 15 is officially National Cupcake Day. The Food Network once presented a show completely dedicated to this cake-in-miniature called "Cupcake Wars." And the internet is filled with novel cupcake recipes like red wine cupcakes and a Mexican hot chocolate variety. 
No matter what flavor your palate favors, the cupcake truly symbolizes fun and happiness — even though it stands at a mere few inches tall. Imagine the joy that one can bring when it reaches a towering six feet.
This 6-foot cupcake squirts water a full 360 degrees
That's exactly what the BigMouth Inflatable Giant Cupcake Yard Sprinkler offers backyard revelers and children's parties, alike. Finally, a novelty water toy that is as much fun for grown-ups as it is for the little ones. WRAL states it comes with a spinning sprayer on top that makes a full 360-degree rotation and has three separate "soak zones" to ensure that everyone can get cooled off at once. Just hook it up to your hose and voila — let the water works begin. 
This item currently sells at Sam's Club for $39.98 and purchasers are loving it. With the vast majority giving it a stellar five stars, commenters offer glowing reports. One enthused shopper wrote, "It's made with nice and thick material, so it will last outside during playtime with rough housing." Another added, "This cupcake has a huge two car driveway radius!" And many agree that it is easy to assemble, sprays just the right amount of water, and is fun for all ages. 
BigMouth also offers inflatable sprinklers in the image of an equally tall llama and a 76-inch fire hydrant in case the cupcake isn't your style. With sweltering summer weather already in the forecast, this pudgy, water-squirting, baked good will be a welcomed addition to any backyard. It may even inspire you to bake some delicious chocolate cupcakes for the crowd.