How Alex Guarnaschelli Upgrades Store-Bought Cookie Dough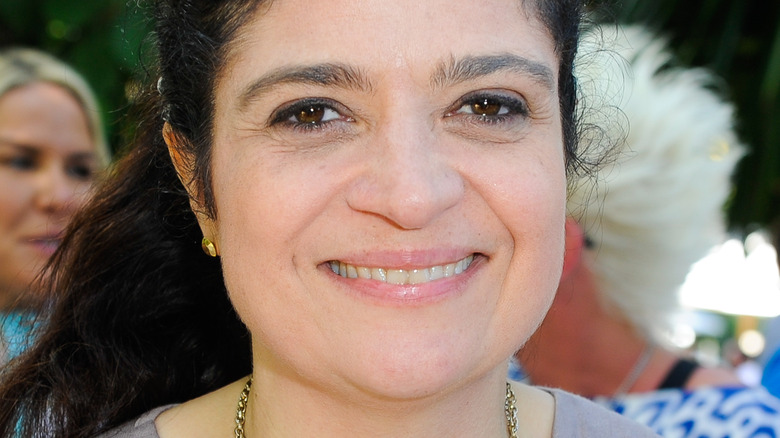 Sergi Alexander/Getty Images
End of the year fatigue is real, but not just for school kids. Parents can get it, too. If you've had to make pizza for the last soccer game of the season, fire up the grill for the first pool party of the summer, or bake cupcakes and cookies for the last school hoorah of the year while trying to manage all other aspects of life, then you may be feeling the pangs of exhaustion. It can be tough to manage, after all. That's why we are loving how Alex Guarnaschelli upgrades store-bought cookie dough for those occasions that call for a little something homemade when you do not have the time for it to be completely homemade. 
The host of "Supermarket Stakeout" may be a celebrity chef with a lot of cooking and baking know-how, but she's also a busy mom, and as Ina Garten likes to say, store-bought is just fine. And let's face it, sometimes it's both easier and more cost effective to buy pre-made cookie dough. But that does not mean your store-bought dough can't be customized to feel and look like it's been lovingly crafted in the mixing bowls and on the baking sheets in your kitchen. So, how can Guarnaschelli help you up your game with your Nestlé Toll House or Pillsbury cookie dough?
Coarse sugar, nuts, and chocolate chips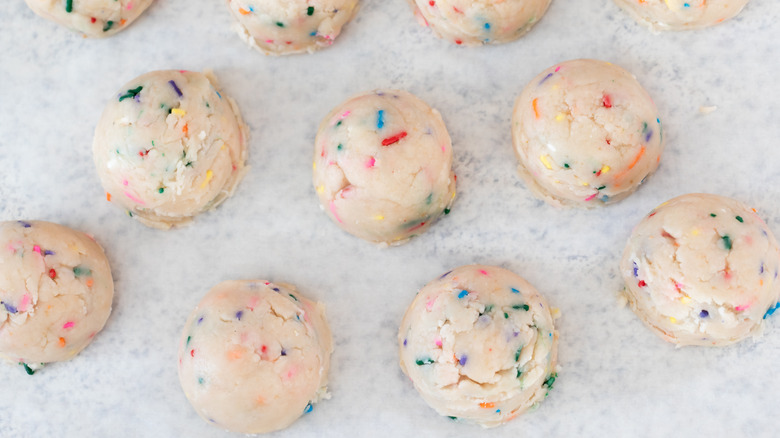 Ciara Kimsey/Shutterstock
The frequent judge on Food Network's "Chopped" revealed to People that, if you want to use pre-made cookie dough, but make it your own, you need only take the cookie log and roll it "in coarse sugar or chopped nuts. Then slice and bake." Guarnaschelli goes on to say, "They will look prettier! You can also mix chocolate chips or chocolate-coated candies into the dough, roll into balls, and bake. People will never know!" Genius. But that's not the only way you can make this dough your own.
Seasoned Sprinkles suggests bakers who use pre-made cookie dough can make several different types of cookies at once, suggesting you can also top your sliced cookie dough with chocolate chips and marshmallows to create a s'mores cookie, caramel chews and a little sea salt, or even everyone's favorite, Nutella, and bake them all at the same time.( Mind blown. Think how much time you'll save!) Additionally, Food & Wine notes the ways you can to customize your pre=made dough are practically limitless, sharing that you can add lemon zest, use a few drops of your favorite extract flavor, or even crush up some pretzels and chips and mix them into your dough. Like Guarnaschelli said, no one will know the difference!