Why There's Tension Between Giada De Laurentiis And Rachael Ray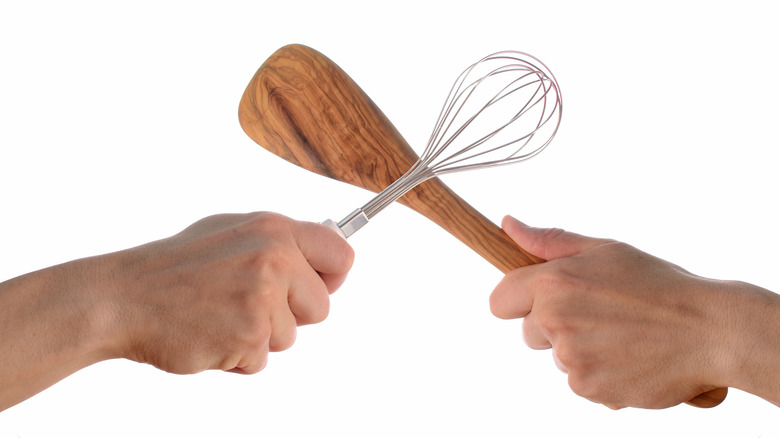 beanimages/Shutterstock
Ah, what can we say about celebrity chef feuds? Well, to be perfectly honest: While we consider ourselves peace-loving individuals who only wish to devour scrumptious cuisines, there is a part of us that secretly yearns for crispy and juicy conflicts of famous people who cook. And there has been no shortage of clashes to fuel this guilty little pleasure. For example, some of the biggest rivalries in the food world include Marco Pierre White and Gordon Ramsay, and Mario Batali and Guy Fieri. Call it a professional clash or a personal grudge, celebrity chefs take "having a beef" with someone to a new level. 
While we know of several celebrity chefs who publicly can't stand each other, there are rumored rivalries that seem pretty convincingly true. Giada De Laurentiis and Rachael Ray might not appear to have a feud brewing at first glance, but a little digging makes it seem quite apparent that they don't like sharing stoves (or anything else).
Both incredibly popular and successful women of the culinary world have their fair share of admirers and haters. Some people on Reddit have given Giada De Laurentiis the title of "The fakest person on the Food Network." On the other hand, Rachael Ray is rumored to have a potty mouth. So one might wonder what happened between the two that made them sour on each other.
The conflict allegedly started back in 2006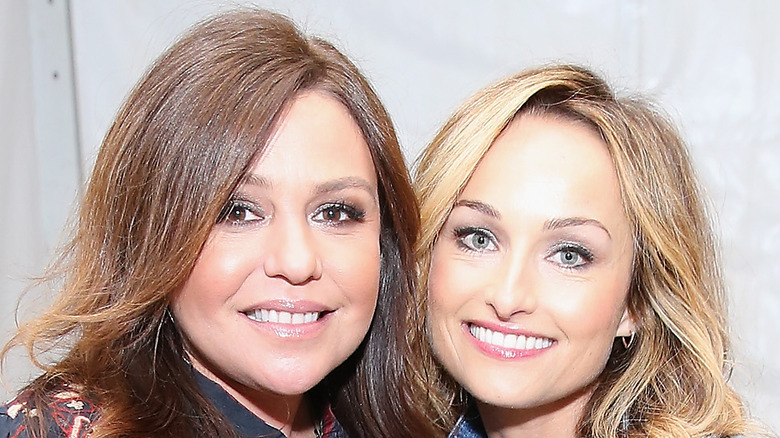 Neilson Barnard/Getty Images
The rumored rivalry between Food Network stars Giada De Laurentiis and Rachael Ray started on the set of Iron Chef, where De Laurentiis and Bobby Flay lost to Rachael Ray and Mario Batali. While De Laurentiis is a lot of things, she's apparently not the most gracious loser. And she made that quite clear by not speaking to Flay for eight months after their defeat, per Today. In a 2014 interview with Hamptons magazine, she admitted, "I do have one regret. You can't guess? Doing 'Iron Chef' with Bobby Flay against Mario Batali and Rachael Ray." When asked how she felt about losing to Ray, she said, "it will bother me until the day I die and Bobby knows that. He thinks I'm ridiculous, but it is what it is." 
While De Laurentiis denied having any heated rivalry with Ray, her attempt to clear the air wasn't so convincing. "Do we hang out all the time? No. Are we best friends? No," she revealed to Redbook (via People). She further added, "We do these festivals together, and she'll say to me, 'Oh, we'd better take a picture together and smile, because if we don't, God only knows what's going to get written about us.'" The two have worked together, but if you've ever sensed a rift between them — now you know why. Given how many people have publicly dissed Rachael Ray, it's surprising that De Laurentiis would possibly hold back her true feelings.