The Bulk Food Stores That Don't Require A Membership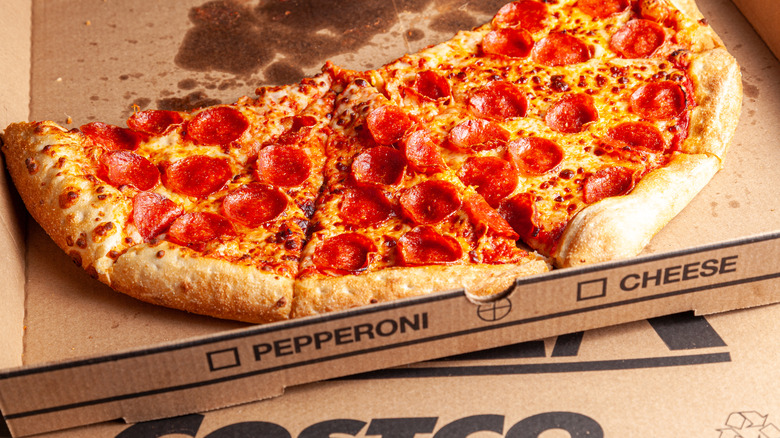 grandbrothers/Shutterstock
When there are record-high gas prices (via Wall Street Journal) and other signs of rising inflation, people start looking to cut costs. The average American family spends between $670 and $1,310 per month on groceries, per Inspiring Savings. Kind of a lot, huh? Bulk shopping on food and everyday essentials can help shoppers score big savings (and some Costco hacks you need to know can make those savings even bigger).
Membership fees for bulk warehouse stores can cut into those savings, with Costco memberships being the most expensive of the bulk warehouse chains. A Costco Membership runs $60 per year, BJ's Wholesale Club is $55 per year and only $41.25 for veterans. A membership at Sam's Club is $45 annually, plus extra costs for additional cardholders (via Costco, Sam's Club, and BJ's). While generally considered an investment for those who shop there regularly or shop for a family, it probably isn't worthwhile for those who'd only go a few times a year. Kitchn, meanwhile, claims Costco is great for singles.
Wouldn't it be great if you could get the benefits of bulk warehouse shopping without the membership hassle, or pushing a giant cart filled with entire shipping pallets of bottled water and salad dressing? Luckily, there are a few ways to enjoy some of the benefits of hitting your local Costco without a membership or having to push a cart full of heavy items through a cavernous maze of aisles.
Virtual bulk stores offer membership-free shopping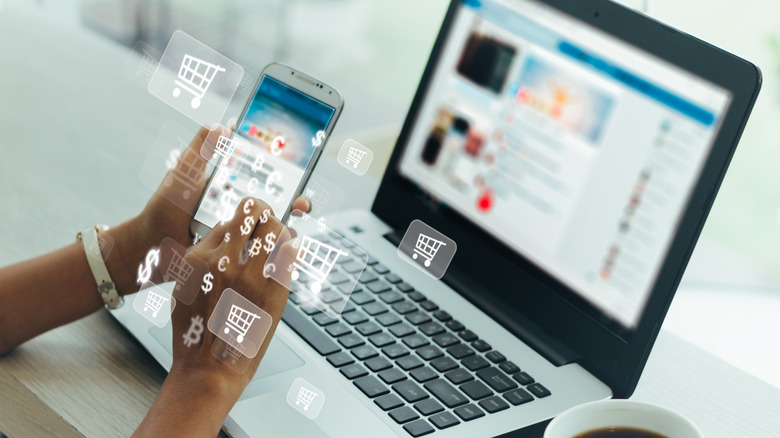 13_Phunkod/Shutterstock
Gone are the days of membership-exclusive bulk retailers relegating shopping to an in-store-only experience. Bulk brands like Costco and Sam's Club let customers shop online without a membership. The prices aren't quite as fantastic — Costco offers members extra-low prices on certain items and a 5% fee on non-member online sales, while Sam's Club offers guest checkout with a 10% surcharge (via Rolling Stone). Sam's Club doesn't ship groceries or offer in-store pickup for guest checkout, so keep that in mind when loading up your virtual cart.
Other online-only options are gaining ground as well. AllBulkFoods doesn't offer quite the same range as its brick and mortar competitors, but it does offer a wide range of food items, including many that are usually only seasonal, like Easter basket all-stars Peeps and Cadbury Creme Eggs (per AllBulkFoods). All with no membership. Although with a minimum order of 36 boxes, you may soon find yourself looking to Sunny Anderson's sweet solution for using leftover Peeps.
Boxed requires you to create a free account just to browse. While its sticker prices aren't that different from your local supermarket or big box store — a 12-pack of Bounty paper towels runs $27.99 — the brand offers lots of ways to lower the price, including 5% to 10% savings when you sign up for auto-deliveries. There's also a coupon section with clippable coupons and codes. The cherry on top? Free product samples with every order (via Boxed).