The Hot Sauce Brand Ree Drummond Swears By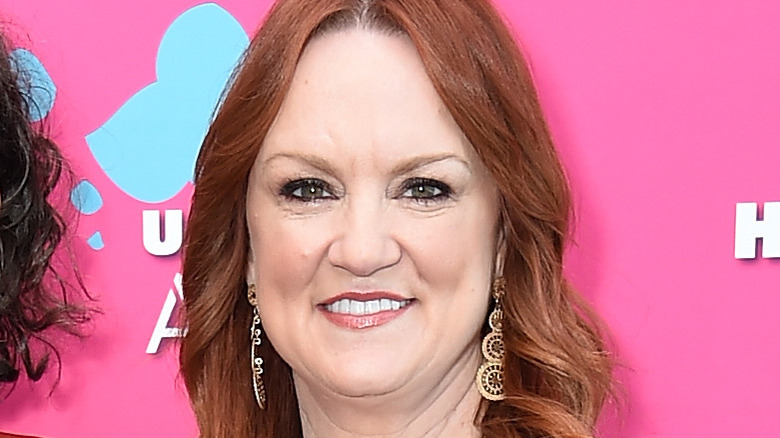 Michael Loccisano/Getty Images
Hot sauce is one of those condiments that perfectly complements an entire spectrum of dishes. The pepper-based ingredient effortlessly livens up stir fry, soup, pizza, pasta, dips, and so much more. Thankfully, there's a hot sauce for just about every type of consumer, including those with a rather low spice tolerance to those who are bold enough to climb the Scoville scale without flinching. The zesty addition has become a kitchen commodity, and reaching for a bottle to shake onto our plates has become a symbol of cool. In fact, the global hot sauce market is predicted to reach nearly $5 billion by 2029, according to Fortune Business Insights.
Even famous household names have their go-to hot sauces to spice up their dishes. LeVar Burton can't get enough Truff, Andrew Zimmern craves Hot Sloth CBD Sauce, and David Chang has a weakness for Crystal. If you've ever wondered what Ree Drummond, known as The Pioneer Woman, keeps in her pantry, you may be delighted to find out that her No. 1 brand is one that you've likely enjoyed on your eggs, tacos, and veggies, too.
Ree Drummond loves Cholula hot sauce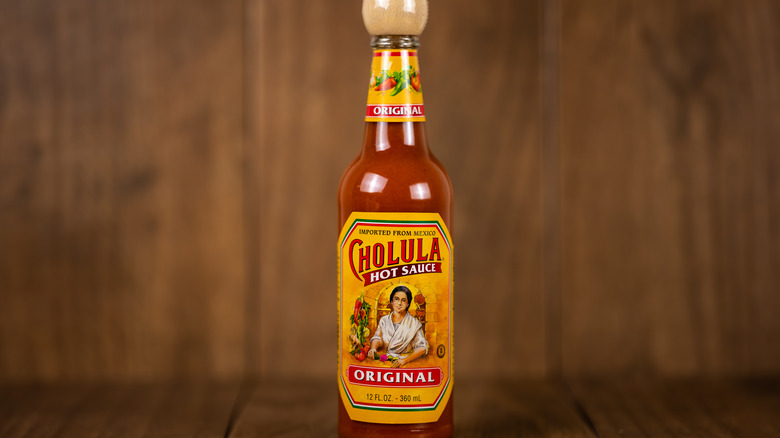 Kyle Oster/Shutterstock
Everybody seems to have a go-to brand for just about every product category, whether it's peanut butter, potato chips, sparkling water, you name it. When hot sauce is the topic of conversation, things can become a bit — shall we say — heated. While some folks allegedly enjoy feeling the burn while they eat, others prefer their foods to be enhanced with a more mild flavor.
Ree Drummond, for one, is a true loyalist of Cholula. The Pioneer Woman's official website offers a breakdown of the 18 best hot sauces on the market, and the top spot obviously belongs to Cholula. As Drummond herself proclaims, "My favorite is Cholula all the way!" She even expressed her adoration for the stuff by posting a photo of an array of bottles on Instagram back in 2014 with the caption, "All you need is love. And Cholula." And a whole lot of consumers agree, as the versatile, affordable, pleasantly tangy, just-spicy-enough sauce is one of the most popular in America, according to Food & Wine. Over the years, Drummond has incorporated Cholula into a number of her delicious recipes, including spicy chicken sandwiches and enchiladas.