Michael Symon Has A Simple Tip For Growing Basil Successfully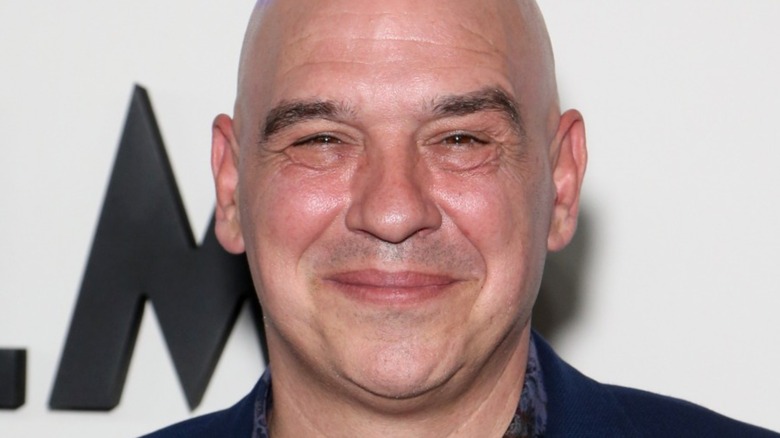 Gabe Ginsberg/Getty
Michael Symon, the Cleveland native with the unmistakable belly laugh, is known for his work on the Food Network, including judge and contestant on "Iron Chef" and host of "BBQ Brawl." Symon is also ABC's go-to chef and a former co-host of "The Chew." With half a dozen restaurants and the same amount of bestselling cookbooks, this James Beard Award winner is respected for his approachable, bold cooking style.
Food & Wine introduced Symon to us in 1998, when he was named "Best New Chef" for his midwest restaurants. With a Greek and Sicilian background, Symon's recipes (via the Food Network) are a modern approach to classic dishes, emphasizing meat naturally. His burger-themed restaurant, "B Spot," made Bon Appetit magazine's "Top 10 Best New Burger Joints," and the "Fat Doug" burger won the People's Choice Award at the SoBe Wine & Food Festival.
With over 680,000 followers on Twitter, Symon stays connected, tweeting often and answering questions from fans. Questions range from the best way to cook Spam to whether you should complain if you are being attacked by flies while dining outdoors. No matter how random the question seems, Symon responds. With herb gardens flourishing this time of year, Symon and his fans discussed growing basil and Symon had an excellent tip for making the plant thrive.
How to prune basil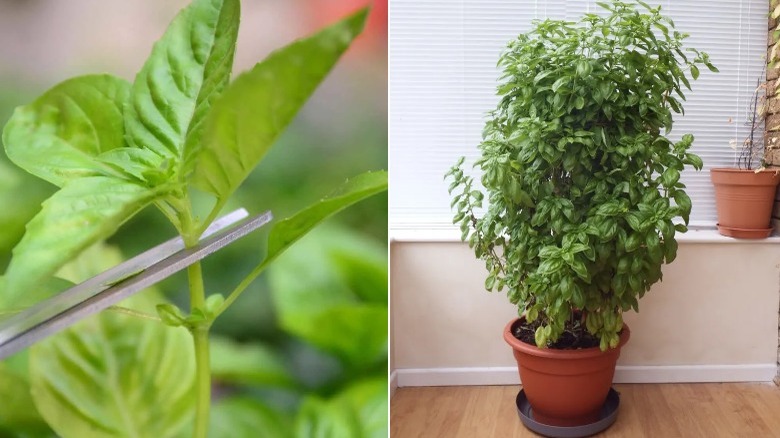 pinterest
With over 100 varieties of basil, a member of the mint family, there are many culinary uses for the herb. Most of us are familiar with the wide-leaved sweet basil varieties in Italian cooking, and the purple-stemmed Thai basil found in Asian cuisine. Along with the usual suspects of rosemary, mint, oregano, and thyme, basil is an obvious choice for kitchen gardens. Basil thrives in a warm environment, requiring at least six hours of sun a day. According to The Kitchn, a single plant can give us ½ cup of leaves each week, enough to feed our pesto habit this time of year.
Many of us are guilty of picking the larger leaves at the base of the plant for our recipes. However, the large leaves are responsible for providing most of the nutrients for the plant. Removing them hurts the plant and prevents it from growing more leaves and branches. To keep the plant lush, pruning is required regularly to prevent the basil from flowering. Cutting from the main stem, Symon suggests pinching off the blooms. This encourages the plant to create additional branches, and produce more leaves. Doing this regularly will grow your basil exponentially, coaxing the plant to grow outward instead of up.
Starting from seed or transplanting an established basil plant is more cost-effective than buying it. Plant basil on your windowsill or in a garden next to tomatoes, and enjoy Caprese, pesto, and Thai basil pork all summer long.