Why Giada De Laurentiis' First Restaurant Was A Win For Women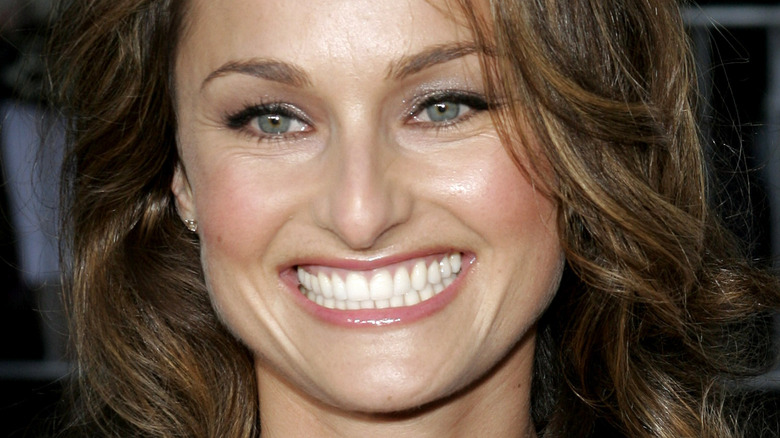 Tinseltown/Shutterstock
As if embarking on a career you're so ardent about isn't difficult enough, it takes breaking many more barriers when you are a woman. There are obstacles at every turn, and opportunities seldom present themselves. However, we've seen many real-life wonder-women tackle gender discrimination and conquer the male-dominated industries. Take an example of the male-dominated culinary industry that is notoriously difficult for women. There is an acclaimed documentary film titled "Her Name Is Chef" that showcases how six highly talented chefs rose to the top in the food industry. 
Even the talented judge on the Food Network program "Chopped" Maneet Chauhan had to cut through stereotypes of the culinary world. Her advice for the women struggling in the restaurant industry is to "give yourself more credit" and "speak up" (via Parade). Similarly, Giada De Laurentiis is another queen of the culinary space who broke gender barriers to make a name for herself and pave the way for other aspiring women. 
De Laurentiis has been a trailblazer, and the accomplished culinary expert took things to the next level by opening her first restaurant on the Las Vegas Strip, making her the first woman to do so in the world-famous tourist destination. She opened her namesake eatery, Giada, at The Cromwell on the Las Vegas Strip in 2014. Later, she went on to launch two new restaurants, Pronto by Giada and GD Italian by Giada, but the latter one has been closed since 2020. 
Breaking into the Las Vegas' boys club is a huge deal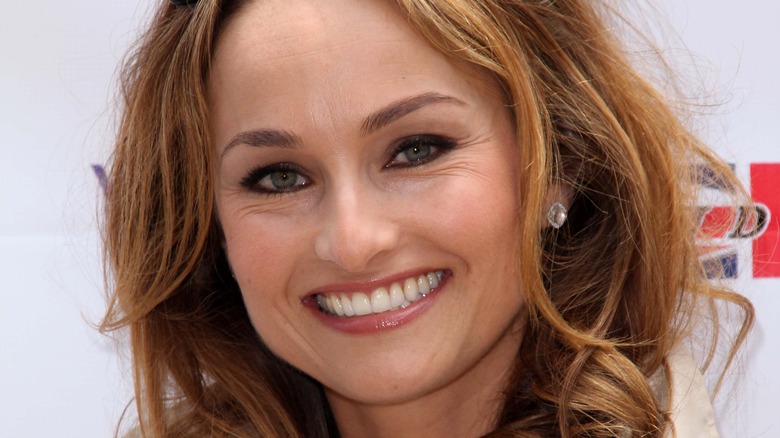 s_bukley/Shutterstock
Giada De Laurentiis has overcome adversities in the form of the tragic death of her brother, her divorce, and "Iron Chef" loss to Rachel Ray. Despite any setbacks, she has remained driven and shown a depth of character to become one of the popular American-Italian figures in the culinary space. Her decision to open a restaurant in Las Vegas at a time when there were only a few female restaurateurs is a testament to her determination to bust down doors to create more opportunities for her and other women. 
In an interview with Elle in 2014, De Laurentiis revealed the thought process behind her decision to open a restaurant where women aren't welcomed. "A lot of people here who work in this industry just said that they didn't feel a woman could handle the pressure. And that's why it's the boy's club. It's also a very tight-knit boy's club that they don't let women in," the 51-year-old Food Network star said. 
De Laurentiis advises young professional women to "figure out what makes you unique." She told Forbes, "Being one-of-a-kind helps me to stand out in a very competitive field." Moreover, she has been vocal about women's empowerment and playing her part in it. We're confident that a female Emmy Award-winning chef entering the exclusive Las Vegas boys club will inspire other chefs. It's only a matter of time before more women thrive in the predominantly male kitchen.