Why In-N-Out Doesn't Franchise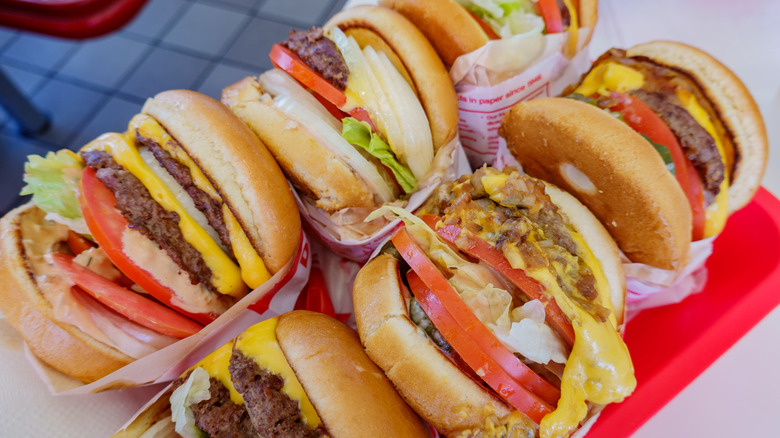 Kit Leong/Shutterstock
In-N-Out changed the burger game when its first location opened back in 1948 in California. According to the chain's website, it was California's first drive-thru, which meant it brought a whole new concept to the idea of fast food on the West Coast. Since then, it's developed a cult following, with even celebrities like Kim Kardashian having a go-to order.
When fast-food chains started popping up around the country, the concept of franchising was introduced. Though it wasn't entirely unheard of, places like Dunkin' changed franchising forever by popularizing it in the food industry — and plenty of chain restaurant brands took up the idea themselves.
Though most major fast-food and fast-casual chains in the United States have taken to franchising, including Subway and Domino's, not every company sees it as a positive. Rather, In-N-Out's CEO once revealed the real reason they prefer to avoid offering locations to private managers.
In-N-Out has chosen not to franchise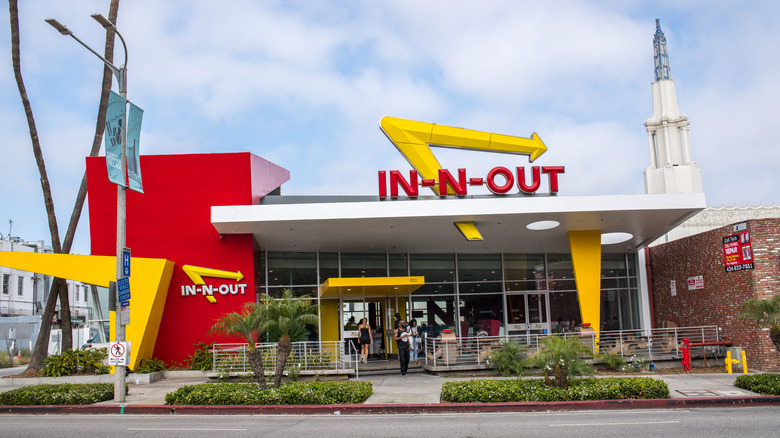 Michael Gordon/Shutterstock
In-N-Out opted to take the road less traveled and ultimately steered away from franchising. Current president Lynsi Snyder, whose grandfather founded the company, once revealed that the chain doesn't like the idea of such a lack of control. According to Insider, Snyder said that In-N-Out has a major focus on quality and feels that selling off restaurants to be under private management would result in less consistency across locations. Keeping locations all under the same management means there's a greater chance that each location will always be up to company standards. Snyder also once revealed to CBS that limiting locations to a specific part of the country helps with the brand's exclusivity — and franchising might change that.
In-N-Out also maintains its quality standards by only using same-day shipping for its meat and other products. This allows the company to avoid freezing anything, which is a quality initiative it's always been proud of. Plus, per Insider, it's also the reason there aren't In-N-Outs all over the country; they'd be too far away from the chain's distribution centers.