Alex Vs. America Season 2: Release Date, Challenges And More - What We Know So Far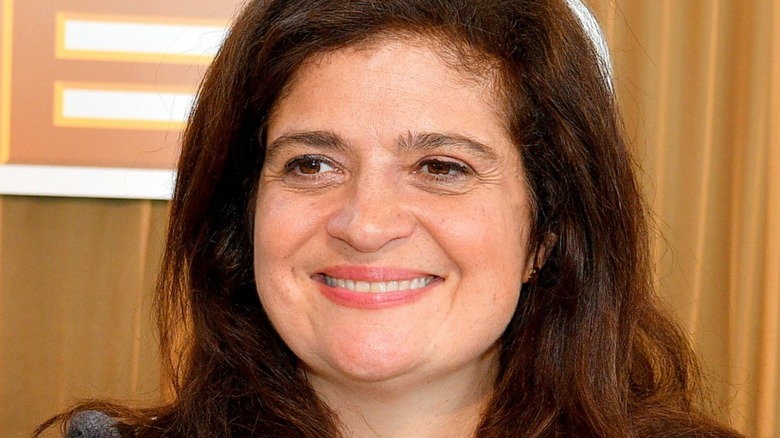 Dia Dipasupil/Getty Images
Most foodies know Alex Guarnaschelli as an "Iron Chef" and a frequent judge on the food competition show "Chopped," but on her newest show "Alex vs. America," the tables are turned and the chef finds that her dishes are being judged and she could be the one packing her bags to go home. The show premiered last year and Discovery announced in February that the series, which had amassed a viewership of 6 million and counting during its short run, was getting a second season.
Now it's officially time to mark your calendar because if you loved the five episodes of "Alex vs America's" first season, The Wrap has reported that the first episode of Season 2 will be making its way to your favorite viewing device of choice on Sunday, July 31 at 9 p.m. ET/PT. The show can be watched on the Food Network or discovery+ (via Guilty Eats). And while we still are unclear if audiences can expect more episodes than were served up during season one, here's what we know so far.
Expect French, vegetarian, and modernist dishes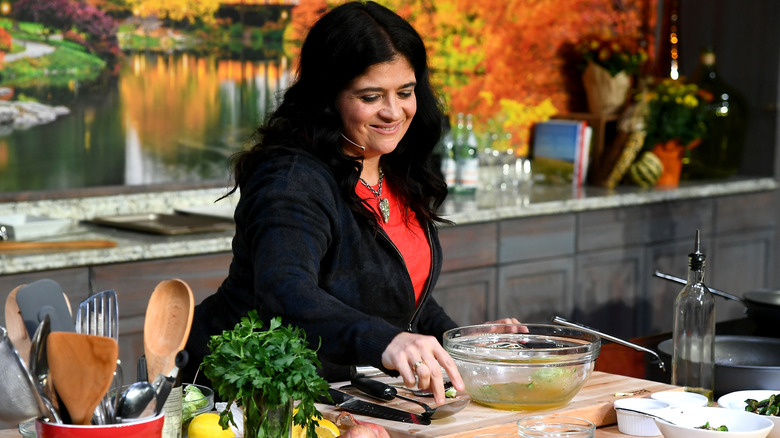 Dave Kotinsky/Getty Images
Per Guilty Eats, "Alex vs. America" will retain its original format from Season 1 which pits Alex Guarnaschelli against three chefs who specialize in a specific culinary skill. In episode 4 of season 1, Guarnaschelli faced off against three chocolatiers to create ultimate desserts and a chance to win $10,000. Only three contestants advanced to the second round, but no spoilers here. Similar challenges are in store for Season 2.
Additionally, fans of the series can expect to see Chef Eric Adjepong who will continue as host. You may remember Adjepong from Bavo's "Top Chef," where he was a finalist on Season 16 (via Chef Adjepong). While the judges have yet to be announced, we assume they will be an all-star line-up. The Wrap shares that some of the dishes viewers can expect to see prepared in the new season include French, vegetarian, and modernist recipes as well as dessert, of course. If you want to see how Guarnaschelli preps for the "Alex Vs. America" and learn a few competition tricks including how to give foods that extra je ne sais quoi to push them over the finish line, you can check out Guarnaschelli's Prep School videos on Food Network.