Taco Bell's New Freeze Flavor Has Fans Ready To Chill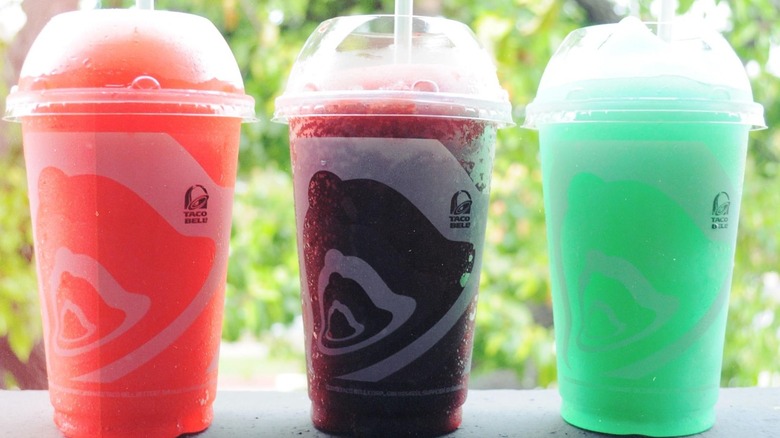 Scott Olson/Getty Images
Keeping cool in the heat of the summer can be tough, especially when you can't make it to the nearest swimming pool or beach. That's where the icy fruit freeze concoction that many fast-food outlets offer come in handy. You can close your eyes and transport yourself to that Hawaiian beach where you've got your cool drink in hand and you're enjoying the sound of the ocean. (Hey, we can all dream!) 
Enter Taco Bell's Freezes.
Since 2013, Taco Bell has been serving Freezes alongside its tacos, burritos, and quesadillas. The chain often releases special-edition flavors that only last for a limited time. These include the Baja Blast of 2013, the Starburst Cherry Freeze from 2015, the Wild Strawberry Taco Bell Freeze that had everyone talking in 2020, and the Blue Raspberry Lemonade Freeze in summer 2021. Now, the chain's newest Freeze flavor will make fans think of the tropics and all things relaxing.
Introducing the tropical flavors of mango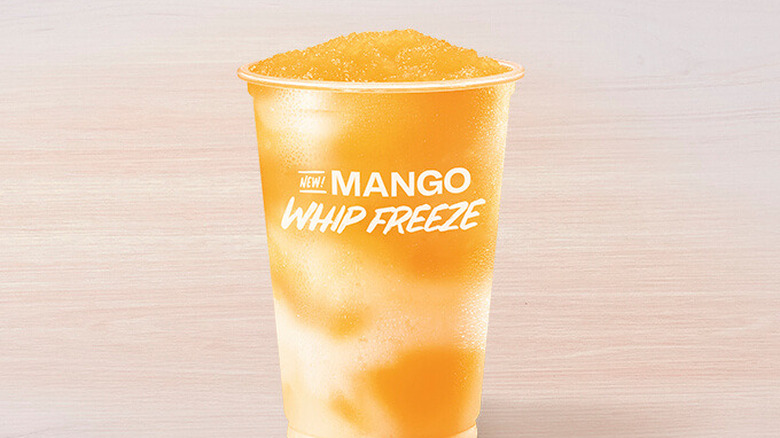 There's nothing quite like the taste mango to transport you to that island mentality. Taco Bell lovers just have to choose between the Mango Freeze — the slushed ice drink with fruit flavor — and the Mango Whip Freeze, which adds sweet vanilla creamer. 
As Roderick Montgomery of Roderick Eats says in a YouTube video, "This is completely different to any other Freeze that I've ever had from Taco Bell. This actually has the creamy, smooth consistency of a mango purée." And the Southern Snack YouTube channel calls the new drink "tropical, flavorful, and not overly artificial." According to the Taco Bell website, the regular 16-ounce drink contains 210 calories and 49 grams of sugar. So it's not exactly a healthy option — but it does appear to be a tasty one.
And for some even better news: It's cheap. The regular 16-ounce size is just $1, while the 20-ounce size is $3.19. (If you're thrifty, you could even buy three 16-ounce drinks for less than one large Freeze.) Given that Taco Bell has a habit of replacing its flavors often, interested fans may want to give this one a try before the summer is over.