The Unexpected Ingredient Trisha Yearwood Uses In Cheesy Quiche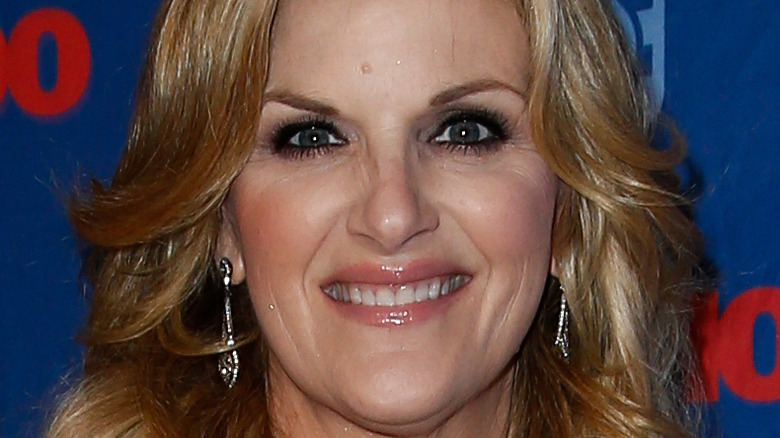 Debby Wong/Shutterstock
What kind of Trisha Yearwood fan are you? Do you love her for her voice and long and successful career in country music? Have you followed her since "She's In Love with the Boy," the hit single that vaulted Yearwood into the national spotlight (per American Songwriter)? Perhaps you appreciate her because she was somewhat of a "late bloomer" in the kitchen while she was holding down a job, taking college classes, and living on her own in Nashville, all while missing her mother's potato salad. Do you have her cookbooks and watch her long-running cooking show on the Food Network?
There's a lot to love about the Georgia-born star and her well-rounded career. The host of "Trisha's Southern Kitchen" is known for her fun, easygoing recipes with Southern flavor and flair, as she tweaks tried-and-true recipes with unusual ingredients. In a recipe for fried fish, for example, Yearwood likes to add club soda to the batter (per She Knows). Then there's Yearwood's recipe for slimmed-down carrot cake, which calls for several unexpected ingredients including baby food carrots and lower fat Neufchatel cheese instead of traditional cream cheese for the icing (per Food Network).
Corn flakes form the crust of Trisha Yearwood's Cheesy Quiche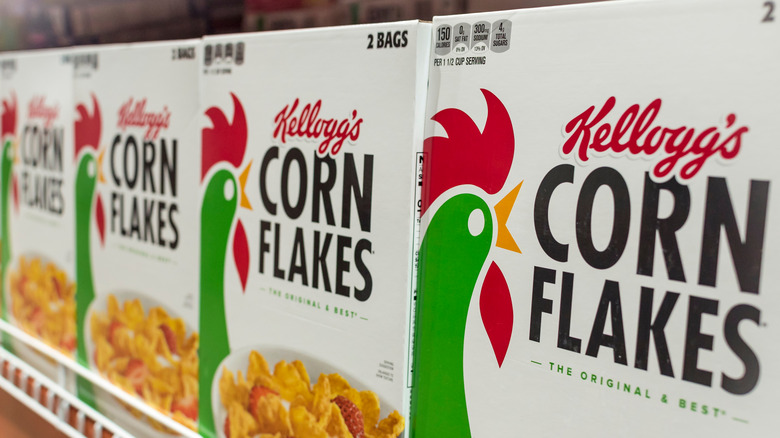 MDV Edwards/Shutterstock
Let's not overlook Yearwood's recipe for Cheesy Quiche. You might think the quiche is made with pie dough, as is typical. But it's not. And you might think the cheese in Yearwood's Cheesy Quiche is added to the rich, eggy filling brimming with wilted collard greens. It's not. The crust is actually made with an old-school cereal — corn flakes. The cereal is crushed, blended with bacon fat and cheese, and pressed into the bottom of a 12-cup muffin tin (per Food Network).
It's not the music superstar's only recipe made with corn flakes — or cereal in general, for that matter. As an alternative to traditional fried chicken, Yearwood dips chicken pieces in buttermilk and then coats them with corn flake crumbs before baking in the oven (per Food Network). And in Season 17 of "Trisha's Southern Kitchen," she devoted an entire episode to a "Cereal Brunch Bash," featuring recipes like Chocolate-Hazelnut French Toast with Cinnamon Cereal, Cereal Granola Parfait, Cereal Milk Punch, and the delicious-sounding Cheesy Quiche.
Cereal may not be Yearwood's secret weapon in the kitchen, but it certainly is a secret ingredient in some of her tastiest dishes.