Jeff Mauro's Favorite Food Isn't What You'd Expect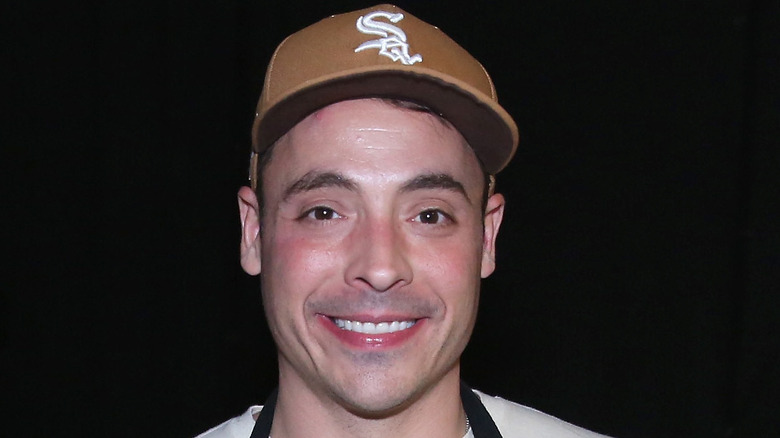 Rob Kim/Getty Images
Jeff Mauro is commonly known by his honorific nickname "The Sandwich King of Chicago" — and for obvious reasons. The Food Network star and restaurateur is openly passionate about sandwiches of all kinds, sharing his unique recipes with his fans, tasting towering sammies at eateries across the country, and advocating for the world's most popular handheld meal. His sandwich enthusiasm started at a young age, when he opened a deli with his cousin upon graduating from college, according to the Illinois Restaurant Association. Throughout his culinary career, Mauro has worked at and run a number of sandwich shops, mainly in the Chicagoland area, and has hosted nationally renowned shows such as "Sandwich King" and "The Kitchen." He has even told various sources, including Chef Vicky Colas on Medium, that his favorite color is pastrami. Now that's a sandwich fan.
As it turns out, while Mauro obviously loves a good, hearty sandwich, there's another beloved fare he often turns to — one that is quintessential to his hometown.
Jeff Mauro's favorite food is pizza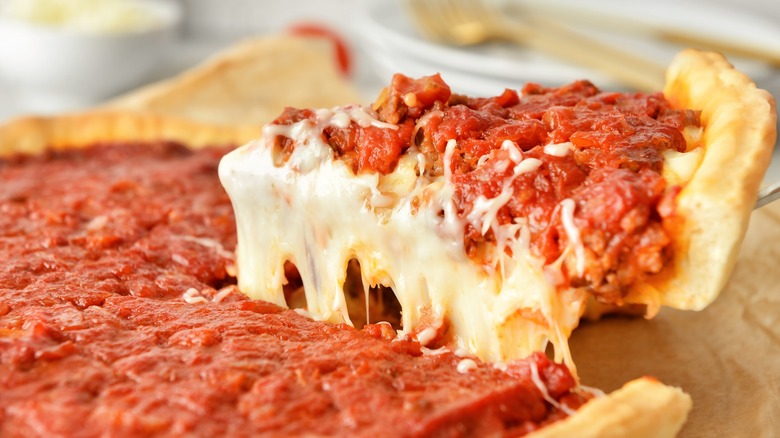 Pixel-Shot/Shutterstock
In a September 2021 interview with blogger Andi Fisher of Misadventures of Andi, Jeff Mauro revealed that, while he obviously knows a thing or two about sandwiches, he doesn't necessarily consider them his all-time favorite grub. In fact, he admitted that he frequently has a hankering for pizza, especially while on the road.
"Growing up [in Chicago], we would have a deep dish or stuffed pizza once or twice a year maybe. We eat thin crust pizza primarily," he told Fisher. "That's usually cut in squares with a nice crackery crust, big chunks of locally homemade Italian sausage." The diehard Windy City native shared his recipe for old-world Chicago-style thin crust pizza on the Food Network website. To make this famous pie from scratch at home, you'll need the basic ingredients, including flour, yeast, milk, pepperoni, grated mozzarella, giardiniera (an Italian condiment that is Mauro's go-to), sweet Italian sausage, and whatever tomato-based sauce tickles your taste buds. And as if that wasn't enough, in case you ever doubted the man's ingenuity he's even found a way to turn his favorite dish into pizza pot pie.