Martha Stewart Has Devastating News About Her Treasured Peacocks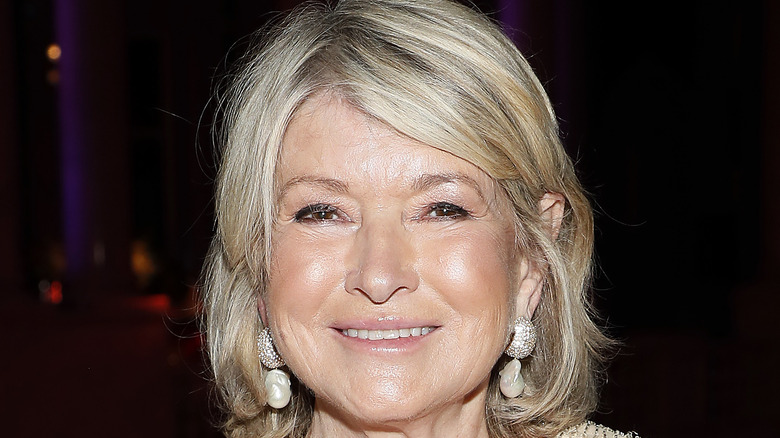 Paul Morigi/Getty Images
Does media mogul and intrepid entrepreneur Martha Stewart ever sleep? The lifestyle maven and founder of Martha Stewart Living Omnimedia reaches her legions of devoted fans through dozens of books and cookbooks, Emmy Award-winning TV shows, her beloved Martha Stewart Living magazine (which has now gone digital, per PR Newswire) and other outlets, including social media networks, of course.
Wherever she may be in the media landscape, Stewart always seems delighted to get "up close and personal" and take fans behind the scenes, providing information and inspiration on topics like how to cook and bake; grow herbs, flowers, and vegetables; paint porch furniture; spruce up tired interiors; and give pets their best lives (via The Martha Stewart Blog).
Stewart clearly adores animals. She has cats, dogs, birds, chickens, horses, donkeys, and even exotic peacocks, according to her blog. But there has been some heartache for Stewart in the pet and animal department this year. In April, four of her dogs mistook one of her cats, Princess Peony, for an unwelcome visitor and killed her. And now, the celebrity has lost six of her cherished peacocks, according to a post by Stewart on Instagram.
Coyotes killed six members of Stewart's peacock family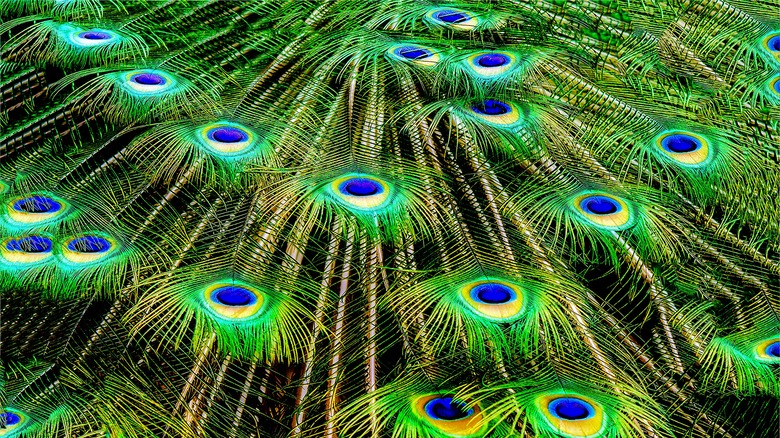 Rusya007/Shutterstock
On Sunday, Martha Stewart said rest in peace to six of her family of peafowl, with a special shoutout to the "beautiful" male peacock, Blue Boy. "The coyotes came in broad daylight and devoured him and five others, including the magnificent White Boy," Stewart wrote. The popular sharer of domestic advice asked her followers for advice on "getting rid of six large and aggressive coyotes who have expensive tastes when it comes to poultry," and noted that she and her staff are no longer letting the peafowl out of their designated space and are taking steps to secure the top of their expansive yard with fencing (per Instagram).
Instagram rained condolences and well-wishes on Stewart, and some of her followers offered possible solutions to the coyote problem. "Livestock guardian dogs!" said one. "Three to four in a working team and you'll never lose another animal again." Another noted that donkeys are being used by ranchers in Colorado as an added layer of protection to keep their livestock safe from predators.
Peacocks (officially known as peafowl) are showy birds. Most people have seen them at zoos and at wildlife preserves, but they are also commonly kept as pets, according to Wide Open Pets. They aren't recommended for urban and suburban areas — they need land and space to roam, and as Stewart has learned, that space needs to be well protected from outside harm.