Whatever Happened To Paul Sorvino's Goodfellas Tomato Sauce?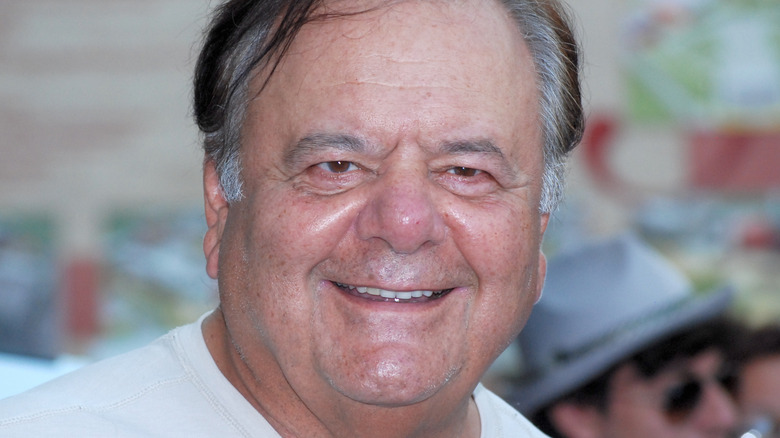 GIO_LE/Shutterstock
Despite a wide-ranging career from opera singer to sculptor (per Orlando Weekly), veteran actor Paul Sorvino is arguably best known for portraying Sergeant Phil Cerreta on the hit show "Law & Order," and Paul Cicero in the iconic 1990s gangster film "Goodfellas." With the recent passing of the beloved actor, much attention has been given to his traditional roles as a cop or a gangster, but this was not the legacy Sorvino wanted to leave behind.
In a 2014 interview with Orlando Weekly, he stated, "It's almost my later goal in life to disabuse people of the notion that I'm a slow-moving, heavy-lidded thug, and most people's impression of me is that ... It would be nice to have my legacy more than that of just tough guy." As the discussion of his legacy continues, one rarely discussed factoid involves his "Goodfellas" role and how the film inspired a line of Neapolitan pasta sauces based on one famous scene.
From slicing garlic to sauce in a glass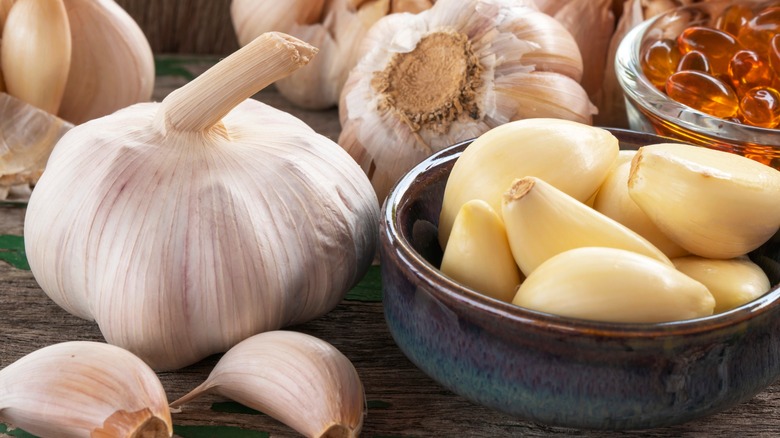 NARONG JHANWATTANA/Shutterstock
Following the death of Paul Sorvino (via CNN), a now iconic scene from the movie "Goodfellas" has resurfaced. In the film, a group of prisoners is making a pasta dinner. Sorvino's character is shown cutting garlic with a razor, as the narrator notes, "So thin that it would liquify in the pan with just a little oil." The other prisoners prepare other parts of the meal, from the tomato sauce to the meat, backdropped by actor Ray Liotta's narration about the relatively easy life for the group of gangsters behind bars. It begged the question from many viewers whether the pasta sauce recipe is really possible.
Given the scene's popularity, it's no surprise that Sorvino decided to release a line of authentic pasta sauces (per GQ). The sauce line included classics like marinara and vodka sauce inspired by his mother's recipes (via NY Daily News). Despite the rave reviews of the sauce, many wonder if it's still available today. Despite Sorvino announcing plans in 2017 to relaunch the sauce (via Fra Noi), a deep dive of the internet reveals that the sauce never returned to shelves. There's no word yet if it will be relaunched to honor his legacy, nevertheless, we wish the entire Sorvino family our condolences.