What Rachael Ray Really Eats When She's Sick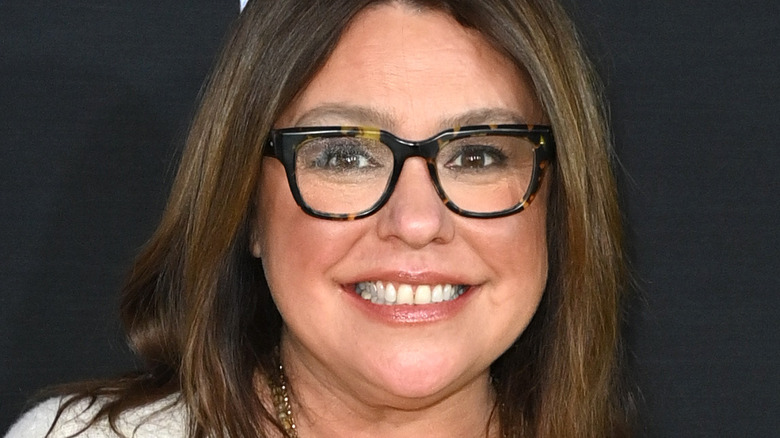 Bryan Bedder/Getty Images
Most of us opt for plain broth and crackers when we're feeling under the weather, but when you're a Food Network star, a classic chicken noodle soup recipe won't cut it. For Rachael Ray, the queen of easy-approachable cooking, a very particular one pot meal is her go-to when she's feeling out of sorts. "When I'm sick, John makes this for me. When we have company over. When it's Sunday football. We make versions of this all year long," Ray explained about the recipe, published on her website.
Whether you're sick or not, the adaptable dish combining Italian sausage, fennel, cannellini beans, and simple seasonings seems like the perfect meal to cozy up with on a cold evening at home. Like many of Ray's dishes, the recipe can be adjusted with whatever you have in your pantry, meaning there's no need order groceries when you're feeling under the weather. For those looking for cheap and easy meals the whole family will love, this dish certainly fits the bill. 
This sausage and greens recipe has a secret ingredient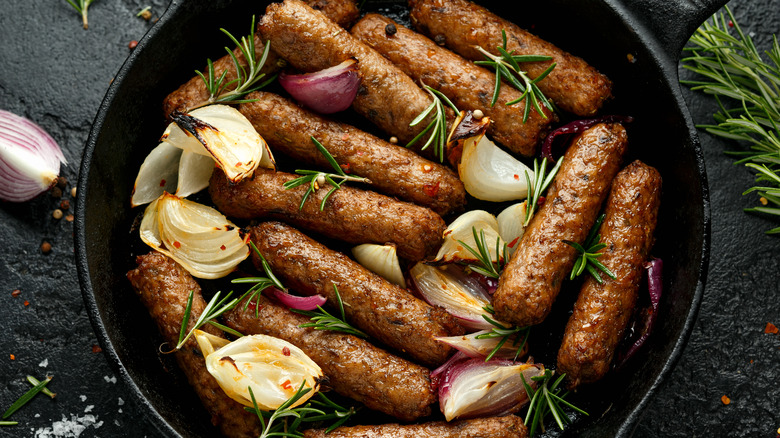 DronG/Shutterstock
Simply named Sausage and Beans with Greens, Ray's go-to sick meal can be prepared by browning and simmering a few ingredients in a single skillet. After cooking a few links of Italian sausage until golden, Ray cooks onion, fennel, and garlic in the juices, adding stock and a few generous handfuls of nutritious greens to wilt down. Next comes the secret ingredient: "Whenever I use dark greens...I always add nutmeg," Ray said, adding that the spice also goes well with anything that has ricotta or heavy cream.
After the secret ingredient has been incorporated into the mixture, it's time to add the beans, followed by the sausages and pieces of charred crusty bread, before enjoying a big bowl by the fireplace. Suddenly craving beans? Ray isn't the only Food Network star whose home cooking repertoire includes a quick stew: Giada De Laurentiis' easy white beans and greens soup recipe is another contender for warming (and fast) weeknight meals.