What Makes Giada De Laurentiis' White Beans And Greens Soup Recipe So Easy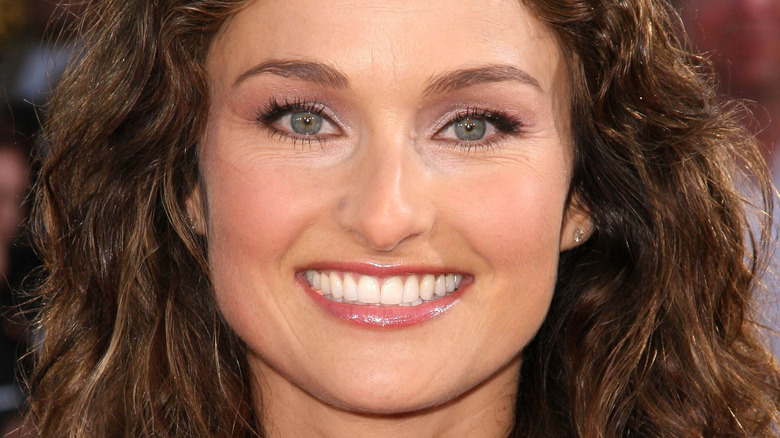 s_bukley/Shutterstock
Sometimes, when it's cold outside, all that will do is a piping hot bowl of soup that tastes like it simmered for hours — except we might not always feel like cooking it. Making soup can be a lengthy process, depending on the amount of chopping involved, hardiness of the ingredients, and desired depth of flavor. Homemade chicken stock, for example, requires a least an hour of simmering time, although it certainly makes for a delectable batch of chicken noodle soup, veggie stew, or even ramen. 
When you would rather spend the majority of your evening slurping your delicious soup instead of cooking it, though, there are luckily plenty of recipes for you. Celebrity chef and food television personality Giada De Laurentiis shared one of her favorite easy soup recipes on her lifestyle site, Giadzy. It's warming, full of beans and greens, and can be on the table in 35 minutes.
This soup is made with easy shortcuts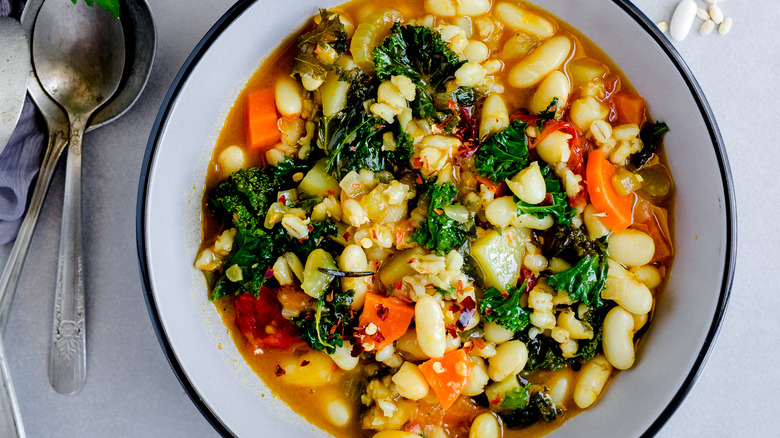 Tejal Pandya/Shutterstock
De Laurentiis' white beans and greens soup, shared on Giadzy, consists of the classic wintry combination of legumes and vegetables. One of the reasons it comes together so quickly is because it calls for pre-cooked cannellini beans, which you can find in the canned foods aisle. For another shortcut, you could use store-bought chicken stock if you don't have a homemade batch on hand.
In terms of veggies, De Laurentiis' recipe calls for escarole or baby spinach, though you could take this soup as an opportunity to put any of your leftover leafy greens to use instead of tossing them into the compost bin — like kale, chard, or even radicchio. The customization opportunities don't stop there. For added protein, De Laurentiis says, "Throw in shredded chicken if you have it, or even some meatballs to make it Italian-wedding style!" Spend 15 minutes chopping up some onion, carrot, celery, garlic, and your greens, and after 20 minutes of simmering with the other ingredients, your supper is ready.