All-Purpose Chili Seasoning Recipe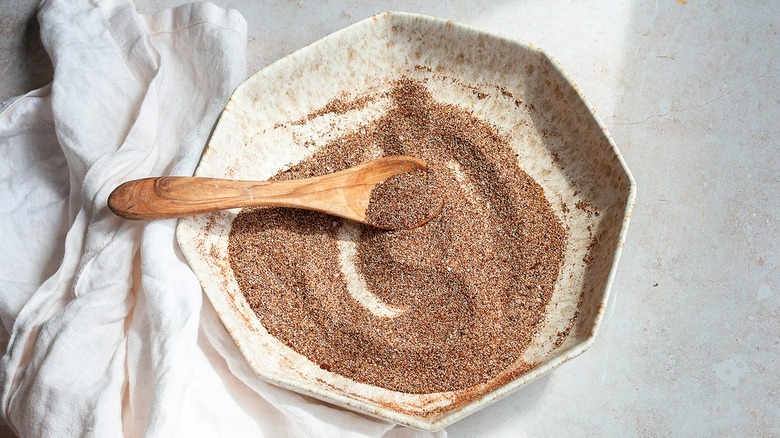 Christina Musgrave/Mashed
There's nothing quite like making your own seasoning. Taco seasoning, poultry seasoning, Italian seasoning, you name it — we've made it! Sure, you can buy seasoning blends from the store, but when you opt for homemade versions, you have total control over what goes in. If you haven't yet made your own chili seasoning, it's really quite easy. And, it really doesn't take up any more time or energy to make it at home than it would to seek it out in a grocery store.
Recipe developer Christina Musgrave brings us this recipe for all-purpose chili seasoning. While incredibly simple, this recipe does allow for some variety. Musgrave notes that "you can increase or reduce the amount of cayenne pepper based on your heat preference. If you like it spicy, add more, and if you don't like spice, reduce or omit." Don't feel like you only need to use this seasoning in chili either. There are countless ways you could put this seasoning to use, but first, let's actually make the blend itself!
Gather your ingredients for all-purpose chili seasoning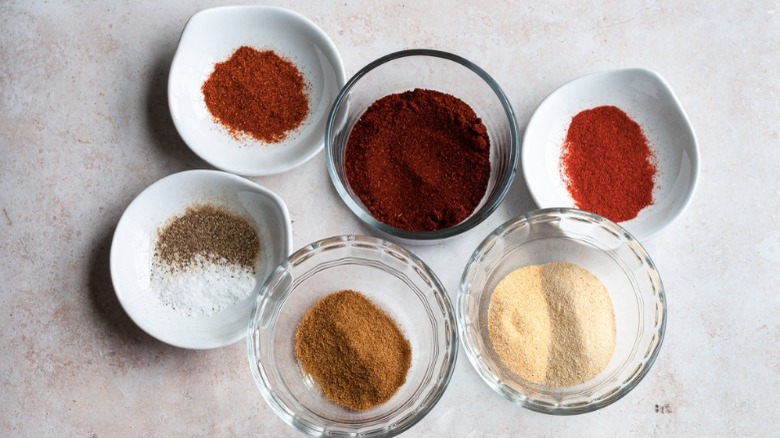 Christina Musgrave/Mashed
To make this all purpose chili seasoning, you can start by gathering your ingredients. For this recipe, you will need chili powder, cumin, onion powder, garlic powder, cayenne, smoked paprika, salt, and pepper.
Add all the spices to a bowl and stir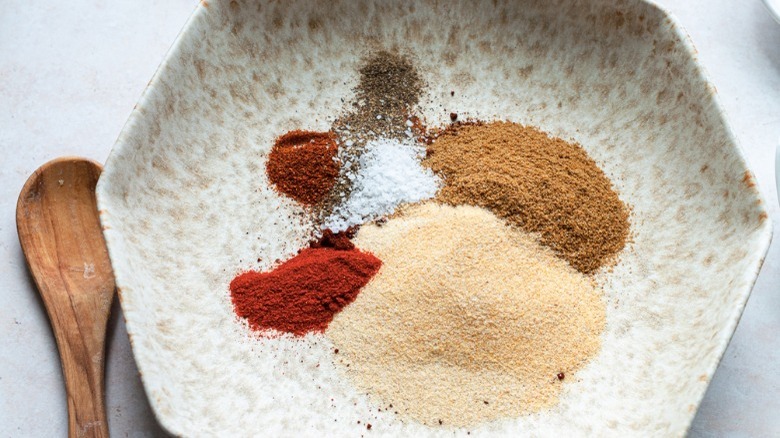 Christina Musgrave/Mashed
As one of the easiest recipes out there, there is only one step to make this chili seasoning: Pour all of the spices into a small bowl. Then, stir until they are evenly combined. That's it! Who knew making your own seasoning was really that simple?
Add this seasoning blend to all kinds of recipes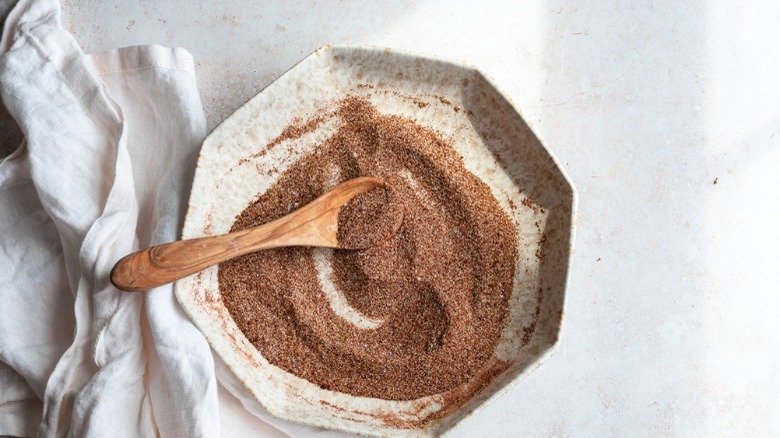 Christina Musgrave/Mashed
Not sure what to use this seasoning for besides chili? Musgrave tells us, "You can use this seasoning for much more than chili! It's great for chicken, steak, or vegetables. You could even sprinkle on popcorn for a savory snack."
Store for later use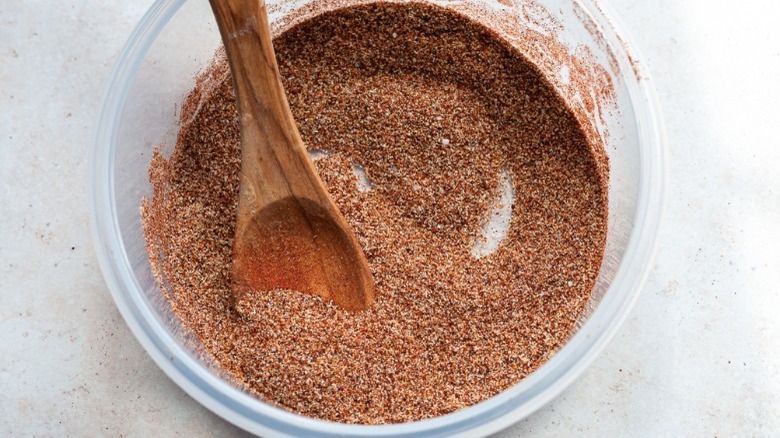 Christina Musgrave/Mashed
If you are not using all of the seasoning at once, you can store it away for a fairly long time, allowing you to add it to many other recipes in the future. Musgrave says, "This should last for 6 months in the airtight container." Simply store it along with your other spices at room temperature in your spice drawer or pantry.
All-Purpose Chili Seasoning Recipe
This chili seasoning blend goes well in chili, of course, but also with steak, chicken, potatoes, and vegetables.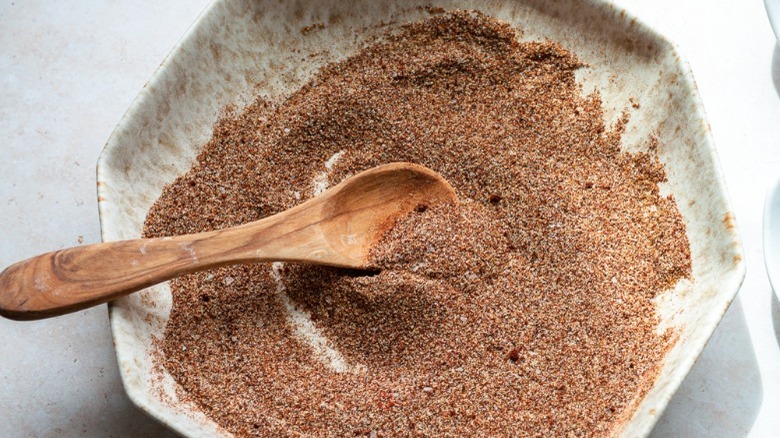 Ingredients
2 tablespoons chili powder
1 tablespoon cumin
1 tablespoon onion powder
1 tablespoon garlic powder
1 teaspoon cayenne
1 teaspoon smoked paprika
½ teaspoon salt
½ teaspoon black pepper
Directions
Add the chili powder, cumin, onion powder, garlic powder, cayenne pepper, smoked paprika, salt, and pepper to a bowl, then mix to combine.
Use the seasoning blend as desired, or transfer to an airtight container, cover, and store in the pantry.