Starbucks CEO Vows To Appeal Dismissal Of Its Case Against Arizona Union Organizers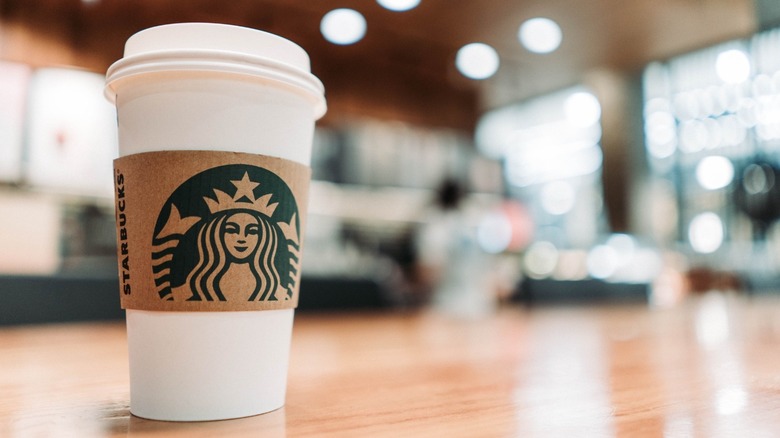 Prachana Thong-on/Shutterstock
Some might say that Starbucks' interim CEO Howard Schultz is like a dog with a bone when it comes to the brand's campaign against unionizing at hundreds of store locations across the nation. In fact, on April 19, Starbucks did something huge in this regard, filing suit against union organizers at two stores in Phoenix and Denver. In both cases, Starbucks accused the respective union organizers of violating the National Labor Relations Act (NLRA) as they went about advocating for unionizing the two stores with the support of Worker's United, the national labor union (per Vox).
Specifically, Starbucks alleged that union organizers at both stores employed physical intimidation and bullying against employees and customers to pressure employees to vote in favor of joining the Workers United labor union, per MarketWatch. 
Earlier this week, the National Labor Relations Board (NLRB) dismissed Starbucks' complaint against union organizers in Phoenix, citing a lack of evidence. Now Starbucks, along with its union-beleaguered CEO, is vowing to appeal the decision. Here's why the coffee giant believes it can win.
The NLRA protects employers too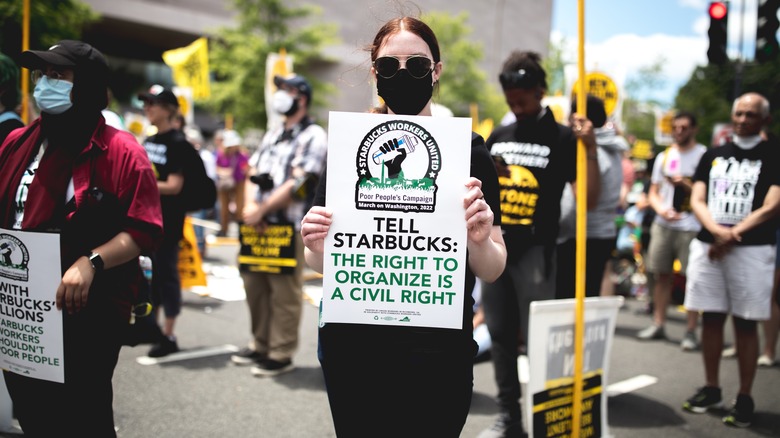 Johnny Silvercloud/Shutterstock
The NLRA is often invoked by employees as against their employers. In fact, as of this week, Starbucks had been sued more than 250 times over allegations of illegal union-busting, per ABC News. What is easily overlooked, however, is that the NLRA may also be invoked by employers, per NLRB. That's what Starbucks appears to be counting on now after its lawsuit against union organizers at a Phoenix store location was dismissed (via MarketWatch).
In that suit, as well as one in Denver, Starbucks, "claimed workers blocked the store's entrances, made threats, yelled profanities and pounded on the store's windows," to gain sympathy from customers and employees, according to ABC News. Upon investigating, however, the NLRB found no evidence that the employees in question engaged in unlawful behavior. The NLRB's regional director for Phoenix found that during a rally held in the spring, pro-union "demonstrators remained on the sidewalk and didn't touch any employees, customers or vehicles."
Perhaps ironically, union efforts at the Phoenix store ended in May when employees failed to get enough votes to unionize. Nevertheless, Starbucks is not letting this one go. On Monday, the company expressed its intention to appeal, stating, "We disagree with the NLRB's ruling and will appeal as we continue our efforts to protect our partners and allow for their voice to be heard."