What Martha Stewart Really Had For Dinner At Her 81st Birthday Party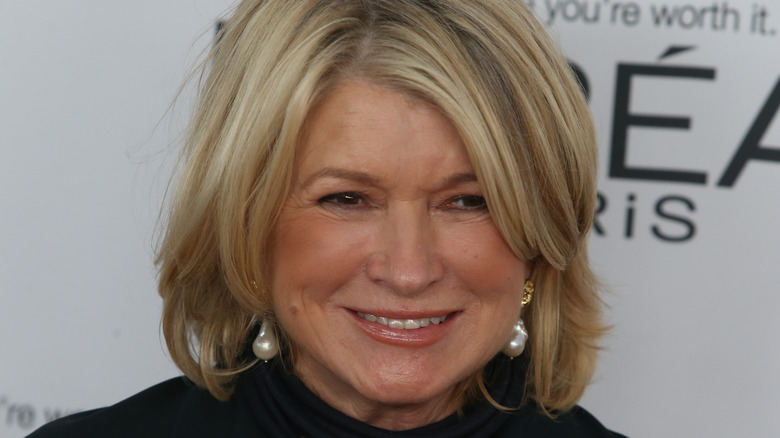 a katz/Shutterstock
Celebrity chef Martha Stewart celebrated her 81st birthday on August 3 and Stewart's birthday selfie brought lots of love from fans. The caption read, "Birthday selfie prior to big bday dinner — we had a delicious lunch and just a bit too much @19crimes Martha's chard" (via Instagram). Stewart has no doubt accomplished a lot in her 81 years: She's a TV personality, an author of bestselling books, and the owner of a home décor line, according to Restaurant Clicks. Her successful career has elevated her net worth to $400 million.
A star of this caliber deserves an exceptional birthday party, which is exactly what she had. Per Daily Mail, she celebrated with a group of 20 friends at her estate Skylands, which is located in Seal Harbor, Maine. "'I had a wonderful evening with close friends," Stewart revealed to Daily Mail. Of course, food is a key focus of any party, and this one in particular definitely didn't lack.
Martha Stewart enjoyed many local flavors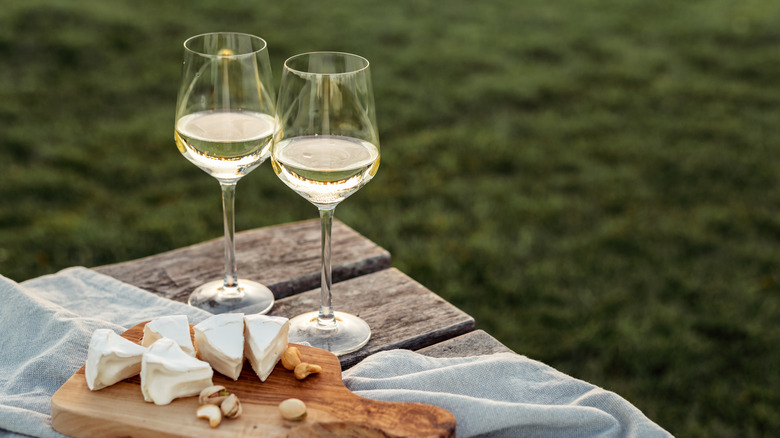 Slava Zolotko/Shutterstock
The food at Martha Stewart's 81st birthday party was just as extravagant as the party itself. "'We started with beautiful roasted potatoes, out of the jacket and pureed with cream and butter, then put back in and topped with American caviar that a friend sent me for my birthday. A great birthday gift," she revealed to Daily Mail. Lobster from Maine was also included, which was served with mornay sauce, which is similar to béchamel sauce. Furthermore, the meal included vegetables from Stewart's garden, specifically a carrot puree and green and yellow wax string beans.
To top it all off, Stewart's official chardonnay brand, 19 Crimes Martha's Chard, was served alongside Molly Chappellet's Cabernet Sauvignon. Released in 2022, Stewart's chardonnay was created in collaboration with the Australian company 19 Crimes (via Wine Spectator). Friend and hip-hop artist Snoop Dogg has also been collaborating with the brand since 2020. A bottle sells for $15, per its 19 Crimes.