Why Papa John's Doesn't Want To Give All Its Fans The Same Discounts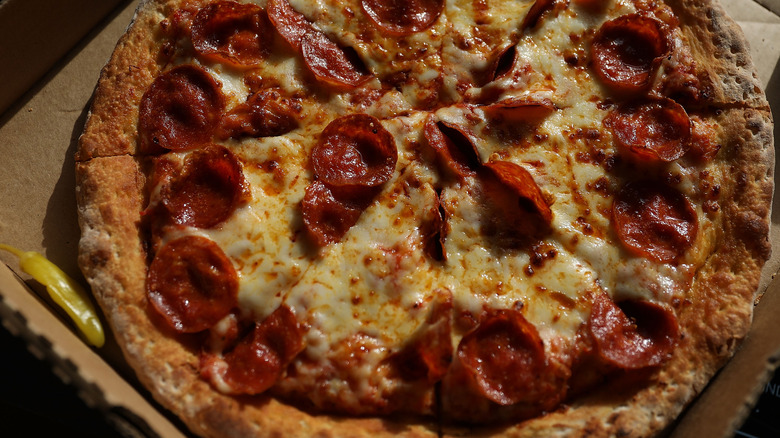 Joe Raedle/Getty Images
As of 2021, Papa John's is a top-five pizza chain in the U.S. in terms of sales (via Statista) — an accomplishment it would likely prefer to continue amid rising inflation. According to Yahoo! Finance, Papa John's stores in North America gained 1.9% in same-store sales in early 2022 even though the company had raised prices by 7%. Papa John's CEO Rob Lynch attributed the numbers to "great demand," as well as what seems to be "a plateau" in inflated food costs and wages for the chain.
In any business, proper marketing is one of the most important aspects to keeping doors open — whether or not there's a pandemic or global food inflation crisis going on. Marketing helps brands promote a product according to what customers want, need, and feel aligns with their personal values. Papa John's seems to be taking a page right out of the book, making discounting moves that don't always match those used by other national pizza chains, but appear to be working well for its own business.
Papa John's prefers to appeal to local markets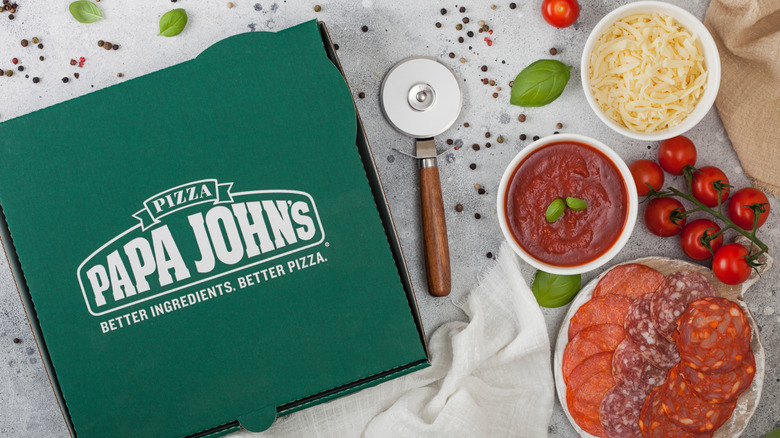 DenisMArt/Shutterstock
When it comes to discounts, Papa John's keeps individual markets at the top of mind. "A discount in San Francisco is different than a discount in Atlanta and Ohio," CEO Rob Lynch recently explained to QSR. Instead of implementing national discounts, the company allows its franchises to set its discount budgets based on "the price sensitivity of their customers in that region." Papa Johns' rewards program also helps the brand offer discounts on an individualized basis.
The Papa John's rewards program has 25 million members. According to the brand's website, consumers who sign up are awarded one point for every $1 spent, and after they earn 75 points, they can receive 10% off any menu item. Lynch explained that although widespread discounting is tempting, the company operates with another plan. "As we evolve our revenue management capabilities, we have instilled a disciplined approach to provide the right promotions to the super value-oriented customer without risking the erosion of our brand or pricing integrity," he said to QSR. For now, the strategy seems to be working.