The Chick-Fil-A-Inspired Aldi Sauces Are Back And Instagram Is Divided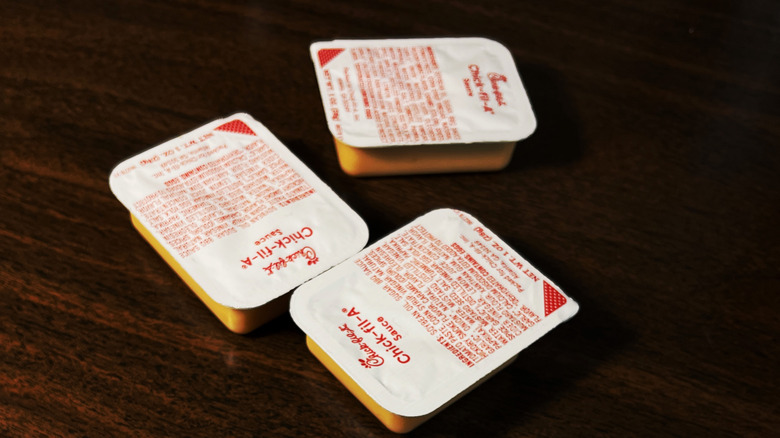 Marouanesitti/Shutterstock
Not all of Instagram is impressed with the Aldi sauces
When Aldi first released its Chick-fil-A copycat sauces back in the summer of 2021, the fanfare was plentiful. As Today reported of the initial launch, Aldi came out with their own rendition of three of Chick-fil-A's most popular flavors, including a special sauce, Polynesian sauce, and chick'n dipp'n sauce. @TheAmazingAldi posted about the limited products when they were first released and commenters flocked to the post with general excitement and admiration for the product, with many noting how they "Can't wait to find" it.
And now that it's back on shelves, @adventuresinaldi wants to make sure people don't miss it. The account posted a picture of the returned limited-time sauces with a caption asking followers "If you haven't picked up the dupe chick fil a sauces, what are you even doing?!?" and then posed the question of whether they felt it held up to the real thing. While some were less than enthused about the flavor, calling it "disgusting" and even posting the vomit face emoji, others reacted with genuine excitement over the return. Aldi fans commented with the likes of how "excited" they are to see the product on shelves and one claimed, "The chicken dippin sauce taste really good."
If you aren't a fan of these Aldi items, you can always try your own copy-cat Chick-fil-A sauce at home.