Why Big Changes Are Coming To Burger King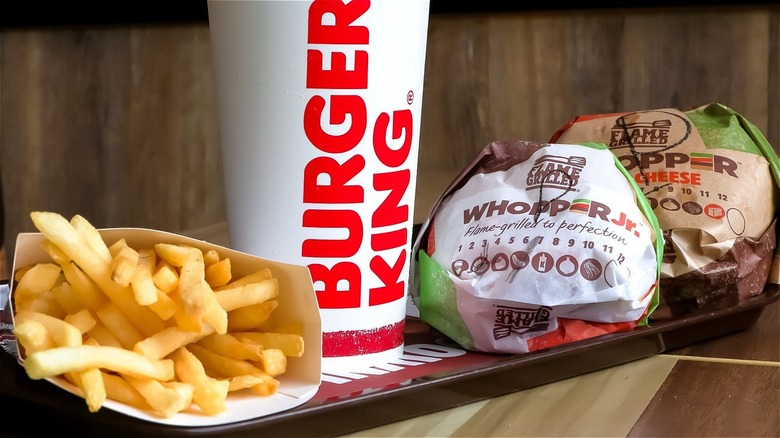 agencies/Shutterstock
As if reducing the chicken nugget portion size from 10 to eight wasn't traumatizing enough, Burger King plans on making more changes to streamline its processes and adjust to inflation (via Market Watch). Although it would be fair to assume that Burger King and McDonald's would be struggling with the same issues, in 2021 McDonald's was ranked the top fast food chain in the U.S. by QSR Magazine, while the home of the Whopper sat sadly in 7th place. As it lagged behind its longtime rival, Burger King began to cut items from its menu in December 2021 and saw nearly a 2% rise in sales as a result (per Restaurant Business Online).
Not only did the menu changes not spark major criticism, but employees were overjoyed to see tedious menu items removed. To continue making menu improvements like this one, Burger King added a lot more staff to work with franchisees to help them be as efficient as possible. The fast food restaurant has seen success so far with these changes, and the company has a specific action plan to continue this progress in the coming years.
BK is setting itself up for long-term growth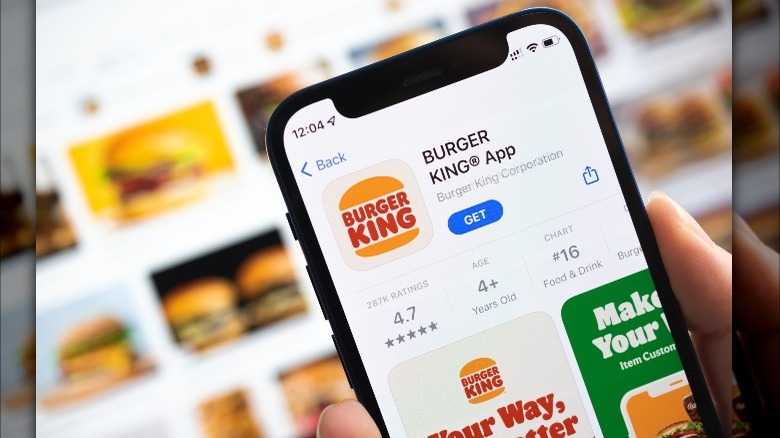 FellowNeko/Shutterstock
Facing historic levels of inflation, Burger King is taking a step back and zeroing in on what works for it. "The Whopper is a multi-billion-dollar brand and we need to treat it as such," said Tom Curtis, president of Burger King's North America operations (via Restaurant Business). Curtis is alluding to future "brand extensions" of the beloved burger and how it will no longer be on the promotional menu.
Not only do menu changes lie in BK's future, but there are plans in place to make structural changes to the restaurants. "We're testing express drive-thru lanes for mobile order and pickup, tandem drive-thrus with two sets of menu boards and order points in a single lane, and restaurants with above-lane conveyor systems, allowing two cars to receive their orders at the same time," Joshua Kobza, COO of RBI, told Food Business News.
According to QSR Magazine, moving forward, the chain will also be focusing more heavily on its Royal Perks program. One of the most successful marketing campaigns the company had this year was its Frequent Fryers campaign, where rewards members could get free fries on a weekly basis. During an interview,vJose Cil, CEO of Burger King parent company Restaurant Brands International, explained, "In the end, it all has to be centered on making the experience better for the guest" (via Restaurant Business).