Walker Hayes Might Open An Applebee's Based On His Hit Song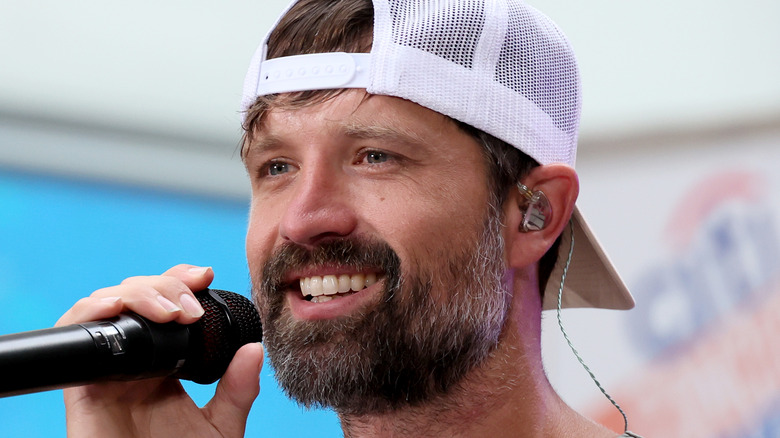 Dia Dipasupil/Getty Images
"Yeah, we fancy like Applebee's on a date night," begins a viral verse of Walker Hayne's hit 2021 summer bop "Fancy Like," which shot the Alabama-based country singer to the top of the charts last year and brought the American casual dining franchise along for the ride. Hayne goes on to share that he "Got that Bourbon Street steak with the Oreo shake," made even more decadent with "whipped cream on the top too." When the song started proliferating all over TikTok, it inspired Applebee's to bring back its Oreo shake after the cookie-swirled dessert had been temporarily discontinued in the early months of the pandemic. Not long after, Applebee's even launched a campaign to "celebrate date night across America" with two commercials that featured the singer and his fans performing the official "Fancy Like" TikTok dance.
Evidently, the Haye-Applebee's alliance is still going strong. The singer recently let on that Nashville's bustling Broadway Street might be playing host to a "Fancy Like" Applebee's in the near future.
Eatin' good steaks and shakes in the neighborhood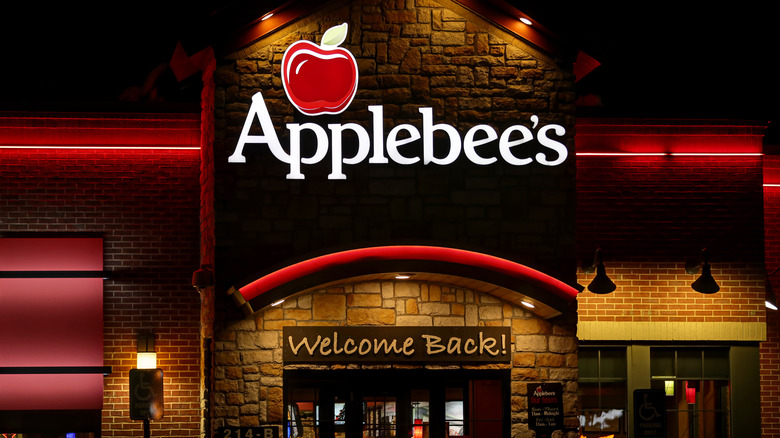 QualityHD/Shutterstock
It's clear that "Fancy Like" catapulted Applebee's into a country music era, and on a recent episode of the podcast "Gunner & Cheyenne On Demand," Walker Haynes revealed that he and Applebee's may be taking their relationship to the next level. The singer talked about opening a "Fancy Like" outpost of the franchise on Broadway Street in downtown Nashville, which would be the city's second location of the restaurant. 
Applebee's has yet to confirm the partnership, according to Eater, but the specificity of Hayne's claim leads us to believe that the two parties have at least had a couple of Zoom calls about it. "Talk of us for real opening [an Applebee's] down on Broadway in Nashville. Like a 'Fancy Like' Applebee's," Hayes said on the podcast, adding that "It's a good time to be a country artist." Until further details are released, fans will just have to use their imaginations to dream up what eatin' good in the neighborhood will look like when "Fancy Like" comes to town.