How Fancy Like Catapulted Applebee's Into A Country Music Era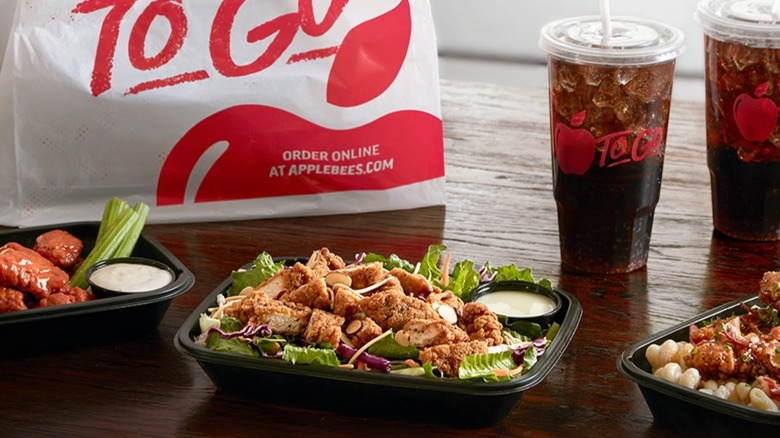 Eric Glenn/Shutterstock
The integration of jingles in commercials, if done right, make it simple for customers to remember the product. Per Leighton Broadcasting, a song was first used for advertisement in a General Mills' Wheaties commercial. The best way to make a jingle effective is to keep it simple, make sure it isn't annoying, and ensure it's easy to sing along to.
To expand on the typical jingle, many companies use real songs and celebrities to promote their message. Per Rolling Stone, rapper Pusha T wrote "Spicy Fish Diss" to trash talk McDonald's Filet-O-Fish and the song was used in an Arby's commercial. "Our House," a song by Madness, was remixed for use in a Maxwell House commercial, per YouTube. And, recently, country music singer Walker Hayes mentioned Applebee's in his song "Fancy Like" (via The Takeout). The song quickly caught on, leaving Applebee's to make the smart decision of capitalizing on its success.
Giddy up to Applebee's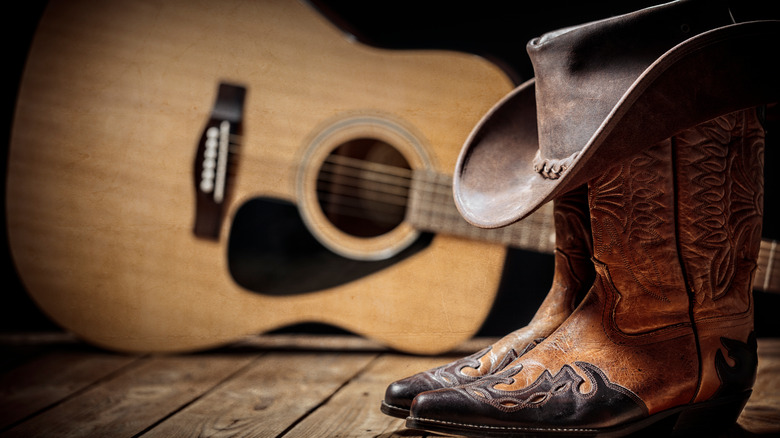 Brian A Jackson/Shutterstock
After remaining number one for 18 weeks on the Billboard Hot Country Songs Chart and even garnering a Grammy nomination, it was clear that Walker Hayes' song "Fancy Like" was one of the biggest hits of 2021 (via Nashville Lifestyles). As a consequence of the song's success, Applebee's also saw major growth the same year and the chain used the song in a TV commercial, per Esquire. According to Business Insider, the casual dining restaurant saw a 102% boost in 2021 compared to the same period in 2020. But the brand hasn't stopped yet; they now plan to increase sales using the country music market.
Per The Takeout, Applebee's is now attempting to re-brand to make apparent its love for music. Around 80% of its diners fall into the Millennial or Gen X category. "Music is in our DNA ... a core component of what we do, how we connect," Applebee's CEO John Cywinski said on "Extra Serving" from Nation's Restaurant News. "I believe music is important because it allows us to connect emotionally with America." Either way, it seems that the next time you visit the restaurant to enjoy a re-introduced Applebee's Oreo Shake, you might hear a bit more country music playing on the speakers.