Gwyneth Paltrow's New Pizza Venture Has A Nod To Marvel On The Menu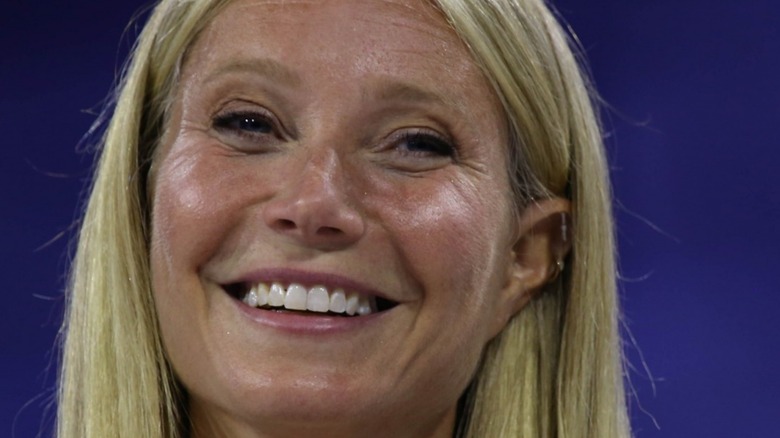 Brian Stukes/Getty Images
Gwyneth Paltrow is no stranger to good eats. The Academy Award-winning actor penned an essay in 2011 for Self, revealing that her enjoyment of food and cooking was a gift from her father, director/producer Bruce Paltrow. Paltrow wrote, "I have always loved food—being around it, preparing it and, of course, eating it. This adoration was instilled in me by my incredible father, a supreme gourmand who had a deep love of great food and wine." She went on to explain that it is when she is in the kitchen that she feels closest to him. Paltrow took that love and founded the popular wellness and lifestyle site Goop in 2008. Over the years, she has had the opportunity to make ricotta with Ina Garten (via Boston.com) and shared many a recipe with her fans and followers, including her go-to cocktail inspired by her grandfather, a whiskey drink she dubbed Buster Paltrow.
But when it comes to the food Paltrow loves the most, it has to be pizza. She confessed in a Goop video, "Pizza is the greatest food of all time." There is definitely some truth in that statement when you consider how much pizza we eat in the United States — three billion a year, per the Washington Post. Paltrow's love for pizza has manifested itself in her latest venture, and there's even a nod to Marvel on the menu.
It's named for Iron Man's main squeeze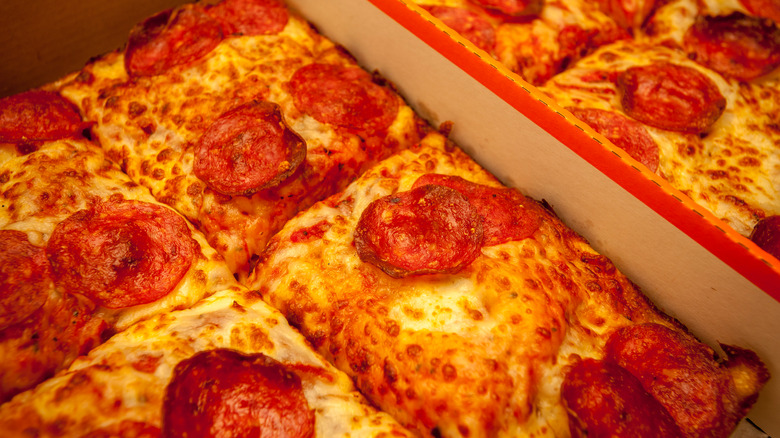 rblfmr/Shutterstock
According to Eater LA, the "Shakespeare in Love" actor has launched Goop Superfina, which serves up gluten-free pizza and pasta. The pizzas are unique in that they are "12X12" squares, so they fit perfectly in the pizza box. The proprietary crust is created with a "fermented, sugar-free rice-flour dough." And naturally, one of Paltrow's most popular roles is serving as the inspiration for a pizza pie named Pepperoni Potts, aka Iron Man's girl Friday, Virginia "Pepper" Potts. On the menu, this pizza is described as being topped with, "Zoe's pepperoni, basil, pomodoro sauce, fior di latte, and fontina cheese." The description concludes with: "This pizza is a marvel." Bet.
Other pizza options include the Kale-ifornia Love which features "turkey sausage, braised kale, spicy calabrian chili tomato sauce, fior di latte, fontina and parmesan cheese." For veggie lovers, the new pizzeria offers a Living on the Veg pizza worthy of a "garden party," as well as a classic Cheese & Thank You for all those simple cheese pizza lovers. And after you've finished off your pizza, Goop Superfina offers diners an Ooey-goop-y dark chocolate brownie or some coco chocolate chip cookies made with almond flour and toasted coconut flakes. While the Studio City location in California is open for take-out and pick-up, on August 31, another Goop Superfina will be opening in Santa Monica.