The Starbucks Union Battle Just Took An Unexpected Turn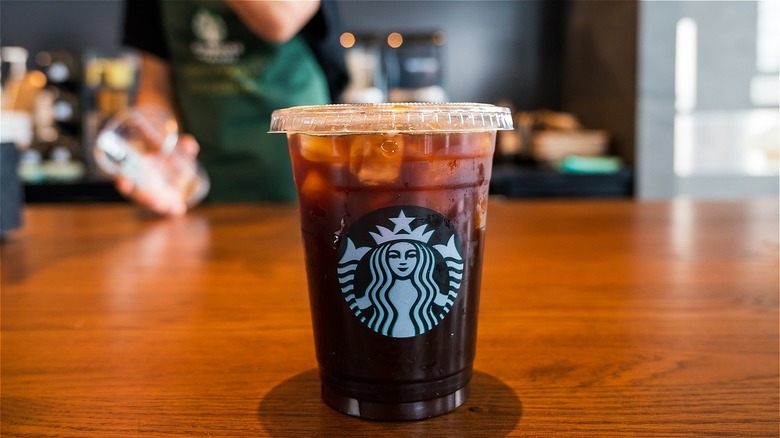 iMoStudio/Shutterstock
As the world's most successful coffee chain, Starbucks has come a long way from its first cafe in Seattle, Washington back in 1971. Generating $24.6 billion in net revenue in 2021, Starbucks has seen a steady increase in sales over the past decade (via Statista) — impressive given the number of restaurant closures due to the pandemic. The company spent $305.1 million on advertising in 2021, a factor contributing to Starbucks scoring 77 in the "American Customer Satisfaction Index" among other quick service restaurants. To put that into perspective, the highest score in 2022 was 83 for Chick-fil-A, and Starbucks' closest competitor, Dunkin', scored 74.
In an employee-driven market, where there are two available jobs for every person, employees at the nation's largest companies, like Amazon, Apple, and Starbucks, feel empowered to unionize (via CNBC). Among the almost 9,000 corporate-owned cafes in the U.S., only 216 voted to unionize (per Reuters). According to the American Federation of Labor and Congress of Industrial Organizations (AFL-CIO), a global federation of labor unions representing over 12 million working people, unions give power to individual employees. They allow working people to band together to call for better workplace conditions and negotiate salaries and benefits without fearing retaliation.
The democratic process involved in voting whether or not the 216 Starbucks will unionize took an unexpected turn on August 15, potentially delaying proceedings.
Potential delay in unionizing some Starbucks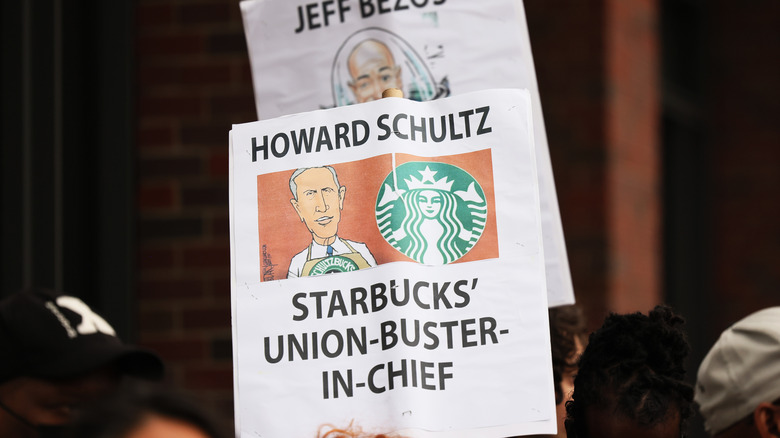 Michael M. Santiago/Getty Images
Reuters reports that Starbucks sent a letter to the National Labor Relations Board (NLRB) Chairman Lauren McFerran and General Counsel Jennifer Abruzzo accusing the NLRB, the federal labor board overseeing their union elections, of misconduct. Starbucks is asking to pump the brakes on the mail-in ballot elections pending the outcome of an investigation. 
Starbucks' 16-page letter accuses NLRB of crossing the line of neutrality by arranging for employees to vote in person, despite ordering a mail-in election secretly. Furthermore, they accuse NLRB of providing real-time information on casted ballots to organizers during the voting process to unionize the Overland Park, Kansas cafe, and at least two other NLRB regions. If true, NLRB would have unfairly influenced the vote to unionize, according to NPR.
NLRB declined to comment on the accusations, saying they don't discuss open cases. However, the pro-union group "Starbucks Workers United" said the letter and accusations are an attempt to impede organized labor. They accuse Starbucks of firing over 75 union leaders to slow the momentum generated from the 200 locations that have already unionized, winning 82% of union elections.
Not in favor of unionization, Starbucks, Amazon, and Apple are warning employees of the "negative repercussions of joining a union," per CNBC. The companies have asked employees to weigh the risks associated with unionizing, but they acknowledge it's within their rights.