Bobby Flay And Duff Goldman Are Getting Their Own Movies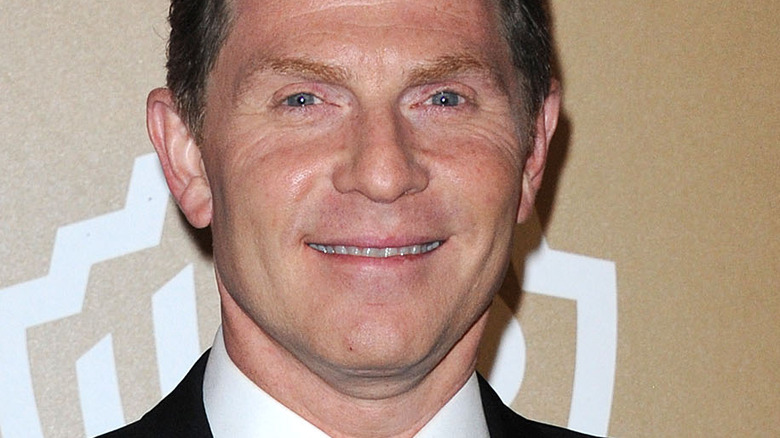 DFree/Shutterstock
Bobby Flay and Duff Goldman are no strangers to the TV screen. Between the laundry list of Food Network shows they've hosted and made guest appearances on, the celebs have probably had more air time than some professional actors. And while their cooking styles and personalities are very different (Flay is partial to the stern mastery of the grill, while Goldman is more at home moonlighting as a bass guitarist after shifts at his Baltimore bake shop Charm City Cakes), they share plenty of fan crossover.
This November, stans will be in for a treat as Flay and Goldman take on supporting roles in two separate scripted Food Network holiday specials. Unlike that episode of "Entourage" where Bobby Flay played himself, both stars will play fictional characters in food-centric movies that celebrate the spirit of Christmas. This year's new Netflix lineup of Hallmark holiday movies just might have some competition on its hands.
Food Network's One Delicious Christmas and A Gingerbread Christmas are coming to Discovery+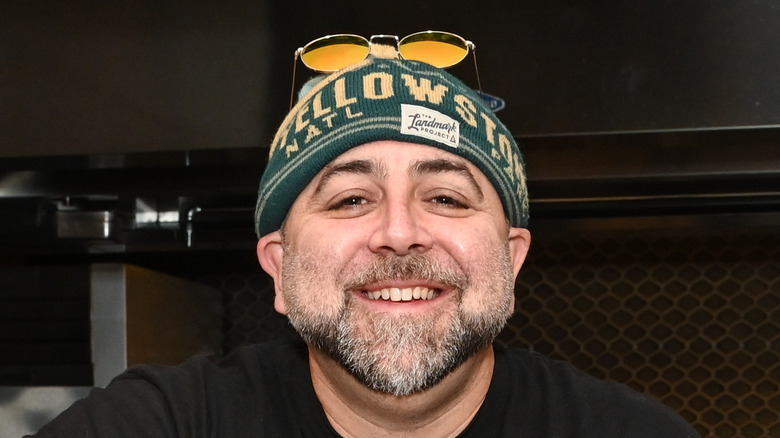 Daniel Zuchnik/Getty Images
Following in the footsteps of last year's "Candy Coated Christmas" with Pioneer Woman Ree Drumond, Variety reports that Discovery+ will air two more holiday specials from Food Network this year, this time featuring supporting roles from Bobby Flay and Duff Goldman. 
In "A Gingerbread Christmas," Goldman channels his baking expertise in the role of Mark Clemmons, the judge of a high-stakes gingerbread house competition with a $100,000 prize. Over in the Flay camp, "One Delicious Christmas" sees the "Iron Chef" star as Tom Kingsley, a hard-to-please food critic whose approval must be won by a Vermont business owner (played by Vanessa Marano of "Saving Zoë" and "Dexter, per TV Insider) who is desperate to secure an investment for her family's restaurant and inn.
"Just thinking about the titles 'Gingerbread' and 'Delicious,' our first thoughts were unanimously Duff Goldman and Bobby Flay," a Warner Bros. rep told Variety. Both "One Delicious Christmas" and "A Gingerbread Christmas" will air on November 11 only on Discovery+.