Where You Can Find Steak 'N Shake Internationally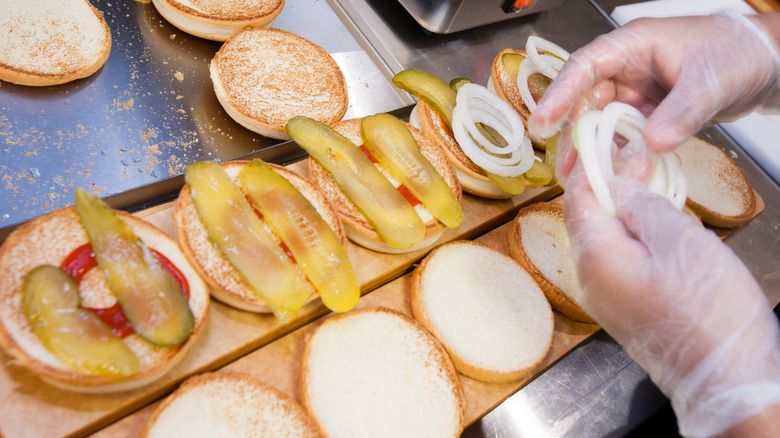 Andre Roque Almeida/Shutterstock
Steak N' Shake has more than 550 restaurants spread across 28 states in the U.S. and serves over 110,000,000 million steakburgers annually. The fast food chain specializing in burgers, fries, and shakes was founded in 1934 by Gus Belt, who opened the first location in Normal, Illinois, after abandoning his initial attempt at a restaurant selling fried chicken and beer out of a gas station.
Realizing there were too many similar establishments, Belt decided that beef was instead "what's for dinner" and transitioned into selling freshly ground steak burgers. It proved to be a savvy business move, and other shrewd decisions followed, as demand for his steak burgers quickly increased (per Restaurant News).
In the late 1930s, Belt began franchising out Steak N' Shakes. He died 20 years after launching the initial location, and his wife Edith ran things until 1969. Steak N' Shake went through a series of changes over the years including shifting from curbside service to drive-thru and indoor dining, menu overhauls, and a cosmetic facelift or two that eventually saw a return to the 1950s diner vibe. You can now even find Steak N' Shakes overseas.
Biglari bets big on going global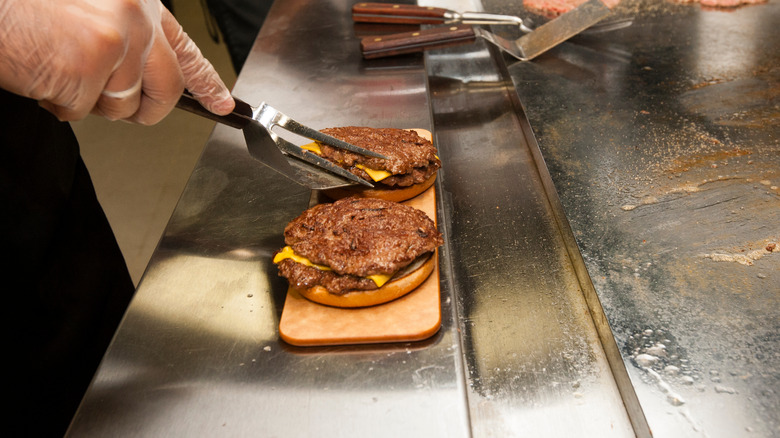 Andre Roque Almeida/Shutterstock
Sardar Biglari of Biglari Holdings bought Steak N' Shake in 2008, and not long after he began exploring overseas markets for the chain, encompassing the Middle East and Europe. In 2012, he reached an international development agreement to open 40 restaurants in the United Arab Emirates (via Cision). He even opened a location among the glitz and glamour of the French Riviera in Cannes and a mall in Dubai, according to USA Today.
The Steak N' Shake experiment in the UAE ended up being short-lived, as its first two stores closed within a year (per Indy Star). But those early setbacks didn't deter Biglari Holdings, which continued efforts to expand into global markets.
Steak N' Shake has spread its global brand into Europe, Saudi Arabia, and Qatar, with its international development team headquartered in Monaco, a sovereign city-state located entirely within France (via Global Franchise Partners). They also operate a website for prospective European Steak N' Shake franchisees. According to QSR, as of the end of 2021, there were four company locations in Europe and 35 franchises.