What Fans Need To Know About Crypto.com Arena's Food Upgrades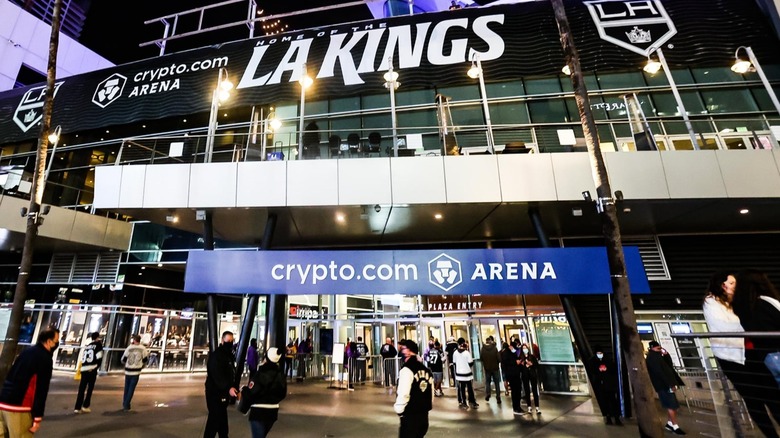 Facebook
If you're heading out to see a sports game or a concert in a large arena, your plans might also involve grabbing a drink, meal, or just a quick snack. And if you're more of a foodie than a sports fan, you'll want to know what the best foods are in every MLB Ballpark. If you find yourself at Los Angeles' Crypto.com Arena, though, your options will have just opened up.
In a press release, AEG Worldwide announced that it would be making significant renovations to Crypto.com Arena (home of the Lakers) and L.A. LIVE's Xbox Plaza by the fall of 2024. While that's still two years away, we do have an idea of what this renovation is going to look like and how it's going to affect the food offerings at the stadium and entertainment center. Unfortunately, unless you're willing to spend a lot of money, it's not likely that you'll experience as many of the updates firsthand: Eater writes that the renovations target spaces "available only to people in the premium seats."
What does this mean for Crypto.com Arena's dining areas?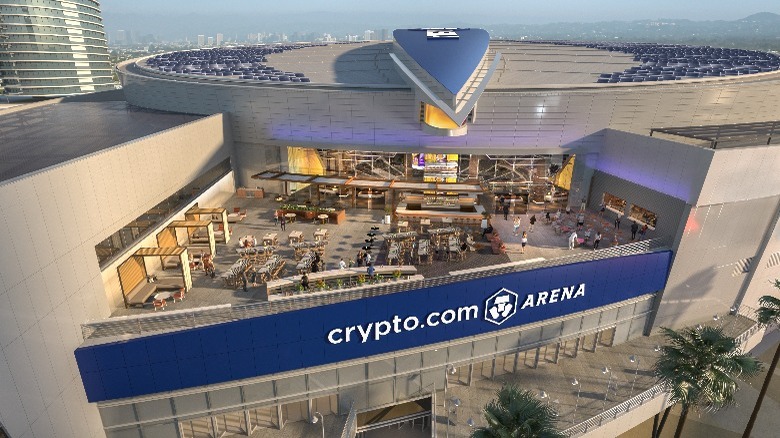 AEG Worldwide
Basically, the upcoming renovations to Crypto.com Arena will focus on high-priced areas. For example, the press release says a multi-level Tunnel Club will have new hospitality spaces, but this is for VIP guests and people who have season tickets. Another option for VIP guests will be an upgraded Chairman's Club.
But what about the food itself? While we don't have all the details on the new menus based on AEG Worldwide's announcement, we do know that "the third summer of renovations" will lead to the opening of a newly renovated City View Terrace, open to those without a VIP ticket to buy food and drinks with a view of the game below and downtown Los Angeles from the outdoor area, according to the LA Times. Additionally, people will be able to head to two "grab-and-go" food and alcohol stations or check out new menus at the Impact Sports Bar & Grill, per Eater. 
These changes symbolize a new era for in-person sports viewing, where no longer can you "park your car and fire up the barbecue," as San Diego State University's MBA sports program director Scott Minto told the LA Times. Prefer watching sports at home? Grab some takeout, like Buffalo Wild Wings' new menu item that combines pizza and wings, and save a few bucks.