The State That Loves PSLs The Most In 2022 Might Surprise You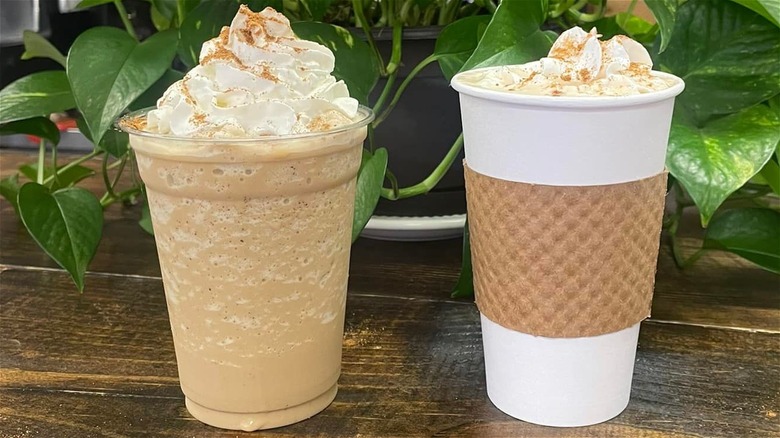 https://www.facebook.com/photo?fbid=445264990951436&set=a.437203925090876
If burgers and hot dogs are a sign of the beginning of summer, few things signal the start of the fall season quite like the pumpkin spice latte. The frenzy the drink sparks is often the first sign that autumn is quickly approaching in a similar way that Mariah Carey's "All I Want for Christmas" signals the start of the advent season. Anticipation is so high that articles are written hypothesizing when the popular drink will return to Starbucks. While it's safe to say that fandom for the drink is widespread across the U.S., some states outrank others in terms of dedication to the seasonal beverage.
In our prior reporting, data compiled by Instacart from 2021 showed that cravings for the drink were highest in West Virginia. Now a year later, new data shows that things have changed, and the state and city that took the top spot might surprise you. In fact, West Virginia came in at 45 out of 50 in terms of PSL obsession.
The west coast loves PSL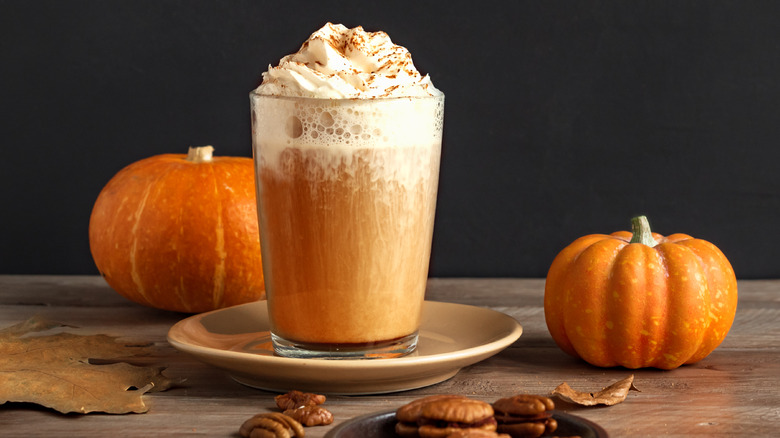 Oksana Mizina/Shutterstock
According to Bid on Equipment (BOE), Washington state is now the most pumpkin spice latte obsessed state. To some, that may seem an unlikely choice, but Seattle has a few characteristics that may provide insight into how the state claimed the top spot. To come to these conclusions, the study reviewed states that Googled "pumpkin spice lattes" the most, then surveyed people to gather their opinions of the beverage. Seattle, Washington is the birthplace of Starbucks, and given the rainy weather there, it sets the perfect tone for pumpkin spice lattes to be a fall staple.
Interestingly, three of the five top states were all on the west coast. Following Washington was California, Colorado, Oregon, and Illinois. Despite Washington being rated the top state, one city overtook Seattle as the leading pumpkin spice latte city in the country: Minneapolis, Minnesota (per BOE). Similar to Seattle, the frigid winters in Minneapolis make it the most prone climate to desire a warm pumpkin spice latte.