Duff Goldman's Genius Tip For Avoiding A Sunken-In Cake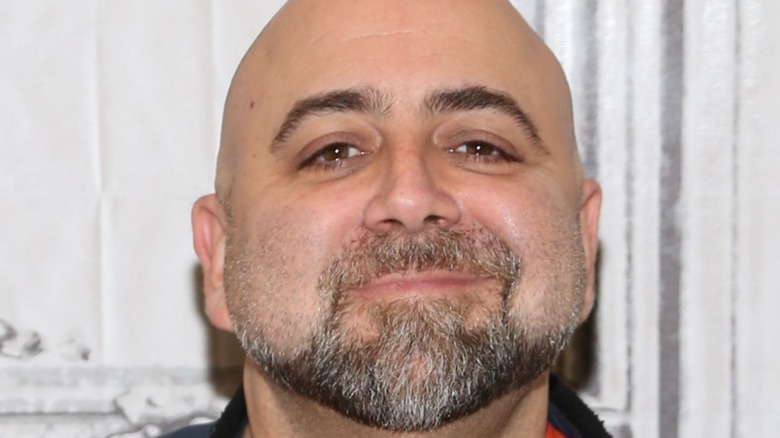 Manny Carabel/Getty
Baking is not for the faint of heart. Deceptively technical, a perfectly baked dessert can go wrong even for the pros. However, the "Ace of Cakes" star, Duff Goldman, is a master of spectacular cakes, creating countless showstopper desserts during his sweet career. Having to pick just one of his many masterpieces is tough, but there's a particular cake that Goldman is proud of. Creating showstopper pastries since "Ace of Cakes" aired in 2006, Goldman has had his triumphs and, through trial and error, has picked up valuable knowledge when it comes to the perfect bake.
According to Food Network, there are many potential reasons why a freshly baked cake might sink in the middle. Some possible factors include using a cake pan that's the wrong size, undermixing or aerating the batter, using too much baking powder or soda, and even having the oven set to the wrong temperature, among other possible aspects. So, with a focus on the appliances, Goldman's hack revolves around the oven.
Patience takes the cake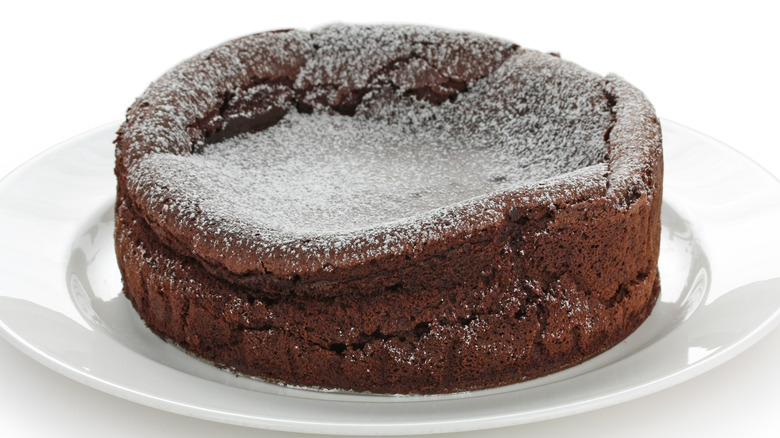 bonchan/Shutterstock
Goldman's simple yet effective tip for a perfectly fluffy cake is an easy hack. Taking to Twitter with their failed cake attempt, a user tagged Goldman saying that they baked a white cake from Goldman's book, which they recommend. While a delicious recipe, the Twitter user was sad that their cake fell in. Goldman retweeted the poster saying, "Either turn the oven heat down a bit or don't open the oven door! Glad to hear it tasted good."
Dessert is all in the flavor, but when a cake looks nice, it makes it all the tastier. So, Goldman's tip lies in being a more patient baker for a perfectly raised cake. It's hard to wait for the dessert, and it's tempting to up the temperature for a quick bake and to constantly open the oven door to check on the progress of your tasty treat. However, Goldman preaches patience. A cake is perfect for any occasion, and the next time a sweet tooth craving hits, take the cooking process slow and follow Goldman's oven hack for a perfectly domed dessert.