A Fall Pie Just Found Its Way Back To Costco Shelves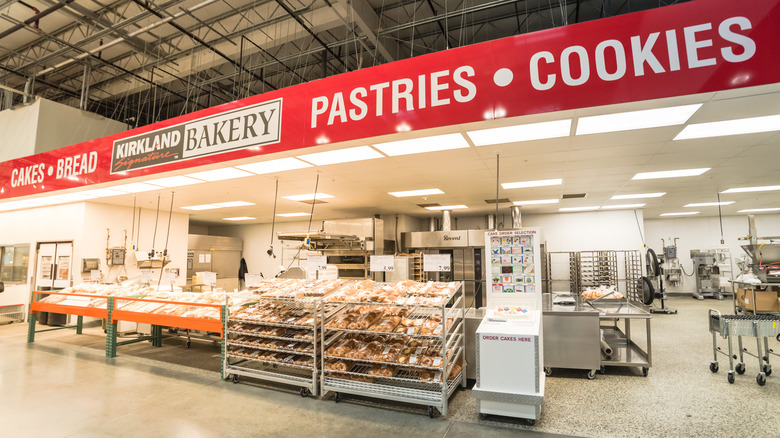 Trong Nguyen/Shutterstock
The pumpkin spice latte may be the star of fall, but another treat gives the season a particularly cozy feel: pies. Whether you prefer apple or pumpkin, pecan or sweet potato, there's no better way to finish your autumnal feast than with a slice (or three) of pie. The best part? You can always keep the festivities going the next morning by indulging in some pie for breakfast.
But who said all pies have to be sweet? Plenty of savory pies satisfy your craving for fall comfort, including shepherd's pie, steak and Guinness pie, and lobster pot pie. The only thing better than these one-dish dinners is the moment when you realize you can double up on pie by eating a sweet version for dessert.
Even though we are still just shy of September, stores across the country are already launching their fall-themed products, and let's just say, people are in a tizzy. Instagram is ecstatic that apple cider donuts are back at Trader Joe's, whereas Reddit already can't wait for Costco's pumpkin pie to finally return. If you are currently on the hunt for comforting pies at Costco, one has already crept its way back onto shelves.
Costco customers are running, not walking, to pick up this giant chicken pot pie
Chicken pot pie fans are pumped to know that this savory pie is back on Costco shelves. User @costcohotfinds shared the update on their Instagram page, writing, "This is about 5.5 lbs and it's delicious! Perfect for an easy meal. Just pop it in the oven." Fans mirrored the user's delight in the comment section. One user warned, "run don't walk," while another called it their "favorite" fall find.
Other than the one complaint Costco shoppers have about this giant chicken pot pie — several customers find it overly salty — this product seems to be fairly well received. A couple users shared some hacks to elevate the dish. "We like to crack an egg for an egg wash on top while baking w/ some parsley," one user recommended. Another advised brushing some melted butter on top of the crust for an extra golden appearance.
As for Costco's sweet fall pies? It looks like customers won't have to wait much longer for those to be hitting shelves, too. "I spotted pumpkin pie already," one of @costcohotfinds' followers claimed, suggesting that it's just a matter of time before you can buy Costco's pumpkin pie from your local warehouse. According to an Instagram post from last year, one of the first pumpkin pies of 2021 was discovered at Costco on August 24.