Why Is It Cake? Judge Chris Witaske May Look Familiar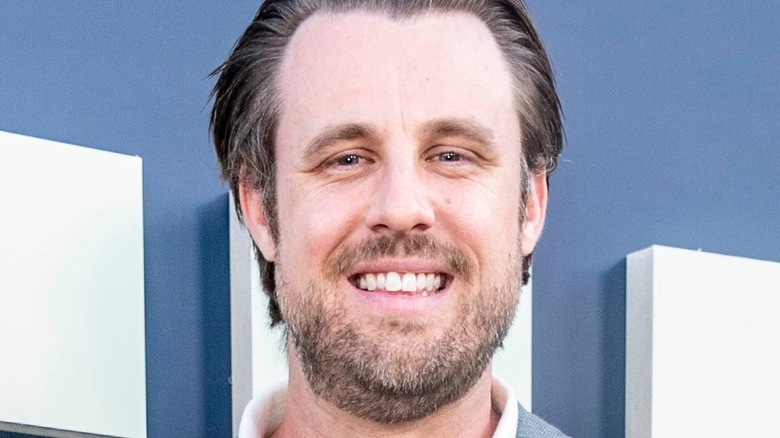 Eugene Powers/Shutterstock
Netflix's new baking competition "Is It Cake?" hit the airwaves earlier this year in March and fans were loving it. Hosted by Saturday Night Live veteran Mikey Day, the game is centered around hyper-realistic cakes – cakes designed to look less like a charming anniversary dessert and more like a shoe, textbook, or even a glass of wine. The New York Times reports that the viral pastry trend originated in 2020 following a video posted by Tasty, featuring a series of hyper-realistic desserts resembling everyday items like lotion and toilet paper.
"Is It Cake?" recruits nine illusionist bakers to compete for a grand prize of $50,000 (per Netflix). Each episode, the contestants are prompted to bake a cake following themes ranging from party supplies to garage knick-knacks to grocery produce. A relatively straight-forward game, part of what makes "Is It Cake?" so unique is its panel of rotating judges. The show often enlists familiar celebrities like Rebecca Black, King Princess, and Bobby Moynihan to play the role of the jurors. However, as a brand new show, "Is It Cake?" likely doesn't have the budget to hire A-list celebrities as judges, so some fans are wondering why judge Chris Witaske from Episode 3 "Fake by the Ocean" looks so familiar.
Chris Witaske is a blossoming Hollywood actor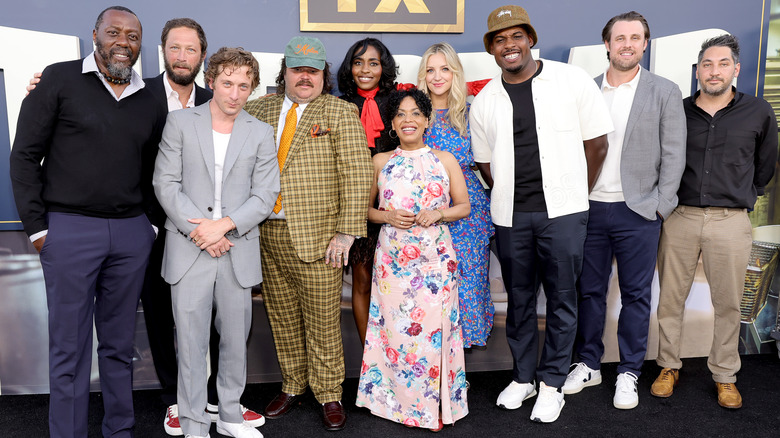 Amy Sussman/Getty Images
According to his IMDB page, Chris Witaske has some impressive accolades tied to his early yet promising acting career. Although he hasn't landed a lead role in any major projects, his credits include appearances in "Curb Your Enthusiasm," "Arrested Development," "New Girl," and more. Most recently, Witaske landed a role in Hulu's new breakout series "The Bear." And if you're a fan of food shows, both scripted and reality, it's possible you've found yourself watching Witaske in both shows.
In "The Bear," Witaske plays main character Carmie's nerdy, yet loving, cousin Pete. The actor brings a soft edge to the high-intensity show and offers a share of comedic relief — often at his character's expense. As seen in "Is It Cake?," Witaske has a charismatic, down-to-earth spirit that proves he's a lovable figure both on screen and off. There's also some good news for Witaske's new fans, Esquire reports that "The Bear" has officially been renewed for a second season, which means there's more Witaske content coming in the near future.