Reddit Is Torn Over The Best Meal At Popeyes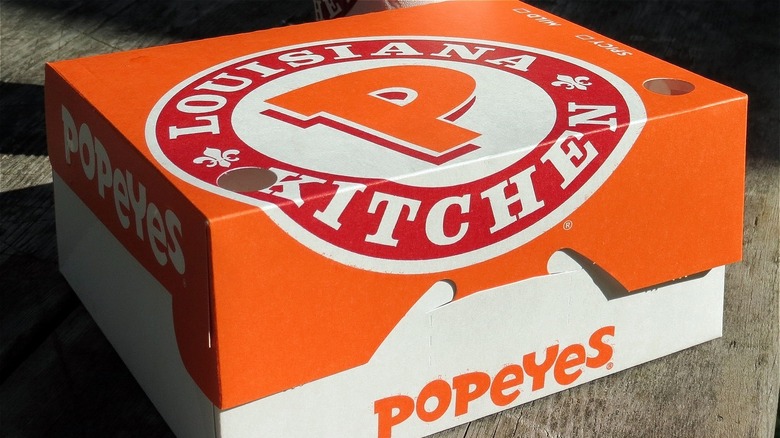 NikDesigns/Shutterstock
A one-stop-shop for Louisiana-fried chicken and home cooking, Popeyes is an American fast food favorite. From classic pickings like their chicken tender basket to their delicious chicken sandwich that crowded stores across that nation in 2018, Popeyes is so popular that Franchise Chatter reports that a single Popeyes store pulls in average annual revenue of $1,922,817 per year.
Unique to competitors like Chick-fil-A, KFC, and Church's, Popeyes makes their chicken with a cajun spirit — seasoned, spicy, and often paired with a side of dirty rice. But just what exactly is the best meal on the menu? A nearly impossible-to-answer question, one Reddit thread posted in r/Popeyes, tackled the issue and sparked a friendly debate among Popeyes fans.
The original post prompted the subreddit with a simple question, "What is the best thing on the menu?" Many fans chimed in to say the spicy tenders or spicy chicken sandwich reigned supreme. One indulgent user commented, "I can't decide which is better, the classic or the spicy [sandwich]. So I'm ashamed to say that sometimes I get one of each."
Popeyes just unveiled new menu additions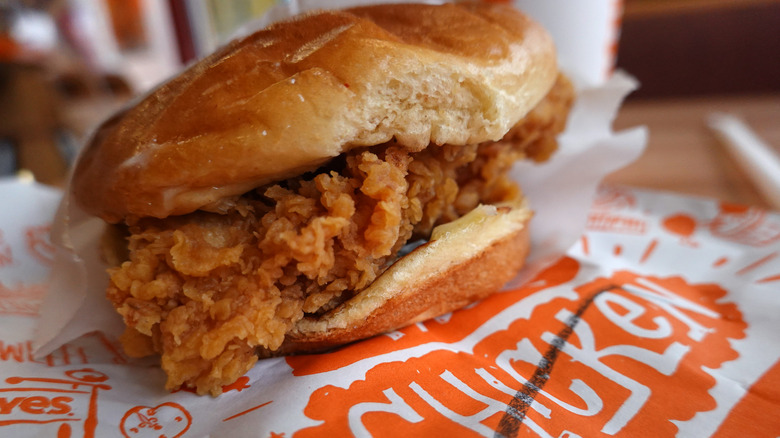 Scott Olson/Getty Images
While Reddit is busy nitpicking the inner workings of the menu, Popeyes just rolled out some exciting seasonal offerings to add to the debate. The fast food franchise tacked on four new items to their menu — some sweet, some salty. According to Eat This, Not That!, the new items include the long-awaited return of the hushpuppy-fried shrimp, the resurrection of the surf and turf meal and chocolate beignets, and a brand-new banana cream cake dessert. Some delicious bites indeed, each new item is under $10, and when you order the hushpuppy shrimp via Popeyes' mobile ordering system, they take a dollar off the $6 meal.
While some Popeyes enthusiasts prefer to keep things classic, like one Reddit user who chimed into the debate saying his favorite meal is "Simply just a chicken wing, a thigh and a drumstick with a side of mash potatoes and fries," those who are keen on branching out and discovering new Popeyes bests are in for a treat when they order any of their new meals or desserts.