A Dutch City Is Making Headlines For Banning Public Meat Ads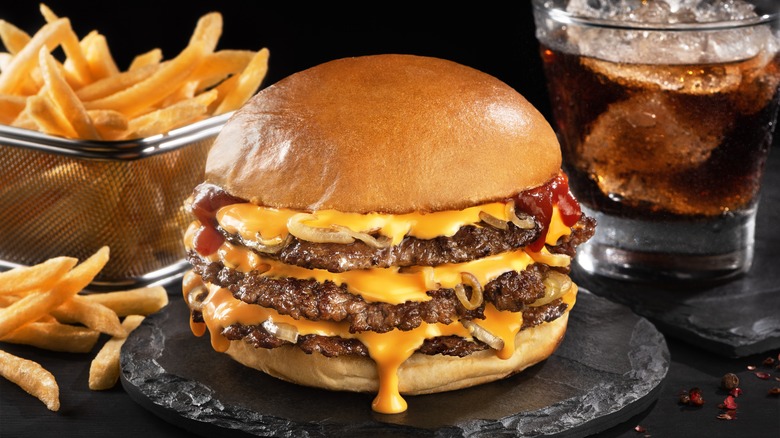 Paulo PFZ STUDIO/Shutterstock
For those who have lived in the United States for a while, it's probably not too difficult to think of a marketing campaign centered around meat. One that comes to mind may be Arby's slogan, "We have the meats," which the chain has used since 2014 (via Ad Age). On the other hand, if it happens to be white meat one thinks of first, "love that chicken," part of Popeyes' catchy jingle' since 1980, per the website, may be an example that registers.
While recalling a meaty advertisement shouldn't be too tricky, what might be a challenge is imagining living in a place that bans public meat ads entirely. According to recent headlines, there is a city that is doing just that, but it's not in the U.S. Business Insider reported that Haarlem, a city in the Netherlands, will forbid all advertisements promoting meat from the city's buses, as well as from all other public spaces. Though the news of the law might surprise you, the reason behind its creation is meant to be eye-opening.
Haarlem is banning meat ads because of the environmental impact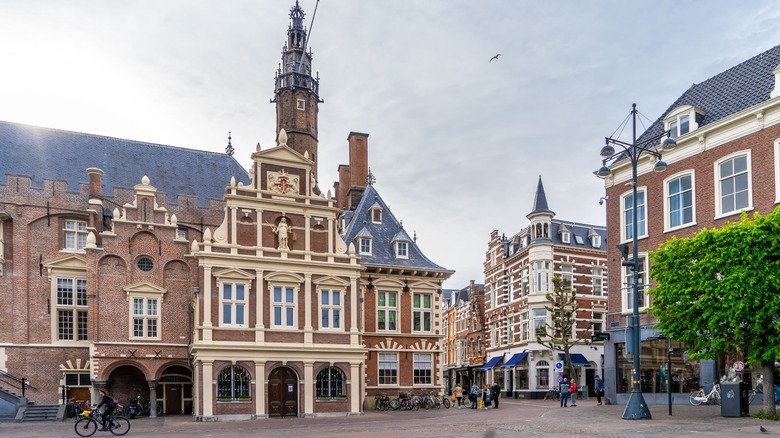 Lvivjanochka Photo/Shutterstock
Beginning in 2024, visitors may still be able to find Highland cows in Holland's Zuid-Kennemerland National Park (via iNews), but they might not be able to see them on any meat advertisements in Haarlem's public areas. According to the BBC, an environmental political party called GroenLinks backed the ban in efforts to curb the purchasing of products that contribute to the climate crisis. As the BBC points out, the Food and Agriculture Organization of the United Nations puts the "total emissions from global livestock" at 14.5% of human-caused greenhouse gases.
Not everyone in Haarlem supports the ban. According to Dutch news outlet Trouw (via Business Insider), "Critics within the city council and the meat industry say that the ban restricts freedom of expression and patronizes citizens."
Though the Netherlands may be home to the first city to ban public meat ads, dealing with carbon emissions caused by the livestock industry is a global concern. Last December, American company Low Carbon Beef was verified by the USDA for its program to identify beef that is produced with fewer emissions and also supports climate-conscious practices, a press release reads. According to the BBC, Haarlem's government hasn't clarified if advertisements for meat that is sustainability produced will also be banned.