Why The Popeyes Jingle Is So Catchy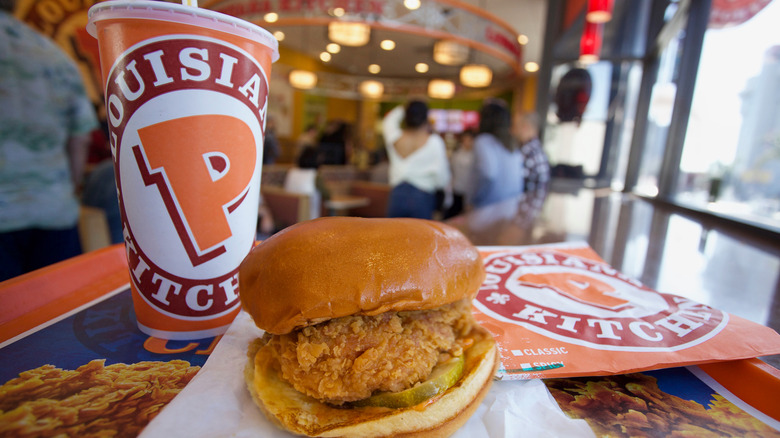 Elliott Cowand Jr/Shutterstock
When it comes to commercials, a good jingle might just be enough to make thoughts of crispy french fries or savory sandwiches stick around in your mind well after your favorite show is back on. There's a reason well-known restaurant jingles like McDonald's "I'm Lovin It" and Subway's "Five Dollar Footlong" have landed spots on Quality Logo Products list of Top 10 Ad Jingles of All Time. According to the promotional products company, there are three criteria that make a jingle successful, and those are being timeless, memorable, and creative.
One song that fits the bill was created for a well-known fried chicken chain. If you not only "love that chicken from Popeyes," but also can't get enough of their commercials, there might be a good reason. Nola explains that not only does Popeyes' flavor come from New Orleans, but so do the voice and piano skills of the man behind their catchy jingle.
A New Orleans legend wrote the Popeyes jingle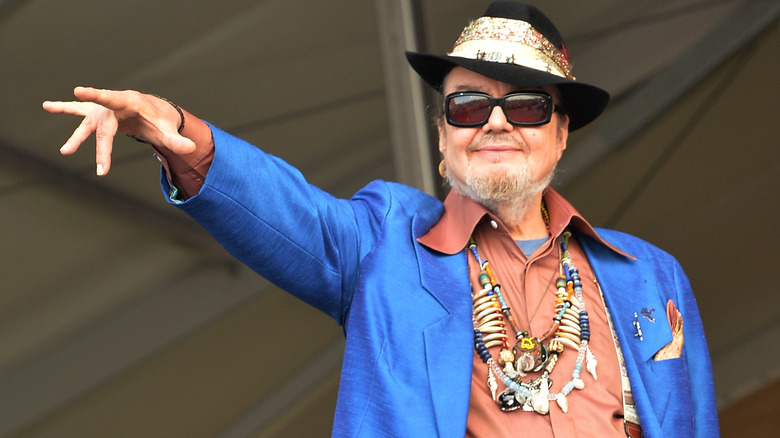 Rick Diamond/Getty Images
It was none other than the Crescent City's very own Dr. John who put together Popeyes' catchy tune. According to American Blues Scene, not only did Dr. John write the jingle but also sang in early commercials. The jingle, of course, was far from Dr. John's biggest accomplishment in his life.
Dr. John, born Mac Rebennack, passed away in 2019 after gifting the world an abundance of music that earned him a number of deserving accolades including six Grammys and an induction into the Rock & Roll Hall of Fame (via Rolling Stone). One of the songwriter's most well-known hits might be "Right Place, Wrong Time," but he also might be recognizable as partial inspiration for Muppets character and leader of the Electric Mayhem, Dr. Teeth, per American Blues Scene.
Dr. John's work with Popeyes was an important note in the ongoing songbook of Popeyes' musical connections, and back in 2020, Popeyes invited musicians to record demos of the song and post them on social media for a chance to land a spot in the chicken restaurant's commercials (via Muse by Clio). Last year, the chain collaborated with Megan Thee Stallion on a hot sauce, and just this year, two Grammy-nominated songs mentioned Popeyes. One might wonder, if Dr. John wasn't in the right place at the right time if the chain would have had the same staying power it does today.