Alix Traeger's Go-To Fast Food Order Is So Relatable - Exclusive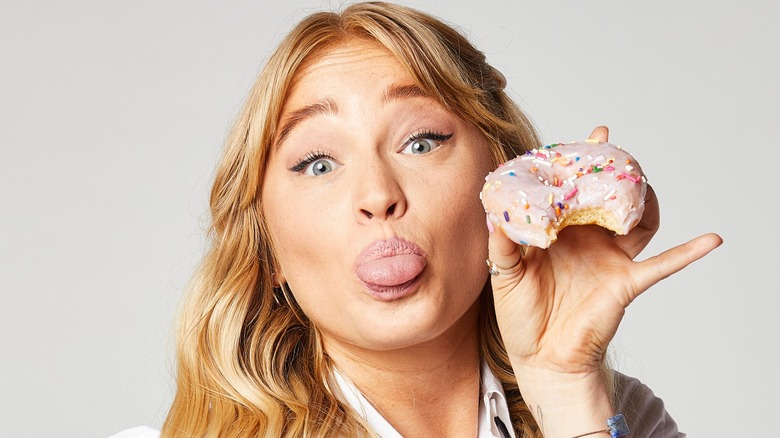 Alix Traeger
When you think of fast food, what is the first restaurant that comes to mind? McDonald's is ours, of course — but it's not all hamburgers and fries. Fast food giants are creating endless menu possibilities now, such as Wingstop's chicken sandwiches or Chick-fil-A's chorizo cheddar egg bites. No matter which restaurant you stop at, everyone is bound to have their favorite order at some point. Even your most loved celebrities and food influencers have a go-to at the drive-thru. Alix Traeger, a former BuzzFeed Tasty producer, is one of those influencers.
In an exclusive interview with Mashed, Traeger revealed the ins and outs of food video production after quitting her BuzzFeed Tasty producer role to pursue content creation full-time. The social media personality posts food hacks, recipes, and even landed her own menu item at The Cheesecake Factory (a Louisiana chicken Caesar salad). In addition to discussing her video skills and foodie pursuits, Traeger told us all about her favorite go-to foods, including her favorite fast food order. No — it's not McDonald's.
Traeger can't get enough of In-N-Out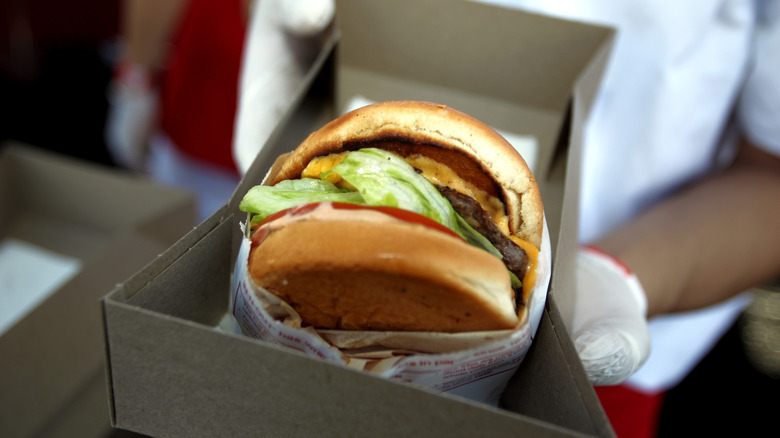 Tommaso Boddi/Getty Images
As a true California native, Alix Traeger is loyal to In-N-Out, saying she is "obsessed" with the chain. The social media star said, "I'm not sure to what extent that is nostalgia and pride, because I do hear a lot of people who've heard about it for years and finally tried it and are a little bit underwhelmed, but I love it." Traeger revealed her insider order to be a double-double animal style, well done, with both kinds of onions and fries.
That isn't Traeger's only favorite fast food order, as she disclosed her love for Taco Bell's Crunchwrap Supreme. According to the chain's website, the Crunchwrap Supreme consists of seasoned beef, tomatoes, nacho cheese sauce, reduced-fat sour cream, and lettuce. Taco Bell also recently brought back its famous Mexican pizza, although the TikToker wouldn't describe herself as a fan of that menu item. She explained, "I'm more of a Crunchwrap Supreme girl. I probably won't stray much from my order."
Now that you have the inside scoop, you should try out Traeger's In-N-Out order — or if you aren't really into fast food, you can check out the many recipe videos that Alix so graciously shares online. We are eyeing that hand-pulled noodle series!
Check out Alix Traeger's Instagram page or TikTok to keep up with her latest videos and projects.