Costco's Newest Macarons Have All The Fall And Winter Flavors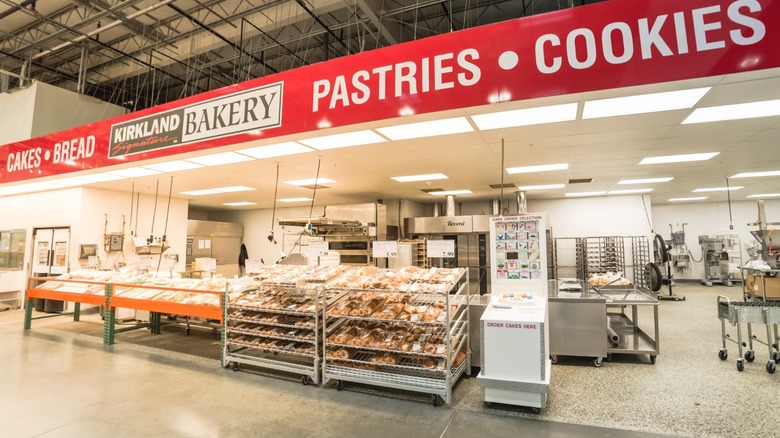 Trong Nguyen/Shutterstock
There are a lot of different things that signal the change in seasons from summer to fall, but food might just be the best predictor. Even if it's still 90+ degrees outside, pumpkin spice lattes will be back by September, soon followed by an upwell of pumpkin and apple baked goods and drinks from pretty much every restaurant, cafe, and grocery store in town.
Trader Joe's fans run to the store every year to grab its seasonal offerings, which are heavy on the pumpkin. But there's another retailer that's not afraid to jump headfirst into fall, either: Costco. Pumpkin muffins were back at Costco all the way back in August, and it's been rolling out new and returning seasonal products ever since. From its savory fall pie selection to the desserts, it's clear that Costco has long since said goodbye to summer. Now, it's welcoming another big arrival: that of the fall and winter flavored Tipiak French macaron assortments.
Costco's macarons feature new flavors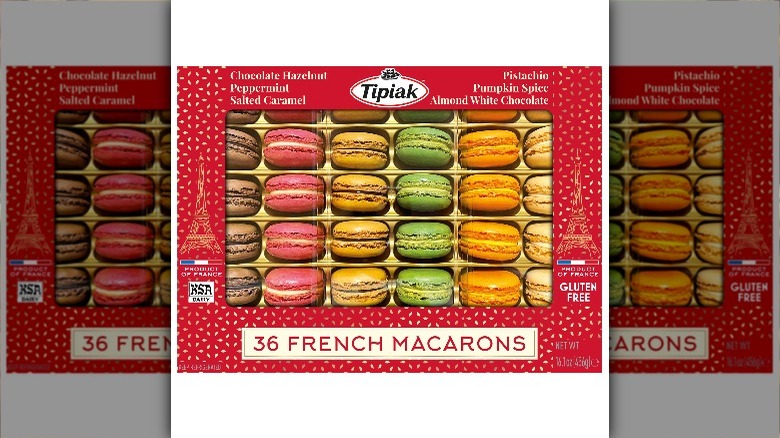 Tipiak
Costco usually sells Tipiak French macaron variety packs throughout the year, with different flavors available in different seasons. During the summer Hip2Save reported on finding a cocktail-themed pack at Costco whose flavors included Strawberry Daiquiri, Mojito, and Pina Colada. But the fall and winter flavors are arguably much heartier. According to a press release received by Mashed, the new macaron varieties are Chocolate Hazelnut, Peppermint, Salted Caramel, Pistachio, Pumpkin Spice, and Almond White Chocolate.
Macarons are expensive, mostly because the ingredients used to make them can be pricy, and because it takes a lot of skill to bake them properly. A box of 24 from the famous Ladurée Paris bakery costs $84, and a 12-pack from chef Daniel Boulud will set customers back $56. A 36-pack of Tipiak macarons, though, costs between $15.99 and $17.99 at Costco. That's a pretty big difference in price, but the macarons still have good reviews online. They've earned a 5-star rating on Influenster, and Costco blogger Cost Contessa said of Tipiak's macarons in general that "this is a great brand, generally beloved by Costco members."