The TikTok Food Trend Alejandra Tapia Stans - Exclusive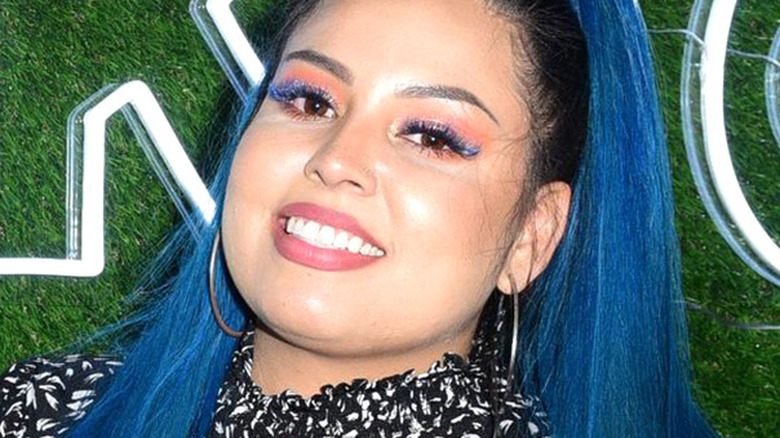 Vivien Killilea/Getty Images
Another day, another TikTok food trend in the works. One of the most recent viral ideas is the butter board instead of the iconic charcuterie boards. Basically, it's just an excuse to eat a lot of butter, and we are totally on board. While cloud bread has made its way out, social media has a way of cranking out new trends left and right. No one knows this better than TikToker Alejandra Tapia, who has garnered 6.3 million followers and about 240 million likes so far.
During an exclusive interview with Mashed, Tapia delved into her passion for Mexican cuisine and content creation. What started as some innocent videos showcasing her husband's lunches turned into a full-fledged career. The food influencer told Mashed all about her time cooking for music superstar Lizzo and named her least favorite TikTok food trend. Does anyone remember the watermelon topped with mustard fad that was going around? Tapia could not get on board with that one, but there is one food concept that she particularly likes.
TikTok made birria more popular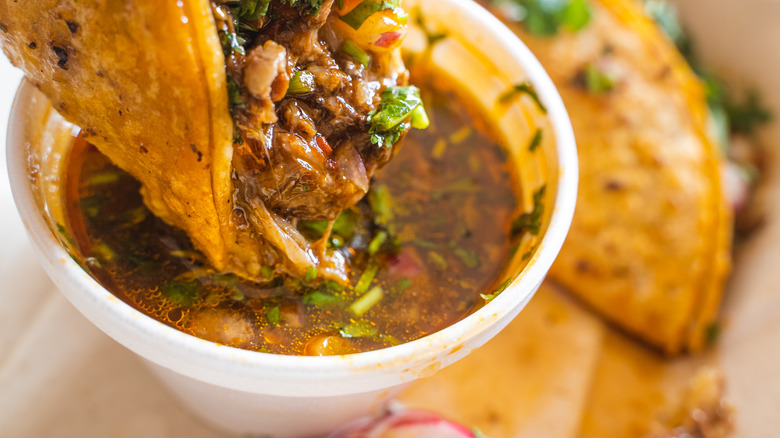 Brannon_Naito/Shutterstock
Alejandra Tapia specializes in Mexican food, and she mentioned to us that TikTok often takes food from her heritage and reintroduces it to a new crowd of people. The foodie said, "For example, birria is our party food. We use birria for weddings; we use birria for quinceañeras. That's our party food, but TikTok made it a thing, and they started making the quesabirria tacos." For those who aren't familiar with birria, Food Network describes the Mexican dish as a tasty stew served with its braising liquid.
While Tapia noted that birria is often used for weddings and quinceañeras, The TikToker enjoys making the meal online. "Seeing how popular it is, and then making it and showing [it] and seeing the audience response to it, it makes it taste even better," she explained. Tapia is "proud" of the TikTok trend as it has been a long-standing staple in her family's culture.
Due to the fact that the content creator has amassed a large following for educating people on famous Mexican recipes, Tapia was recently named a 2022 TikTok Latina Trailblazer. Who else is off to the grocery store to grab birria ingredients and try your hand at Tapia's recipes?

Head to Alejandra Tapia's TikTok page to keep up with her latest projects, and check out TikTok's press release to learn more about the 2022 Latinx Trailblazers.