The Unusual Thanksgiving Recipe Coolio Made In Memory Of His Mom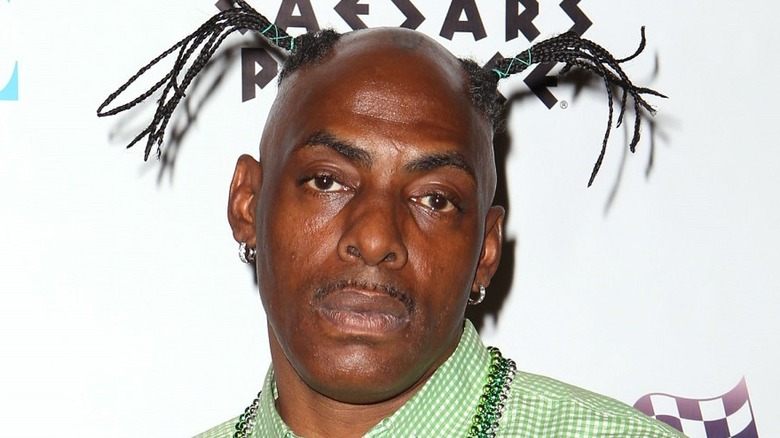 Credit: Jeff R. Bottari/Getty
We may receive a commission on purchases made from links.
Artis Leon Ivey Jr., aka Coolio, left his mark on the music world with his 1995 number one crossover hit, "Gangsta's Paradise." At Mashed, we are remembering Coolio — who died on September 28, 2022, of an apparent cardiac arrest — not only because of his contributions to hip-hop, but also as a celebrated chef who aimed to coax his fans away from the drive-thru and into the kitchen.
In the Grammy-winning "Gangsta's Paradise," Coolio rapped: "It's going on in the kitchen, but I don't know what's cooking." In reality, though, Coolio did know what was cooking, and he had a lot of fun with it, calling himself the "Ghetto Gourmet" and the "black Rachael Ray."
In 2009, he wrote a cookbook, "Cookin' with Coolio: 5 Star Meals at a 1 Star Price," and later brought his one-of-a-kind joy and humor to his web-based cooking show of the same name. He has also appeared on Food Network's "Rachael vs Guy: Celebrity Cook Off" and "Chopped All-Stars."
As a child, Coolio remembered his mother cooking an amazing feast on Thanksgiving. To honor her memory on the holiday, according to Foodsided, Coolio revealed a dish that is not exactly traditional but felt like a good way to show appreciation to the woman who inspired his love for cooking.
Spaghetti for Thanksgiving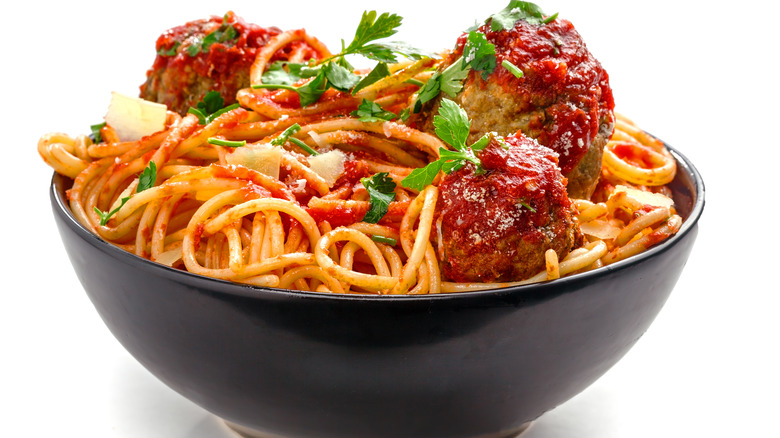 Maxim Khytra/Shutterstock
After his mother died, Coolio asked her friends and family members to pass along her old recipes. While he is never actually quoted or even paraphrased in the article, Foodsided says, "his mom was known for her delicious cooking ... Although not necessarily traditional, he always serves his mom's spaghetti at Thanksgiving."
Many of her recipes were highlighted on "Cookin' with Coolio" show. The rapper hoped to demystify food prep by using accessible and affordable ingredients. He wanted to inspire viewers to swap out fast food for something homemade that was also quick, easy, and cost-effective — even if they weren't much healthier than KFC. For fun, he offered to autograph a bell pepper in recognition of the best viewer comment.
Last year, the gifted rapper also became a gift wrapper. In a promotional video for Hormel's Black Label bacon, Coolio announced the company's gimmicky bacon-scented wrapping paper. "I ain't fakin', this is some breathtaking, booty-shaking, black-label bacon," the rapper proclaimed after cooking a bacon-wrapped turkey breast.
Voyage to Paradise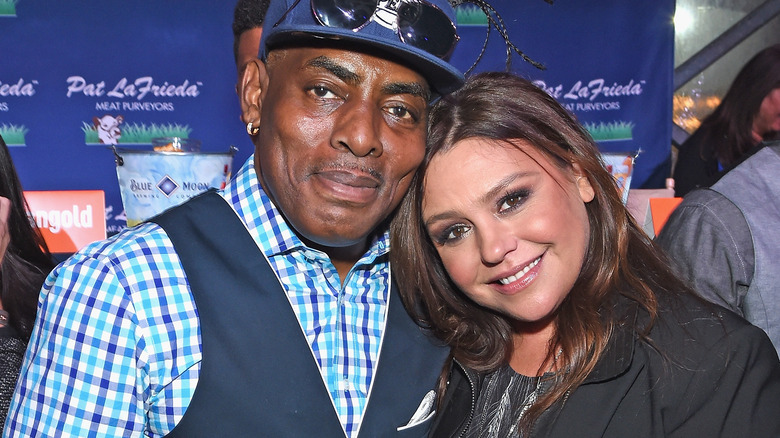 Larry Busacca/Getty Images
Born in 1963 in Monessen, PA, Coolio later moved to Compton, CA to pursue his music career, rising on the Los Angeles rap scene in the late '80s. With his distinctive 'do, Coolio rapped "Fantastic Voyage" and "Aw, Here It Goes!" the theme to Nickelodeon's series, "Kenan & Kel." Coolio was nominated for six Grammys and won numerous other music awards. Billboard listed "Gangsta's Paradise" among the 100 Greatest Songs of All Time.
In an Instagram post, actor Michelle Pfeiffer credited the song for bringing attention to the 1995 film, "Dangerous Minds," in which she starred. It was a mutually beneficial choice that also brought Coolio into the limelight.
Coolio is survived by 10 children, and countless fans. At the time of his death, Coolio was visiting a friend in LA. He was still on the road and was scheduled to perform in the I Love The 90s: The Party Continues tour, along with Vanilla Ice, Rob Base, and Tone Loc.