Jenna Bush Hager's Ultimate Comfort Food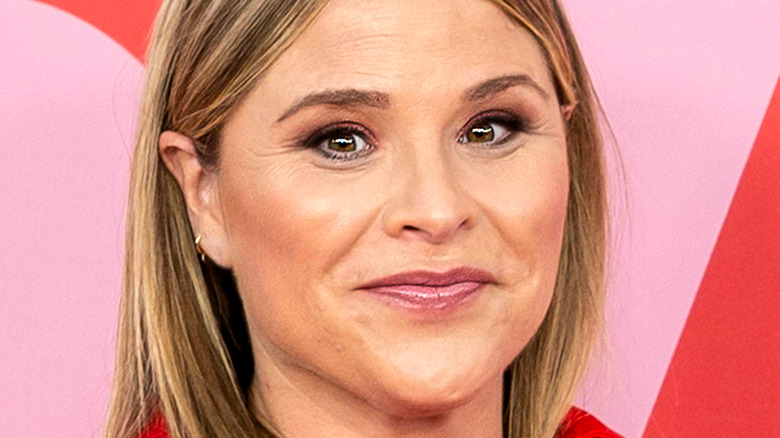 Ovidiu Hrubaru/Shutterstock
We can probably all agree that comfort foods should be a food group of their own. Whether it's tomato soup and grilled cheese, baked macaroni and cheese, or a hearty stew, these dishes are delicious and worth the cooking time — especially when you're craving something familiar. Now, with the colder weather upon us, we're looking forward to enjoying these dishes even more.
One recipe that makes a grand entrance in the fall, especially while watching the game, is queso dip. In an episode of the morning show "Today," hosts Hoda Kotb and Jenna Bush Hager celebrated National Queso Day by taste-testing and ranking different queso dips with the show's producer Katie Stilo. There were four dips from various chain restaurants, including Chili's Bar & Grill and Chipotle. The hosts took turns tasting and commenting on which they liked best. In the end, they ranked them from last to first (via Today). 
In a surprising twist, Hager Bush's very own queso dip recipe was hidden amongst the other tested dips, and spoiler alert — it was ranked first.
Queso dip is highly customizable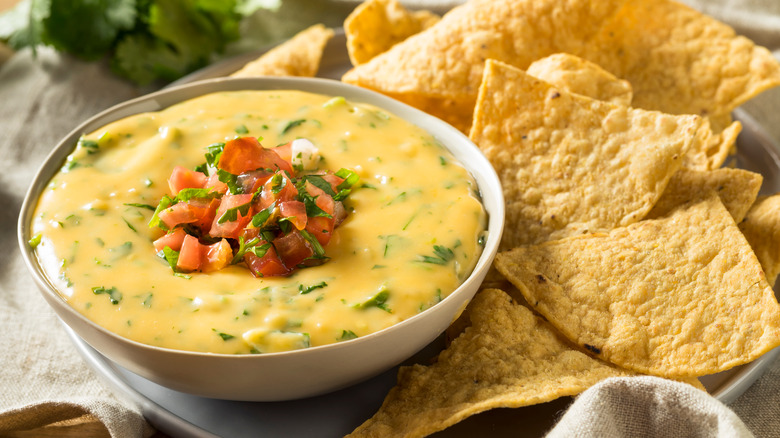 Brent Hofacker/Shutterstock
Bush Hager is no different from us and frequently satisfies her comfort food cravings with her favorite dish, queso dip. Growing up in Texas meant a lot of Tex-Mex foods for the TV host, especially on nights when her mother didn't want to cook (via Today).
Queso dip is delicious, and it's a versatile food that's endlessly customizable. There are numerous queso recipes on the internet that use Velveeta, white cheese, and even vegan cheese. It's a party food favorite, and a staple in Super Bowl spreads, usually served with tortilla chips, chunks of meat, or even veggies — like a Tex-Mex fondue. If dipping isn't your thing, you can use it to top your nachos, enchiladas, or drizzle on tacos.
While Bush Hager admits on "Today" that her recipe is based on the one from the back of the Velveeta box, she uses plenty of add-ins like ground beef, taco seasoning, and refried beans to make it her own. It's an easy one-pot recipe and can be ready in 15 minutes. She adapts servings to household tastes, such as halving the Ro-Tel for her children or adding sliced jalapeño for her husband.
If you're feeling adventurous and a bit spicy, try your own spin on this homemade queso recipe.